Beyond the skyscrapers and glamour of modern Singapore lies an area that dates back to the country's colonial era. Kampong Gelam is one of Singapore's oldest districts and was once dedicated to the Bugis, Arab and Malay communities. Back then it was known as the Muslim quarter as it was also home to the Sultan of Johore and was thriving with a huge community of Muslim traders. Today, it's a different story, as the area has become a colourful neighbourhood filled with travellers, photographers and history buffs. 
Whilst trade still exists to this day, the community has emerged into a vibrant one with many boutique and trendy cafes. Stroll through the interconnected streets before you stop at one of many quaint coffee shops. Whilst tourists often get carried away by the multi-coloured buildings here, the imposing Sultan Mosque is a constant reminder of the district's history. Known as Singapore's biggest mosque, it was built in 1824 by Sultan Hussein Shah. With daily tours in a variety of languages, it's a popular choice for many to start or end their trip to the neighbourhood with a visit to Sultan Mosque.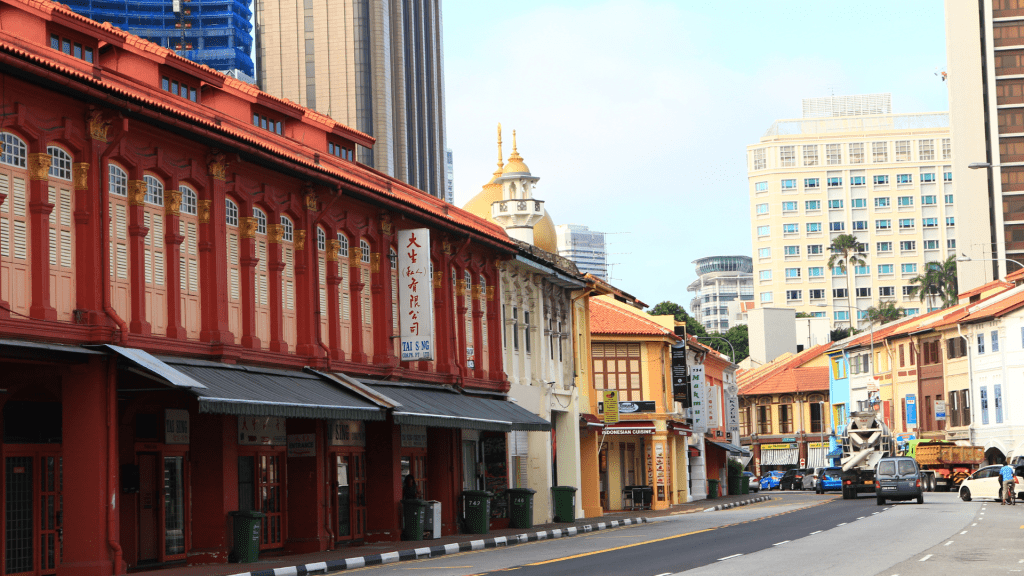 Halal Food of Kampong Gelam!
For all the foodies out there, Singapore's Muslim quarter will not disappoint! Visitors will find local delicacies and scrumptious snacks every turn they take. From nasi padang (steamed rice and a mix of dishes) to roti canai (flatbread with side sauces), satisfying your cravings will never be an issue here. We recommend Zam Zam Singapore or Mihrimah Restaurant located close to the Sultan Mosque. Dive into some breakfast, lunch or dinner and don't forget the legendary teh tahrik (pulled tea).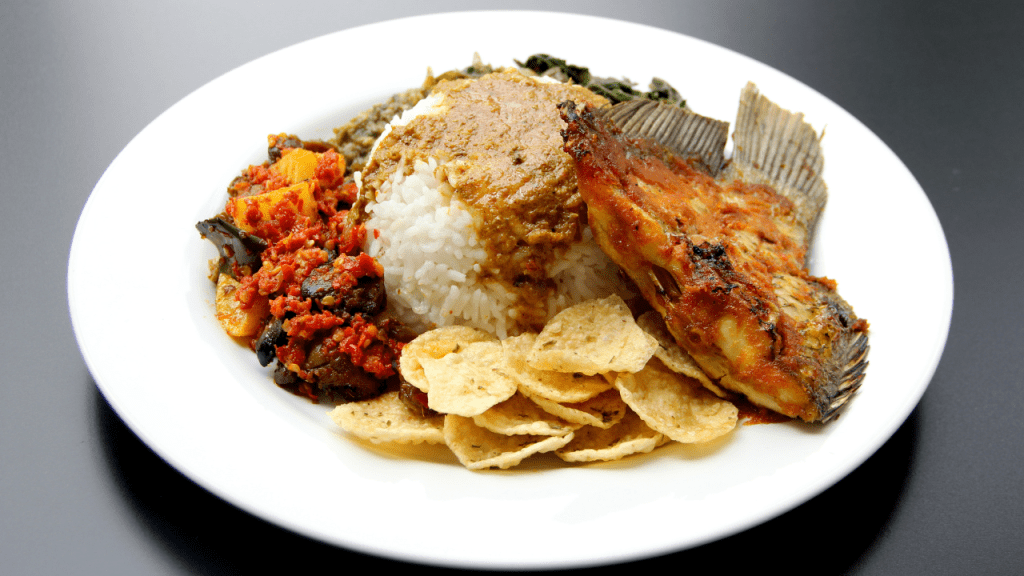 Should I Visit on a Layover?
Yes! We definitely recommend you add this to your list of places to go in Singapore. Whether you're here for a few hours or a few days, Kampong Gelam is the perfect place to go back in time and absorb the region's history. For Muslims, this quarter is a haven. With a beautiful mosque, many halal eateries and shops selling all your Islamic essentials, Kampong Gelam has it all!
The area is also home to many traders from Turkey, Iran and the Middle East. Selling Arab textiles, carpets and Turkish rugs, there's no need to visit the Grand Bazaar of Istanbul to bag a good bargain. Amidst all this, the graffiti-painted walls add a modern twist to the area which reminds us of the newer and emerging community. 
Main Image Credit: Tamal Mukhopadhyay (Unsplash)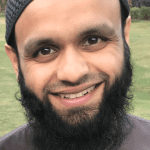 Juber Ahmed is our Digital Editor and travel enthusiast with a keen interest in Islamic history and heritage. He travels with his wife to various places around the world and writes about his experiences.
 
Juber's favourite Quote...
"The World Is a Book and Those Who Do Not Travel Read Only One Page" [Saint Augustine]