ENJOY AND EXPLORE OUR BEAUTIFUL ISSUE FILLED WITH ADVICE ON STAYCATION TRAVEL, ISLAMIC HISTORY & HERITAGE, MODEST FASHION & BEAUTY, BEAUTIFUL ISLAMIC INTERIOR IDEAS, ART AND AMAZING HALAL FOOD RECIPES.
This issue, we explore the very best recommended places to go in and around Britain as well as an in depth focus on some of the best halal travel ideas around the world.
With the promise of warmer weather on the horizon, you may be dreaming of sweeping beaches, coastal walks and seaside towns to cycle through, in which case, this issue has it covered!
We hope that, wherever you are, this issue inspires you.
What's inside: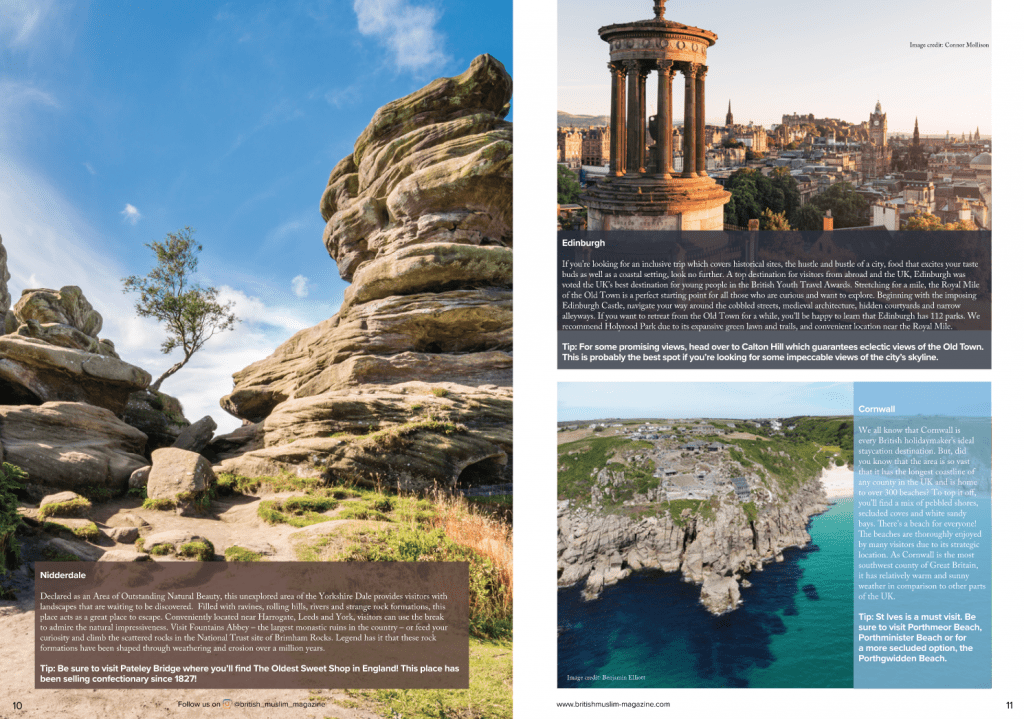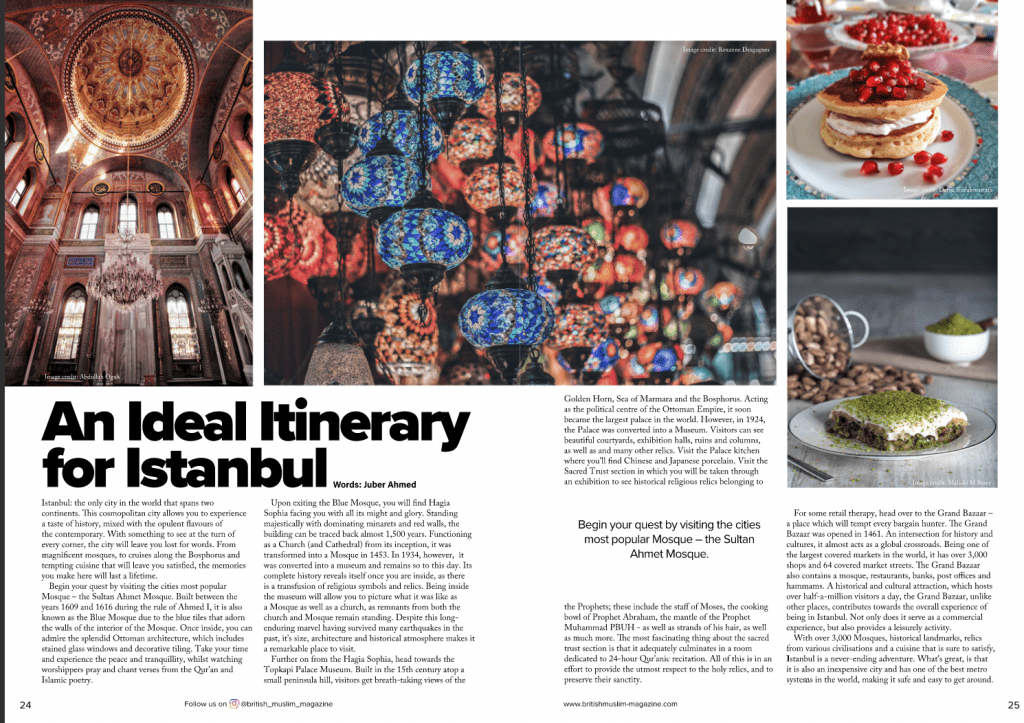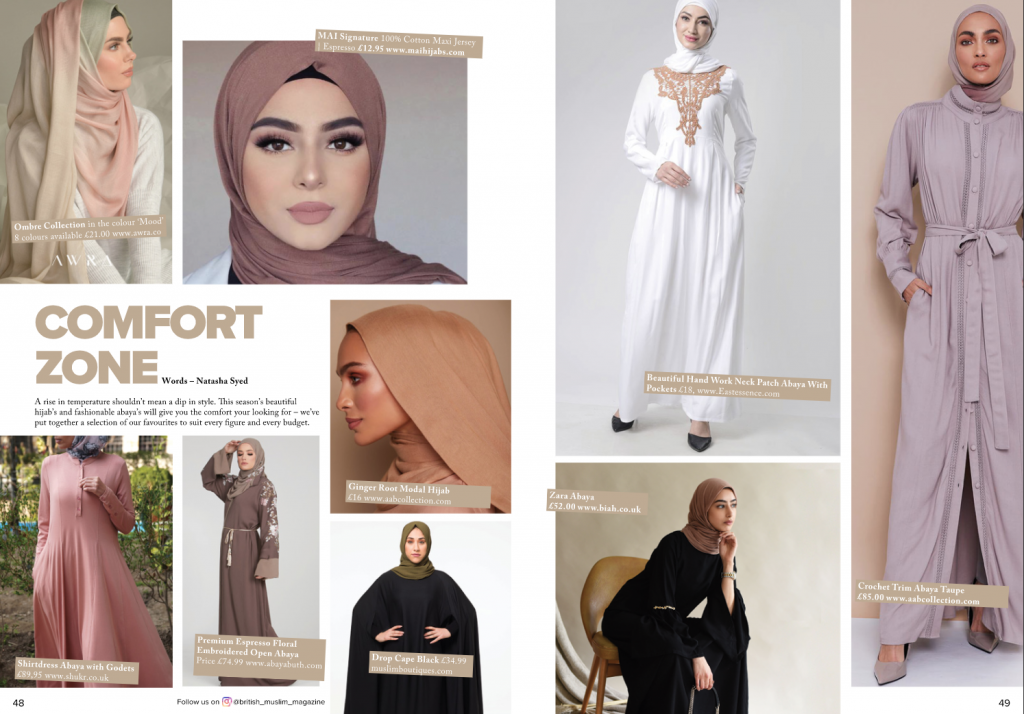 Like what you see – Buy this issue NOW! Click HERE