You will need:
• 1 large aubergine, cut into 2cm cubes (i removed the skin but you can leave the skin on if you prefer)
• 1 can chickpeas, drained
• 1 medium onion diced
• 3 cloves of garlic, chopped
• 2 green chillies roughly chopped
• 1 tbsp oil
• 1 tsp salt
• 1 tsp curry powder
• 1/2 tsp cumin powder
• 1/2 tsp turmeric powder
• 1/2 tsp chilli powder
• 1/2 cup passata
• water as needed
• coriander to garnish
Method:
1. Heat 1 tbsp oil in a large pan, once hot add the diced onion, garlic + green chillies and 1 tsp salt. Allow the onion and garlic to develop some colour before adding the spices.
2. Next add 1 tsp curry powder, 1/2 tsp cumin, 1/2 tsp turmeric + 1/2 tsp chilli powder to the onions. Saute for a few mins and add a splash of water to prevent the spices burning.
3. Once the oil has separated add the cubed aubergine and allow to cook through until soft. Next add the chickpeas and 1/2 cup passata. Mix well and cover, simmer over a medium heat for a few minutes.
4. Lastly add 1.5 cup of water (use less or more depending on what consistency you prefer). Bring to a boil and boil for 5 – 8 minutes. Remove from heat, garnish with coriander, serve as desired and enjoy!
Just wondered whether this is going into an online only publication or a magazine print too? Thanks, let me know if this is ok.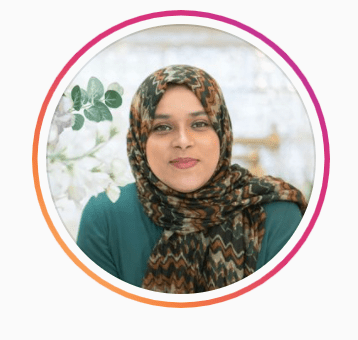 Ramadan Mubarak, Follow me for more more NEW recipe's today!