'As the holy month of Ramadan comes to an end, people around the world are now all decked up for 'Eid'.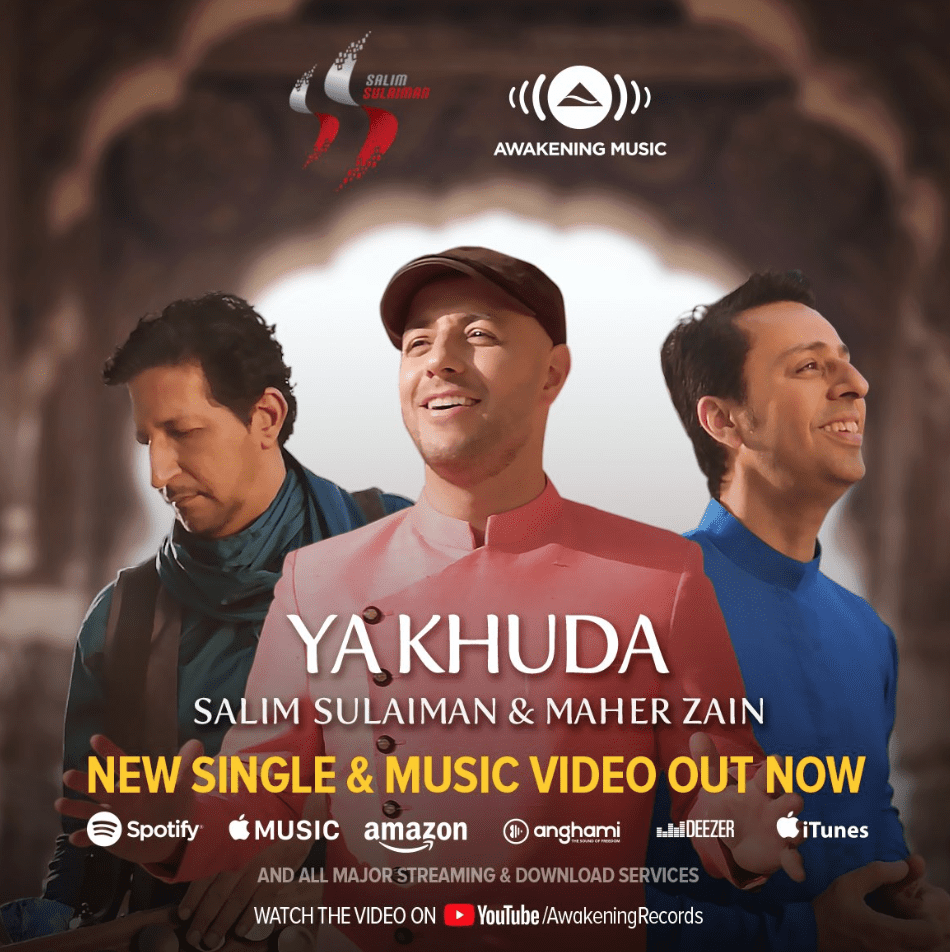 Legendary musical brothers Salim and Sulaiman Merchant in collaboration with Swedish singer Maher Zain​​​​​​​, release their new track titled 'Ya Khuda' today!
Go watch it & share it! Eid Mubarak.