The winners of the inaugural Halal Awards were announced on January 15 this year. The awards are introduced in the British F&B industry by Oceanic Consulting – the company behind the respected English Curry Awards, British Muslim Awards, Asian Business Awards and more.
Some of the categories include Halal Abbatoir, Restaurant, Street Food, Takeaway, Brand, Product and Blogger Of The Year.
Indico Street Kitchen, an authentic Indian street food restaurant in Parkgate, Shirley is the winner of the Best Halal Street Food Award 2018.
Ten eateries from London, Birmingham, Birkenhead and Middlesex were competing in this category, making Indico's success a great recognition for the West Midlands food scene.
The team of the Indian restaurant was happy to win this award, as they are putting a constant effort in providing high-quality food and good service in a beautiful Bollywood inspired atmosphere.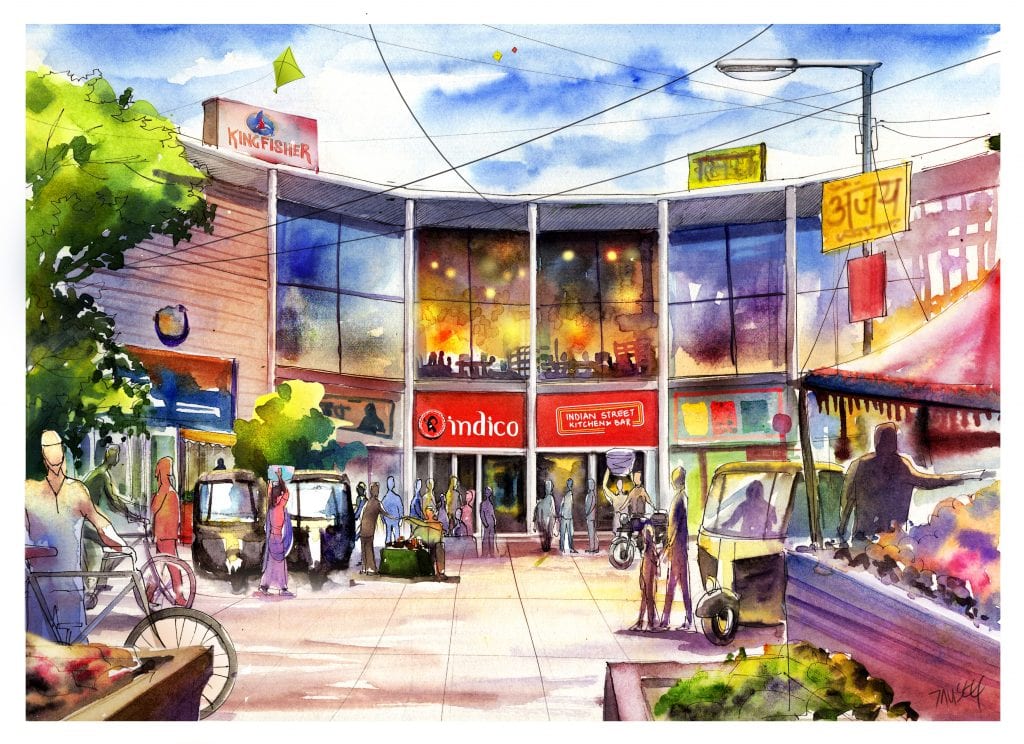 Indico opened doors in 2016, becoming the first Indian street food eatery in the Solihull area. Over a year later the venue is well-established within the local community and enjoys a growing base of loyal customers. Live music events, business networking and charity initiatives often take place in the restaurant. This, together with the new chef's specials dishes and drinks being introduced every few months, keeps the place fresh and dynamic.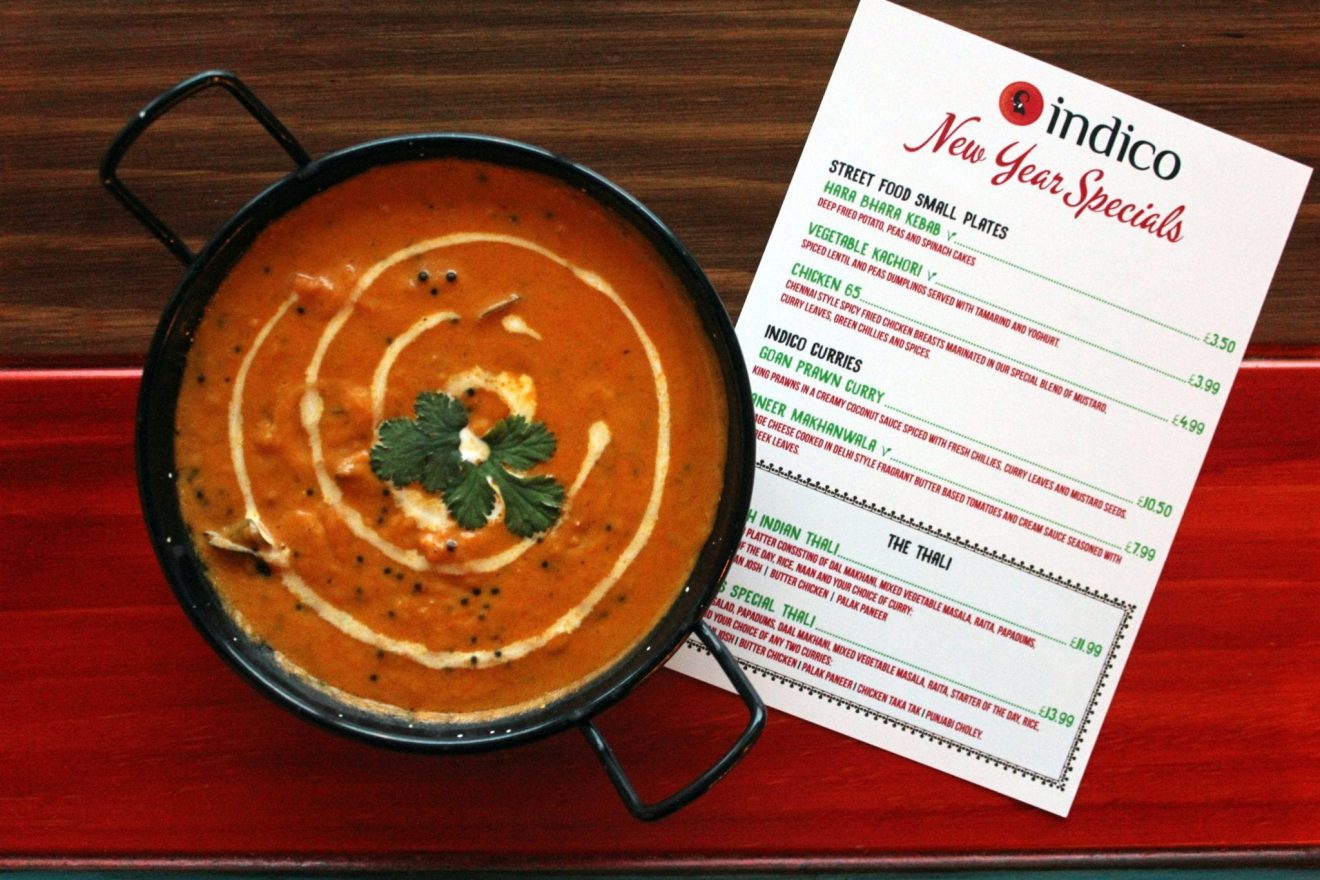 This isn't the first award for the Indico Street Kitchen. In 2017 the restaurant won The Best Themed Restaurant at the Midlands Food Drink and Hospitality Awards.
Both the jury and public were delighted with Indico's vibrant decor representing the Indian heritage in a unique way. Each and every wall of the 2-floor colourful venue is covered with hand-painted graffiti, created exclusively for Indico. The open plan kitchen designed as a street food truck and the 200 umbrellas used for the ceiling create an outdoor feeling in an indoor eatery.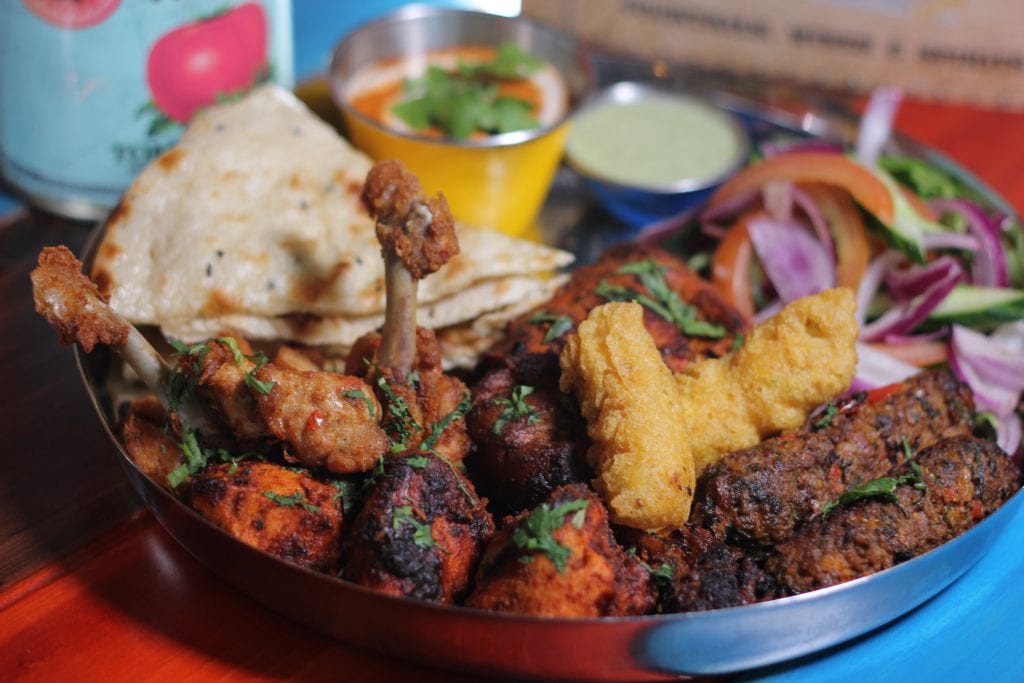 From the tables to lights to the fittings, Indico is a restaurant designed in a way that you've never seen before. However, this is just a part of their secret to success. The main focus stays on offering authentic Indian street food.
The menu consists of a great variety of Indian street food starters (Chaats), as well as a selection of Dhaba and Taka Tak curries, Salads, Kathi rolls, Tandoori dishes and traditional Indian desserts. Everything is prepared fresh to order and even the most complex sauces and marinades are not a problem for the skilful chefs. The restaurant offers a large variety of vegetarian options, a special vegan menu, as well as a range of chicken and lamb dishes, all of which made with Halal meat.
Winning the prestigious Halal Street Food Award at the beginning of 2018 promises a good year for Indico Street Kitchen, proving once more that it's so much more than just spicy food. Come and get a taste of the real India!