London Modest Fashion Week announces a strong acquisitions in the modest fashion industry with HIJUP –  the first Islamic fashion e-commerce platform, based in Indonesia. They have acquired Haute Elan, one of the UK's online marketplace's for modest fashion.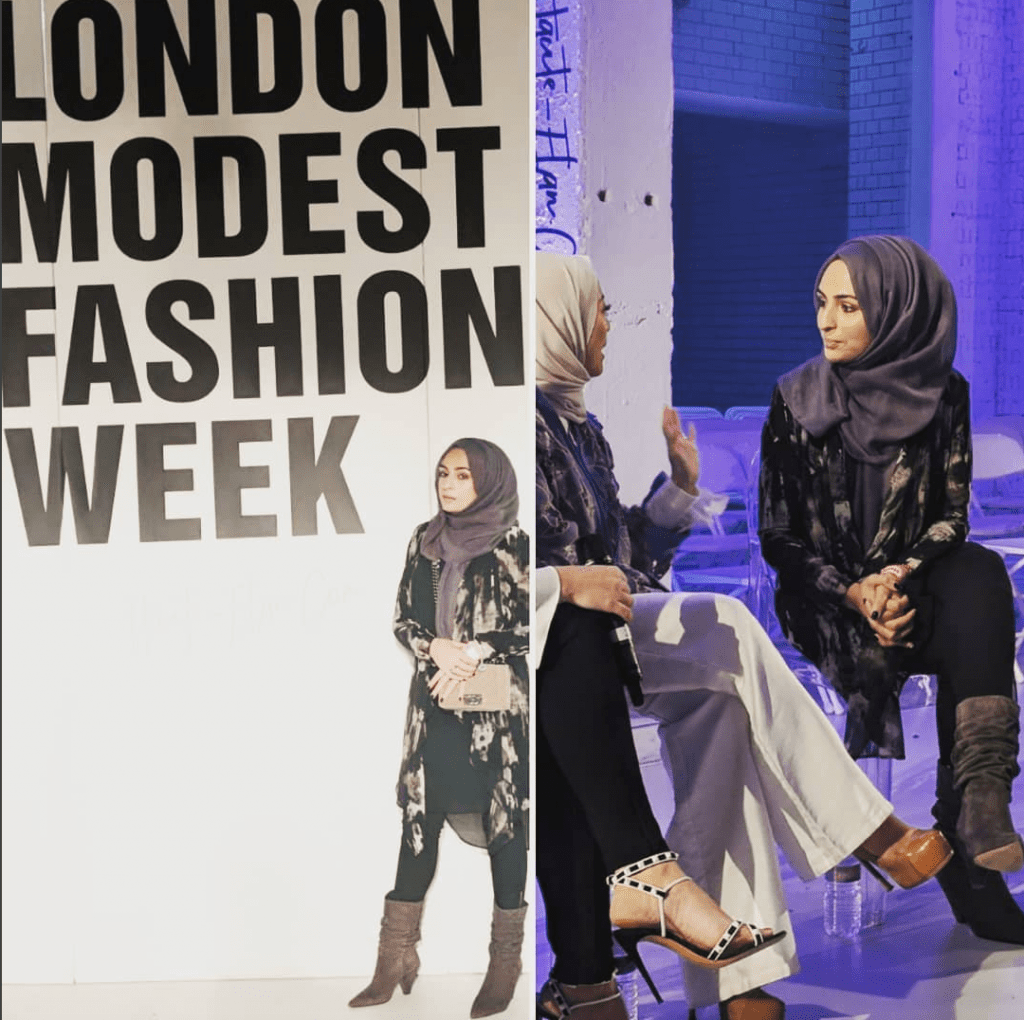 Above: Bushra Shaikh from iila, along with with Vivy Yousuf from Duck Scarves.
This deal is facilitated by Aidijuma Colors Group of Companies, who quickly become renowned as a modest fashion investor.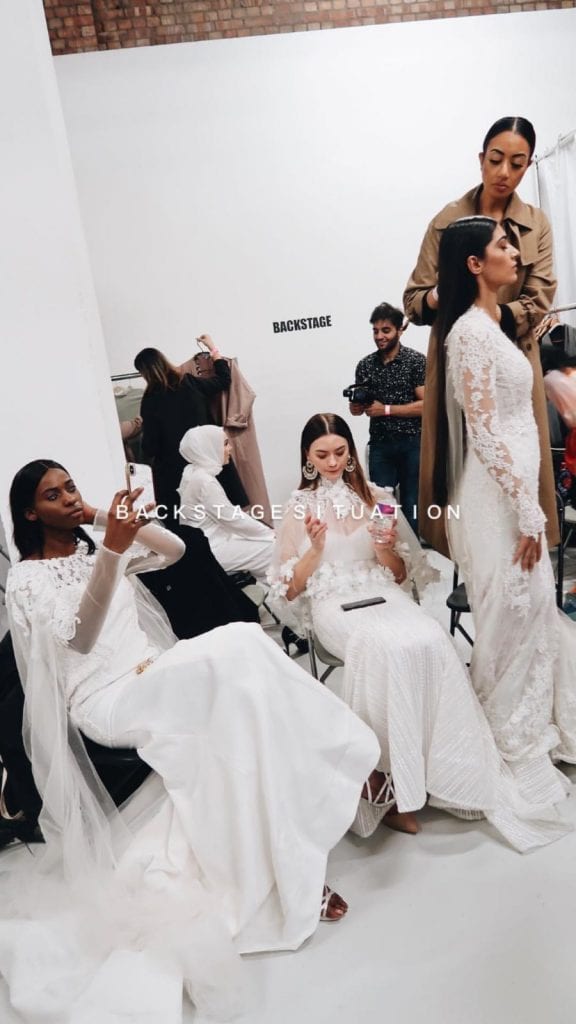 Haute-Elan will benefit from logistics, operations, technical and strategic advice and best practice from HIJUP's success in Indonesia.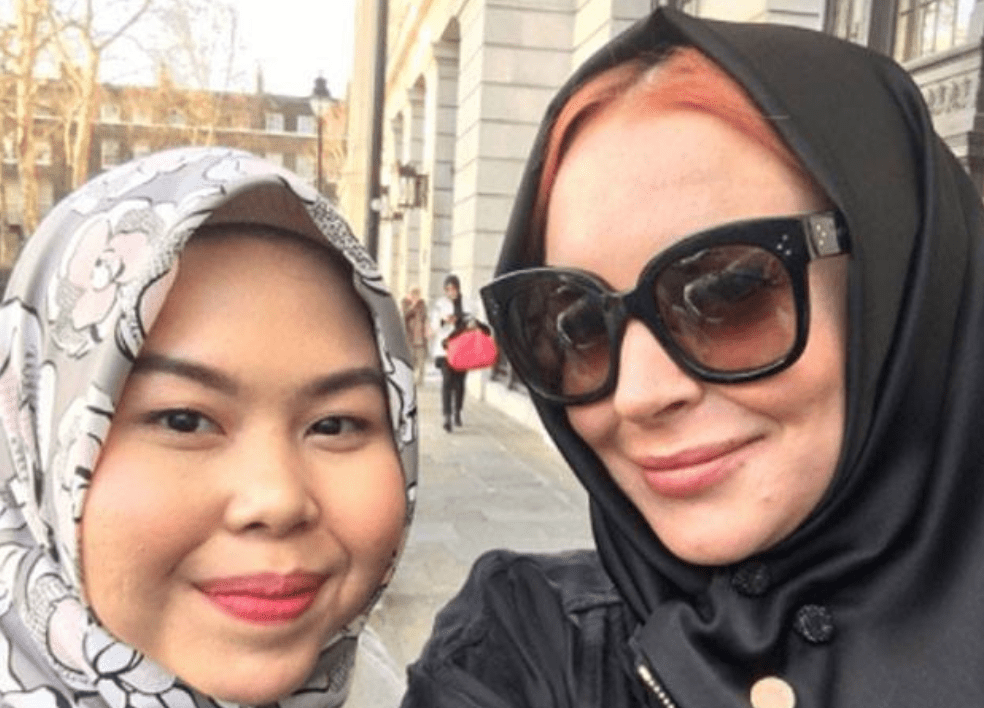 IMAGE: Tikamulya with Lindsay Lohan at Victoria house, London.
Lindsay is set to launch her own beauty line in the very near future, later this year, so could this indicate her range will also be Muslim-friendly? We'll keep our ears to the ground.
The new powerhouse is expected to take modest fashion to new heights, with a focus through the group on greater collaborations with leading domestic brands, further mainstream associations and in-house product development at the core.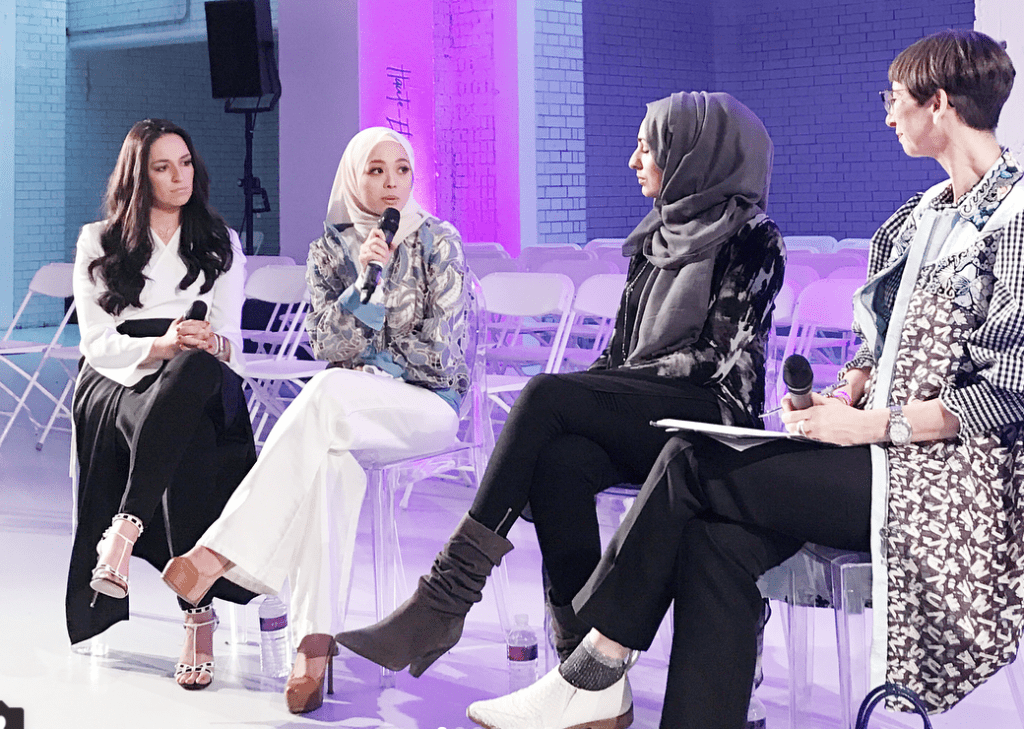 Above: Panel discussion with Bushra Shaikh and Vivy Yousuf.
"Modest fashion is a growing trend that offers women options, choices and freedom to express themselves while being fashionable, which mass-market retailers and designers are already taking notice of the market's potential, so we are investing in the future by taking a stake in it now. We look forward to build strategic business partnerships around the world to expand this business model for modest fashion globally," said Aidijuma Colors Group Chief Executive Officer and Founder, Datin Norjuma Habib Mohamed.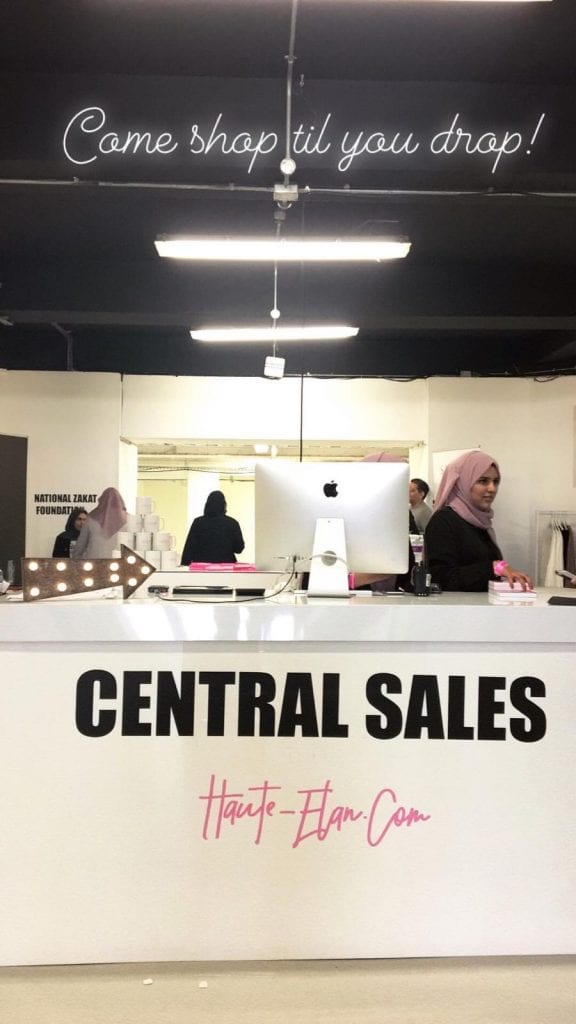 Romanna Bint-Abubaker, Chief Executive Officer and Founder of Haute-Elan commented, "Working together is the only way we can truly achieve the vision of each of us in order to become the biggest online marketplace on earth and create a legacy of opportunity and change. I'm excited by the future that we will create it with our respective experience, skills and resources'.
Diajeng Lestari Chief Executive Officer and Co-founder of HIJUP added "The rise of HIJAB fashion is a phenomenon of the rise of Muslim women's identity. Hopefully with this big step, we will give a positive impact to the society. We aim to not only bring the 'look good" fashion, but also bring the "feel good" atmosphere towards Islamic identity and to give our contribution by "do good" for the world.