A thrilling and vibrant live-action adaptation of Disney's animated classic, Aladdin is the exciting tale of the charming street rat Aladdin, the courageous and self-determined Princess Jasmine and the Genie who maybe the key to their future.
Born in Cairo, Egypt, Massoud, (27) moved to Canada when he was 3 years old. Talking about his ethnicity, he said;
'People Who Look Like Me Struggle to Get Roles'
"I had to fly to London to prep and I think that was a blessing in disguise because I didn't have time to really overthink anything or get in my head about it. To me, it was just one of the biggest opportunities in my career so far," he said.
Aladdin stars Will Smith, Naomi Scott, Mena Massoud and Marwan Kenzari. It's the second of 2019's live-action remakes from Disney – in a year that sees Dumbo, The Lion King, Lady And The Tramp and Aladdin brought to life.
I had to learn how to juggle and i had to learn to play the oud, which is that classical middle eastern guitar or string instrument'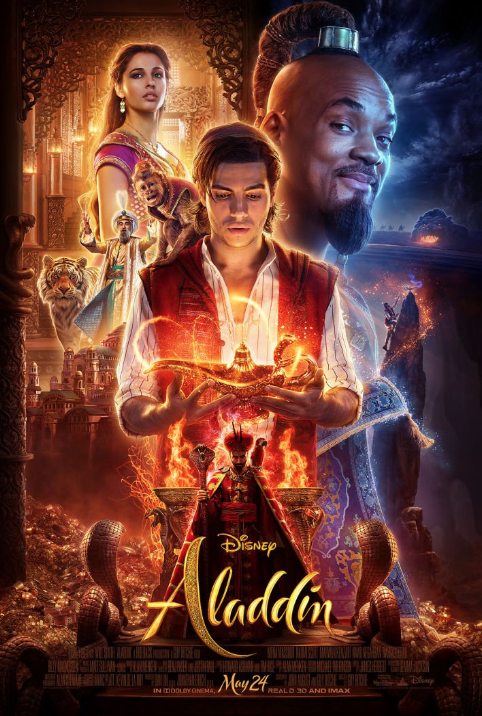 Aladdin star Mena Massoud has praised the film's diversity which see's the live-action remake use a mostly non-white cast, which is still unusual for a Hollywood blockbuster.
I can't remember the last time more than one culture and more than one ethnicity was represented on screen. And this film does a beautiful job of that. I mean, I'm Egyptian Canadian. Naomi's English Indian. Nasim and Navid are Iranian American. So we've just really covered our grounds and tried to represent as many cultures as possible. And that's something that really does not happen as often as it should in Hollywood.
Aladdin is a shining example of the limits of Disney's attempts to render its greatest animated classics into live action.
Aladdin is out now!
Outside of acting, Massoud is also the founder of Evolving Vegan a company dedicated to getting people to practice plant-based living. The company's first project, led by Massoud, is a vegan lifestyle cookbook set for release this summer.
Aladdin is now playing in a theatre near you.