The Pioneer of high end modest Fashion in the UK – Barjis London has announced that she will not be doing Fashions shows and shoots that objectify men and women and promote size zero models.
Barjis has never been a fan of shows – her first show in Dubai was a revelation to the scary world of the Fashion industry. She witnessed young girls starving their bodies and lying on the floor sleeping during shows.
"It was pretty disturbing when one of my models could not be found – we eventually found her lying in a corner malnourished on the floor – she had been starving her body for a week!.
Even though I have only done three shows in my career since 2011 – I have used very skinny models in my shoots and now looking back, I feel extremely guilty of what I am presenting to the youth. Young people are bombarded with images of a superficial world – where image is everything and plastic surgery is the norm.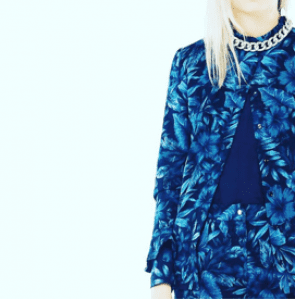 Recently I overheard a conversation between my daughters, which was a shocking realisation to the sad world that they live in. They were talking about plastic surgery and having so much knowledge about all the technical language of cosmetic surgery-, which made me realise on the negative impact it is having on our kids. My 15 year old knew more about beauty products and plastic surgery than me! This is when that I decided to stop all forms of objectifying women – even with models wearing headscarves in my future campaigns.
In this current age – even the modest fashion industry are exploiting hijabi models and bloggers- who have become celebrities for their beauty and styling. I think we all need to reflect on why women wear the hijab and not lose track with the fact that Fashion and Religion do not go together and it is about time we stop making excuses such as "representation" and our personal interpretation of the hijab. We do not need representation of a hijab wearing model to advertise a hair colour brand. It is illogical to advertise hair colour using a hijabi model covering her hair, period! Diversity used properly is welcoming but used in the wrong way can be offensive and just a tick box exercise.
My future collections will be on mannequins or normal sized models.  I have been struggling with my conscience for quite some time – I thought this was the right time to announce my decision. I always believe that if you cannot sleep peacefully at night then something needs to change.
Designers, business owners, bloggers and you tubers have a social responsibility and in todays, tech savvy millennial, and generation X and Y market – we can find innovative and alternative ways of branding and showing our creativity.  This may affect my branding in the short term but I know that I will be benefiting society in other ways.
We need to start thinking of US and not ME. We can all unite by making a positive impact by accepting our negative contribution to society and start making an active role in changing the status quo."- Barjis Chohan