Nike has introduced a performance hijab to better serve Muslim female athletes — the Nike Pro Hijab, which will be available from 2018 worldwide, will encourage more muslim, modest women to be more athletic and cater for muslim athletes across the world.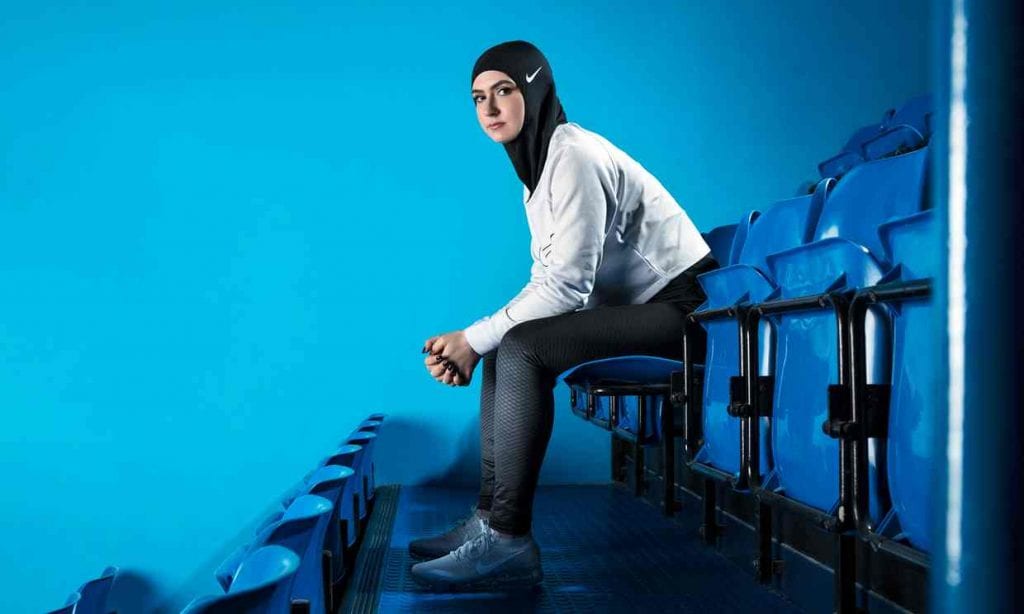 Figure skater Zahra Lari model wears Nike's new hijab. Photograph: Vivienne Balla/AP
Nike has taken another step into the lucrative Islamic clothing market by unveiling a hijab designed for female Muslim athletes.
The product, which has been in development for a year, was tested by athletes including figure skater Zahra Lari.
The pull-on hijab is made of light, stretchy fabric that includes tiny holes for breathability and an elongated back so it will not come untucked. It will come in three colours: black, grey and obsidian and goes on sale in 2018.
The Islamic market is projected to be worth more than $5tr by 2020.