National Fitness Day took place in September showcasing any array of sporting activities. We have selected active lifestyle destinations that will enable you to keep on track with your fitness and well-being goals. With the winter season kicking in you can't go wrong with these hand-picked winter escapes.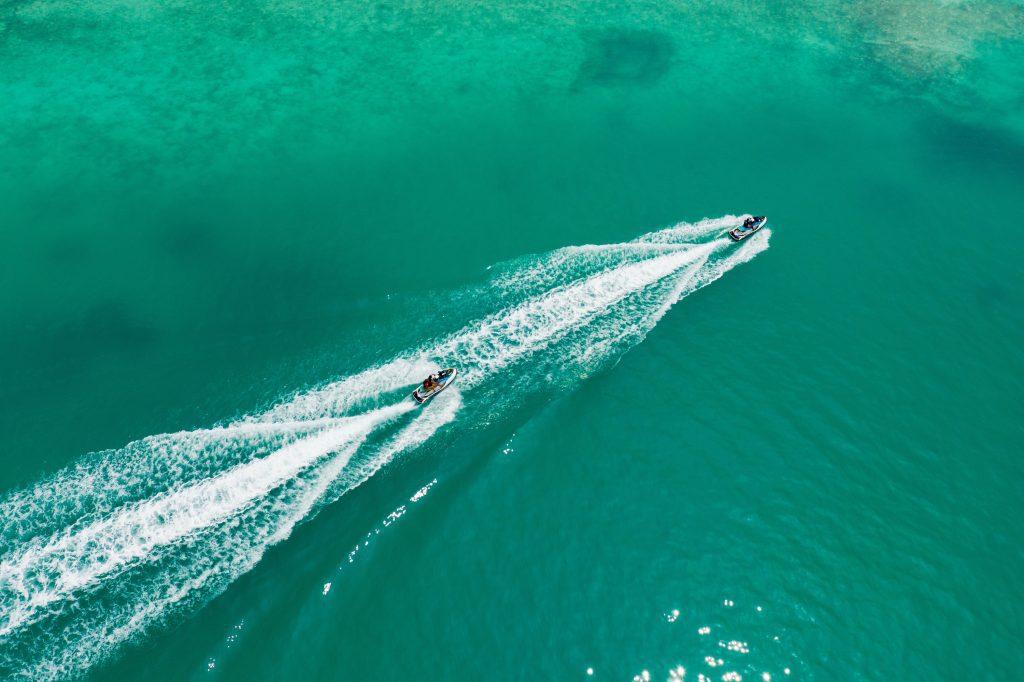 Bond Through Water Sports in Pristine Lagoons at Kandima Maldives
Set on a three-kilometre-long island in the Dhaalu Atoll, Kandima is an active lifestyle destination, offering a mixture of high and low-impact sports as well as a range of overwater and underwater sporting activities to suit all guests. Those who crave an intensive activity can try scuba diving, snorkelling, or take private dive lessons from beginner to advanced levels. Kandima also offers lessons for jet skiing, kite surfing, wakeboarding, fly boarding, and more from thirty minutes to an hour for groups of three to four, an ideal afternoon of activities for families or groups of friends to experience. Go Pros and Olympus TG-6s can also be rented to allow you a foolproof way of capturing your water sports memories.
Visit: www.kandima.com
Challenge yourself to go on gravity-defying waterslides at Fodele Beach
Splash out at an exhilarating waterpark for a cool afternoon that will have you forget about the sweat and exhaustion of the gym. This destination is sure to leave kids and grown-ups in awe! Filled with wildly thrilling waterslides for visitors of all ages, the park promises to get your heartbeat up and your adrenaline pumping! The Fodele Reef also boasts numerous snorkelling and diving sites teeming with marine life such as starfish and colourful sponges for the marine-curious. You can also channel your adventurous spirit and embark on a mountain biking expedition to explore Crete's off-beat locales.
Visit: www.fodelebeach.gr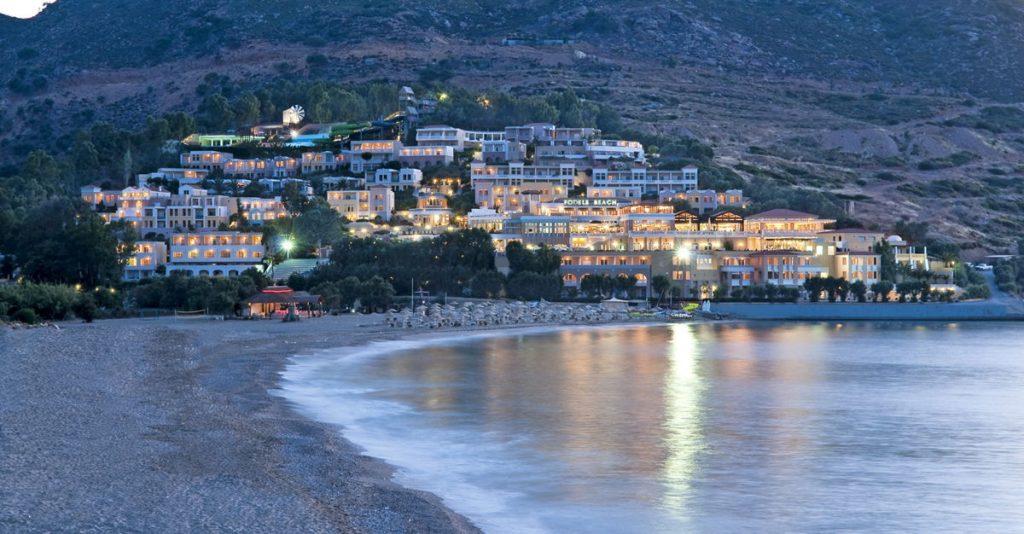 Strike your competitive side at Ajul Luxury Hotel and Spa Resort
Nestled within the verdant seaside forests of Agia Paraskevi village in Greece, This resort is not only a destination of luxury but also a uniquely designed property built with an active and balanced lifestyle in mind. Whether it would be a spontaneous tennis match with friends and family, or a tournament with like-minded fans, guests are free to book the property's two seaside tennis courts for some competitive fun! Situated within the hotel's lush garden oasis, the courts are truly in a league of their own! There is also an adventure park on site where you can choose between the climbing tower with two levels of difficulty and summon your inner strength to balance and jump across obstacles in the balance section of the course. Archery is available and for those seeking some adventure in nature, head out and explore Halkidiki through expert-guided trekking, hiking, and mountain biking excursions.
Visit: www.ajulresort.com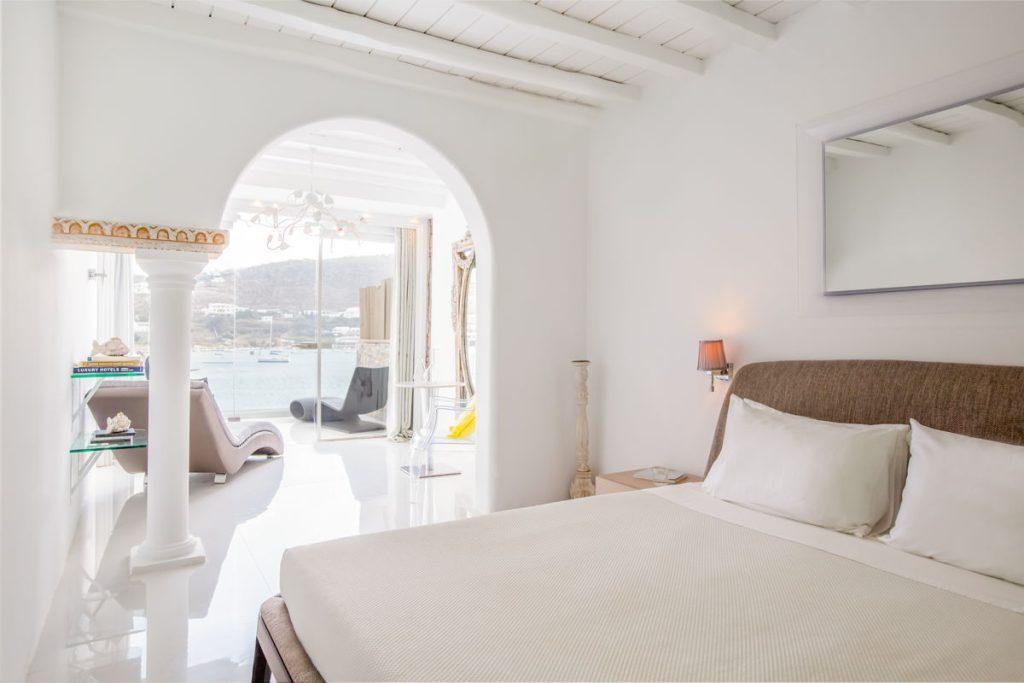 Seaside Yoga at Kivotos Mykonos
On the enchanting island of Mykonos, you can make health a priority like never before at this luxurious boutique hotel. For those looking to embrace the island way, immerse yourself in the soothing symphony of ocean waves as you partake in a calming seaside yoga session. Inner peace and liveliness await as trained professionals lead you through guided meditations and dynamic flows suitable for all fitness levels. Fitness enthusiasts delight at the hotel's sleek Neptune gym, delivering a sophisticated wellness experience with its state-of-the-art facilities, crisp minimalist design and high-end equipment.
Visit: www.kivotoshotels.com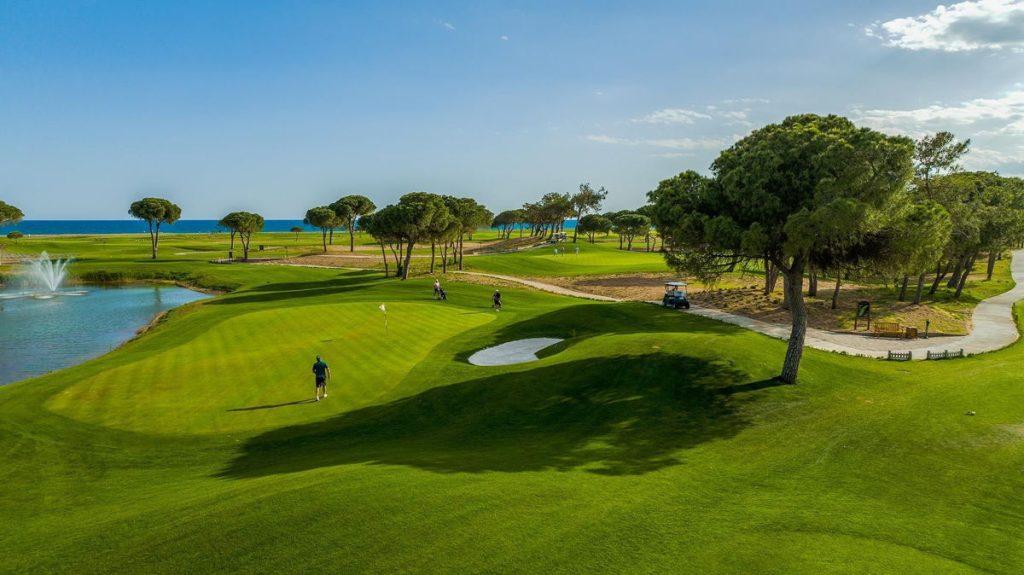 Golfer's Delights and Aerial Yoga at Cullinan Belek
Experience a golfer's paradise where the sport of kings takes centre stage. Immerse yourself in a world of luxury and leisure as you tee off at the prestigious golf club and play in the two meticulously maintained 36-hole golf courses, Aspendos and Olympos. Adorned with lush greenery and breath-taking views, beginners and avid golfers alike are sure to find what they are looking for with a wide range of PGA-certified courses on offer tailored to every level.
Cullinan additionally offers a full house of fitness activities! Develop kinaesthetic awareness of your body as you levitate mid-air during an aerial yoga session. For something slightly more "grounded", activate your strategic mind-body connection in a game of boccia or opt for the inspiring Animal Flow class, combining stretching and callisthenics in a combination of moves mimicking the postures of animals.
Visit: www.cullinanhotels.com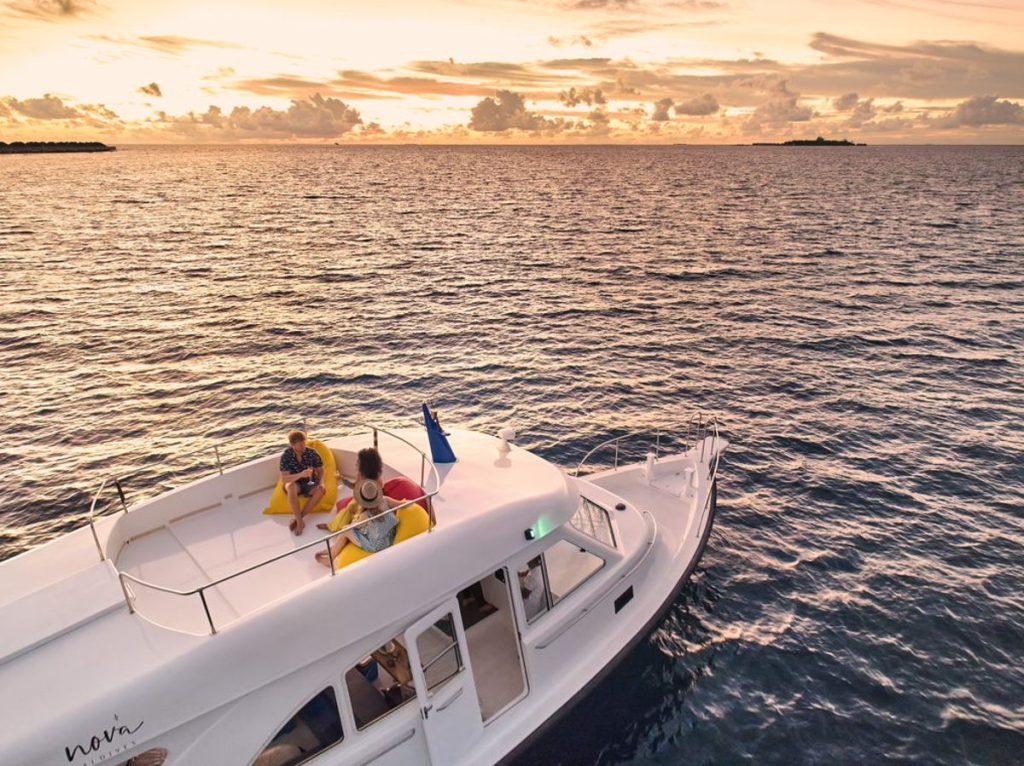 Soul-Soothing Yoga and Awakening Dance at Nova Maldives
Nova's signature yoga sessions are both a soul-soothing experience and a health-enhancing promise, practice with other yogis against a breath-taking backdrop of the Indian Ocean's pristine lagoons. Start your day with a revitalising sunrise session, allowing the gentle rays of the sun to awaken your senses as you find balance and inner harmony. During the day, take to the waters with Nova's array of in and overwater sports, including active aerobics or a lively game of water polo for a dynamic workout. Unleash your energy and embrace the rhythm with sensual dance classes, including Zumba and Bachata, where you can let go and move to the beat.
Visit: www.nova-maldives.com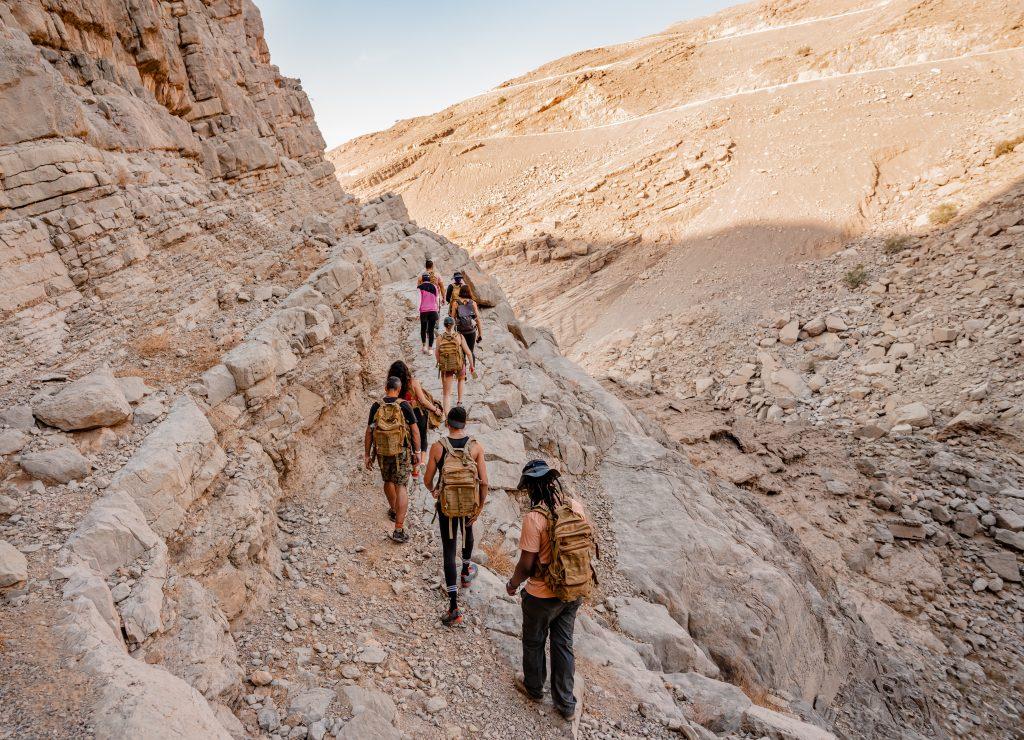 Majestic Mountain conquests in the UAE
Looking for a way to truly elevate completing your 10k steps a day? Then look no further than the hiking trails in Ras al Khaimah is known as the "Nature Emirate" of the UAE and is home to the towering Jebel Jais – the highest mountain peak in the UAE that bravely rises almost two kilometres above the Arabian Gulf. The hairpin road gloriously meanders through ruddy barren landscapes, deep chasms, and rugged bluffs. On your way up, expect various photogenic opportunities around every bend, ending at an ultimate viewing deck close to the summit with breath-taking views across the Hajar Mountain range.
Various designated mountain trails are suited to walkers of all experience levels. Six trails have a cumulative distance of 16km, each with its challenges through the diverse mountain ecosystem. Stairway to Heaven is one of the best and most arduous hikes in the Wadi Ghalila of Ras Al Khaimah. The trails that run through Jebel Jais Mountains are highly recommended in hiking and climbing circles. Jebel Jais is also home to UAE's highest campsite, Camp 1770, boasting scenic mountain views, it is the perfect camping spot when hiking across the Emirate's numerous mountain trails. Visitors also can experience Emirati cooking from the local mountain tribes and enjoy meditation and yoga.
Visit: www.visitrasalkhaimah.com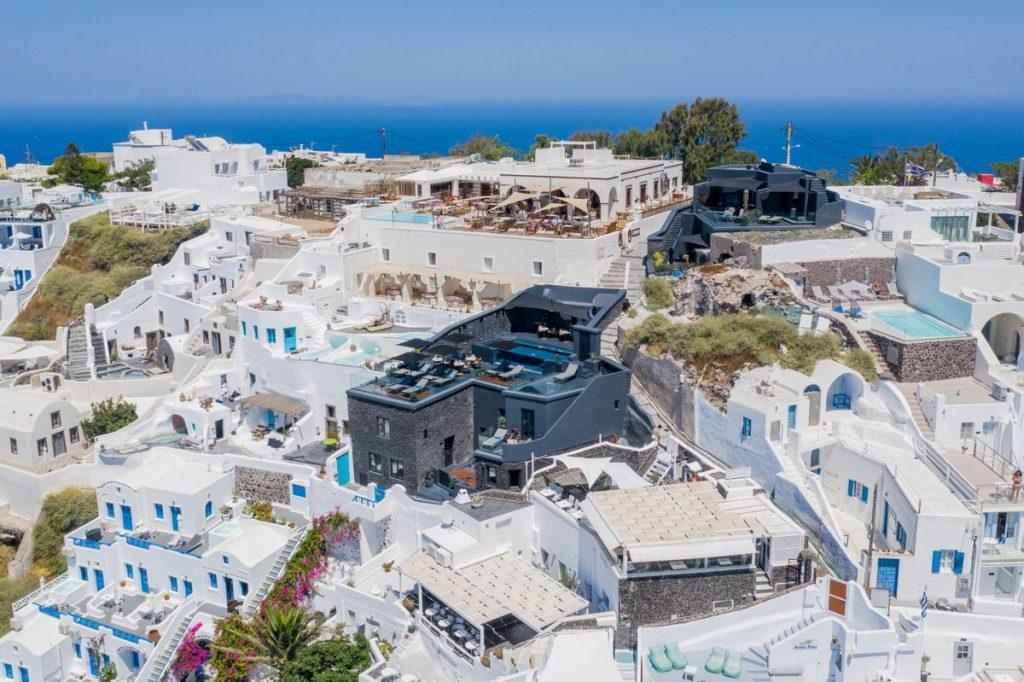 Yin – Yoga and breath work at Kivotos Santorini
With breath-taking views of the Santorini landscape, this is the perfect location to work up a sweat. Renew your body and mind through specially curated one or two-day retreats to reconnect with your inner self through ancient healing techniques such as sound therapy, breath work and Yin Yoga.
Yin Yoga is a slow, soothing, and meditative style of yoga targeting deep connective tissues, bones, joints, fascia, and ligaments in the body. It also focuses on stretching and stimulating different acupressure points from traditional Chinese Medicine.
Visit: www.kivotoshotels.com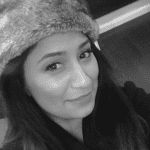 Tahira Khan is our Features Writer & NCTJ-accredited Journalist.
She has experience in the Wellness industry and loves travelling.
She is a firm believer of authenticity and we at BMM are exactly that.
Her expertise lies in travel, wellness & lifestyle.
One of Tahira's favourite quotes...
'The most beautiful thing in the world, of course, is the world itself' - (Wallace Stevens)