You may not realise it, but bad habits when it comes to laundry are quite common. While it may not seem like much of a problem, bad laundry habits can cost you money, ruin your clothes and possibly cause problems with your washing machine.
In other words, laundry can be done wrong if certain rules are not followed. If your favourite trousers are shrinking or your shirt is losing colour fast, there's something that can be done about it.
In a recent article, Which? outlined some of the easiest mistakes people make when it comes to doing their laundry in the washing machine. Now even though we all make these mistakes, the good news is that they can be stopped immediately by following simple instructions. Read on to find out more.
Do you use the same detergent for whites and darks?
When it comes to washing whites and darks, there is one simple rule to follow.
"It's best to use washing powder for white washes, and liquid detergent (whether liquids, gels or capsules) for darks and bright colours," explains Which?
They go on to tell us that "this is because most washing powders contain bleaching agents. This is an excellent way of keeping your white clothes bright, but it could also make your dark clothes fade with repeat washing."
So whilst the bleaching agents help in whitening your whites, a lack of bleaching agents in liquid detergents can help keep your coloured clothes more vibrant.
Do you see yourself over or under-washing?
We get it! No one wants to be identified for wearing smelly clothes, but it doesn't mean that your clothes have to be washed so regularly. The truth is, with some clothes, you can get away with washing after a while, whilst with others, it may be worth washing them often.
If you're really not sure whether something needs to be washed or not, do the "sniff test" to judge whether it needs washing or not.
According to Which?, you should keep in mind the following guidelines if you're looking to cut back on costs and avoid using the washing machine too often:
Underwear: 1 wear
Bra: 2-3 wears
T-shirt: 1-2 wears
Whites: 1-2 wears
Jeans: 6-10 wears
Sweatshirt: 5-6 wears
Dress: 1-3 wears
Skirt: 5-7 wears
Avoid washing all your clothes at the same temperature
Did you know that many Which? members washed their clothes on a 40°C cycle? While this may not seem like a major problem, washing your clothes at the right temperature by making adjustments can go a long way in protecting your load.
"For lightly soiled clothes, a 30°C or even 20°C wash could do the trick. A Which? investigation into laundry habits found that a 30°C wash uses 38% less energy than a 40°C one. A 20°C wash will cut it down by 62%," explains Which?
They also go on to say, "For bedding, towels, and clothes with lots of tough stains, you'll probably want a hotter cycle."
Stop your washing machine from smelling bad
No one really wants to clean the mould that has built up in your washing machine, but it should be done as it can make a lasting difference on your clothes.
To protect your clothes from smelling bad from the internals of a washing machine, there's a very simple tip you can follow. Which? tells us, "Run a regular, hot service wash every few months (ideally with washing machine cleaner). Then gently clean the rubber seal with an anti-bacterial wipe."
They also add, "You'll also want to wash the detergent drawer (in most cases you can completely remove it to wash it in the sink), and clean out the lint filter behind the latch just beneath the washing machine door."
Just be sure to leave the washing machine door and drawer open after washing to avoid humidity from damaging your washing machine.
Stop throwing everything into the tumble dryer
It may seem like the easiest and most convenient thing to do, but putting everything together into the tumble dryer can cause your clothes to become damaged. If you do decide to use it, be sensible by separating cotton from synthetics as each one dries at a different speed. What's more, Which? recommends cleaning the heat exchanger and lint filter regularly so that your tumble dryer works efficiently.
Which? also adds that the following clothes should not be dried in the tumble dryer:
Bras: the heat could bend them out of shape.
Jeans: they can shrink in hot temperatures.
Swimming costumes: the Lycra in them can distort and break.
Tights: the delicate material can tear.
Embellished clothes: sequins could put tiny rips into other clothes, and stones or beads can melt.
Shoes and trainers: the glue that attaches the sole to the rest of the shoe will melt in high temperatures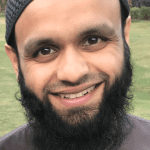 Juber Ahmed is our Digital Editor and travel enthusiast with a keen interest in Islamic history and heritage. He travels with his wife to various places around the world and writes about his experiences.
 
Juber's favourite Quote...
"The World Is a Book and Those Who Do Not Travel Read Only One Page" [Saint Augustine]