Thanks to the growth and development of technology, we can now accomplish so much more in our lives. If you've already begun or you're thinking of starting a workout regime this summer, consider using a workout app to monitor your progress along the way.
With gym memberships costing a fortune and many of us struggling to leave the house and drive to the gym, using a workout app can save you time and money.
Whether you're interested in muscle gain, losing weight, or something else, apps can go a long way in helping you achieve your goals!
Here are five of the best apps we recommend using this summer.
Apple Fitness Plus
If you're an Apple user, consider downloading the Apple Fitness Plus app. Filled with workouts covering strength, yoga, core and meditation, the app is perfect for pros and beginners. With at least two (or four) trainers in the background, you'll be able to see the workout modified for different fitness levels. You can also filter classes by time and trainers and if you connect the app to your Apple Watch, you'll have access to some really useful stats. What's more, you can share the subscription with up to five family members, which is great when you're only paying $9.99/month or $79.99/year.
Nike Training Club
In March 2020, when a pandemic was declared for COVID-19, Nike declared that it would make its Nike Training Club workout app completely free for all. We're now in 2023 and the app is still free. If you're looking for a free workout app, this is the one to go for! From short videos to longer 60-minute routines, there are over 180 routines and workouts to choose from with the Nike Training Club app. What's more, the workouts are delivered in video format and are organised by activity, making it simpler for you to decide what to choose.
Peloton
We know what you're thinking! Isn't Peloton all about expensive stationary bikes and treadmills? Whilst this is true, the American exercise equipment company also offers a more sensibly priced fitness app which you can take advantage of. Whilst you may not be able to fully take advantage of the metrics without the bikes or treadmills, there's a heap of other stuff you can benefit from. With energetic instructors and outdoor activities included, the app offers so much for what you pay. You can also follow along by joining live studio workouts and taking part in guided running workouts. All this – and so much more – comes at a reasonable price of $12.99 a month.
Sweat
Sweat is the perfect female-led app for women, as it's designed by women for women. Equipped with a fitness tracker, recipes and a wonderful community, the app has proven rather successful for users. One of the best features of this app is that it has a workout for all women, including new mums, fitness enthusiasts as well as everyone in between. Another great session within the app is the High-Intensity Zero Equipment sessions which are perfect for beginners and experts. Whilst the app's only annoying part is having to bend down and manually skip between exercises, testers of the app have mentioned that this is no reason to put them off. Costing only $20/month or $120/year, it really is a reasonable price for what you get.
Strava
Many of us have probably already heard of Strava, which comes as no surprise. This app is probably the app for those interested in running, cycling and even swimming, as it tracks and monitors everything impressively. Using the GPS from your phone, the app tracks your distance elevation gain, heart rate and energy levels to provide you with some extremely useful data. What's more, with the ability to join challenges and share photos from your run, swim or cycling, the app helps in bringing people together and creating a sense of competition. As the app is free, you really will not find an app like this elsewhere.
Main Image Credit: Jay Miller (Unsplash)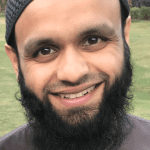 Juber Ahmed is our Digital Editor and travel enthusiast with a keen interest in Islamic history and heritage. He travels with his wife to various places around the world and writes about his experiences.
 
Juber's favourite Quote...
"The World Is a Book and Those Who Do Not Travel Read Only One Page" [Saint Augustine]