It is estimated that approximately one million pilgrims will be arriving in Saudi Arabia for Hajj this week. Flocking to the blessed cities of Makkah and Madinah from all corners of the world, this will be the first time such numbers will be arriving for Hajj since the breakout of the covid pandemic in 2020. 
The first batch has already arrived in the blessed cities of Makkah and Madinah in the week commencing 22nd May, with a large number of them arriving from Malaysia and Bangladesh.
Things have been tough for pilgrims over the last couple of years. From capping numbers to many uncertainties with visas, this year is a big difference for pilgrims. Throughout the Hajj season of 2020 and 2021, pilgrims were either not allowed to perform Hajj at all or numbers were extremely restricted. Things changed slightly when foreign pilgrims were allowed in a limited capacity during the Hajj of 2022 under certain restrictions, including age.
Makkah Route Initiative
The first batches of Bangladeshi pilgrims arrived at King Abdulaziz International Airport in Jeddah under the 'Makkah Route' initiative. On the other hand, Malaysian pilgrims were the first to arrive at Prince Mohammad Bin Abdulaziz International Airport in Madinah. The pilgrims from Pakistan under the 'Makkah Route' initiative also arrived in Madinah on Monday.
According to Saudi Gazette, the Makkah Route initiative, which is part of the Kingdom's Vision 2030, was launched in 2019, and it aims to streamline the pilgrims' travel procedures from their home countries. The procedure involves the issuance of an electronic visa, collection of biometric characteristics, completion of passport procedures at the departure airport, and verification of the necessary health requirements.
With the help of a unique feature of the initiative, on arrival, pilgrims are directly transported via buses to their accommodations in Makkah and Madinah. Meanwhile, their luggage is delivered to their respective accommodation by service agencies, ensuring a smooth and seamless experience for the pilgrims.
Changes Being Made
The Kingdom of Saudi Arabia has made some major changes in the way that they serve the millions of Hajj pilgrims due to arrive in the country for Hajj. From the automation of requests for visas to the distribution of identification cards, great changes have also been made for pilgrims who are sick and for those with accessibility needs.
Learn more about the story of Prophet Ebrahim AS during the days of Hajj.
Main Image Credit: Haidan [Unsplash]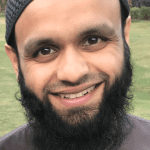 Juber Ahmed is our Digital Editor and travel enthusiast with a keen interest in Islamic history and heritage. He travels with his wife to various places around the world and writes about his experiences.
 
Juber's favourite Quote...
"The World Is a Book and Those Who Do Not Travel Read Only One Page" [Saint Augustine]