According to a recent report by Lonely Planet, Adventures Overland is set to launch a new bus service which will span the entirety of the European continent.
The Indian expedition company plans to make this a reality in August 2023, with the itinerary covering 22 countries whilst passing through five different time zones.
With it being a journey covered entirely by a bus, users of this service will be blown away by the remarkable scenery which otherwise goes missed when flying.
What's the catch? Well, it's neither cheap nor quick. It will take a whopping 56 days to go from the starting point in Istanbul to the final destination in London. With the bus departing from Istanbul on August 7, visitors will pass a myriad of destinations, views, and beautiful landmarks before arriving in London in 56 days.
So, how does it work?
Well, it's rather simple. As it's a lengthy trip, visitors will have the chance to stop at each destination they pass along for around two days. By stopping in places like Ljubljana, Zagreb and Sofia, Warsaw and Prague, it will be a chance to explore the best that the Balkan region and Central Europe have to offer.
Visitors will then eventually make their way to Nordkapp, which is recorded as the northernmost point in Europe accessible by road. Brussels, Paris and Amsterdam are also on the list of places to visit before the bus arrives in London in October.
What will it cost me?
As we said before, it is not cheap. But if you have the money to spend and plenty of time off, we say go for it! With daily breakfasts, hotel accommodations, and lunches and dinners included on 30 occasions, the total cost of this trip will be $24,300 per person.
We must stress that this is a luxury trip and although you'll be travelling by bus, they are extremely comfortable and relaxing. What's more, with hotels booked for two nights in each place, it means that there will be no sleeping on the bus.
Talking to Lonely Planet, the co-founder of Adventures Overland did stress that it will not be a rushed itinerary. He said, "One free rest day will be given to every traveller to explore that place."
He also added, "It is not a nonstop journey. Everyone will get the opportunity to experience the local food, culture and activities of [each destination]."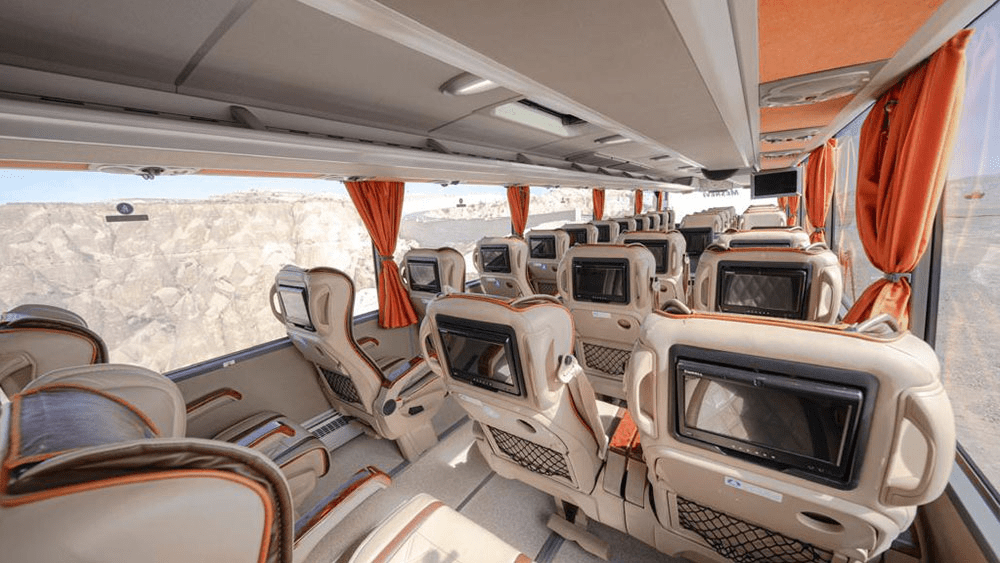 A comfortable journey
The bus that will be utilised for this long journey features wide seats and are have ample amount of space for legroom. With AUX and USB ports, users of the service will not have to worry about charging their phones and other devices. There's plenty of space for your suitcases too, with each passenger permitted to bring two full-size suitcases.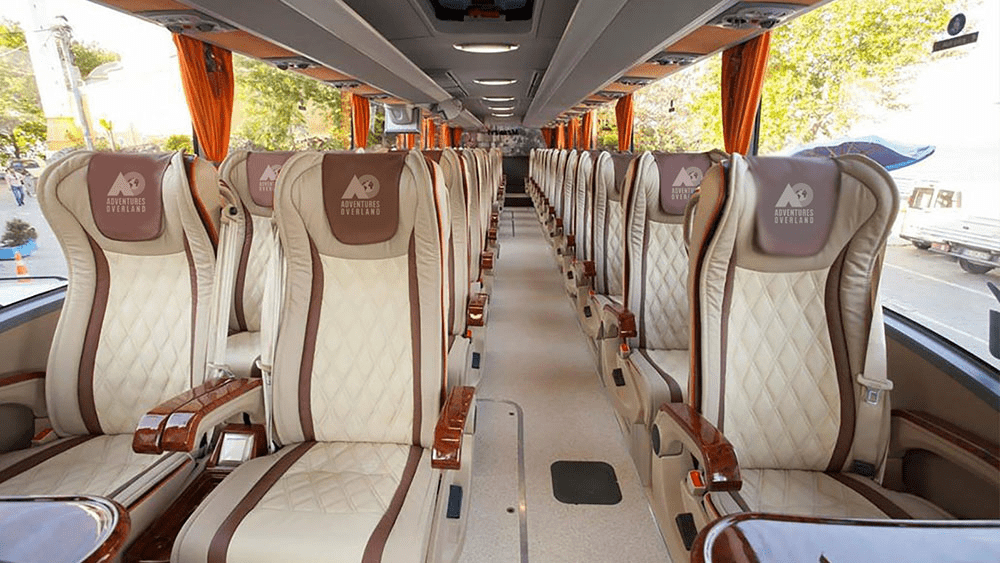 Main Image Credit: Adventures Overland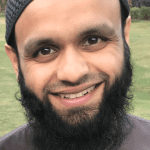 Juber Ahmed is our Digital Editor and travel enthusiast with a keen interest in Islamic history and heritage. He travels with his wife to various places around the world and writes about his experiences.
Juber's favourite Quote...
"The World Is a Book and Those Who Do Not Travel Read Only One Page" [Saint Augustine]