It helps one expatiate from sins, gain blessings of Allah Almighty and prepare one's self for the end of days. Therefore, every Muslim man and woman must try getting into the habit of reciting Surah al Kahf on regular bases.
Surat Al–Kahf may be read in arabic or english during the night or the day of Friday. The night of Friday starts from sunset on Thursday, and the day of Friday ends at sunset. Therefore, the time for reading Surat Al–Kahf extends from sunset on Thursday to sunset on Friday.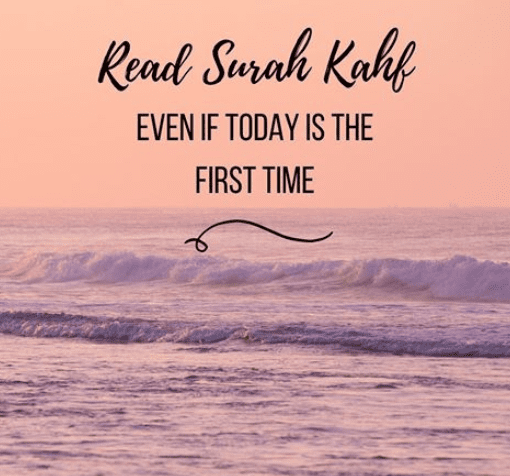 Surah Kahf is the 18th chapter of Quran, can be found in para no 15 & 16. Cave of Ashabe-Kahf (exterior) Their story is mentioned in the Holy Quran in Surah Kahf.
Listen to Surah Kahf HERE