In an effort to welcome Ramadhan, London's West End was lit up with Ramadhan lights and decorated for the first time ever.
Being the first time that such a display has been displayed, London's Mayor Sadiq Khan took the chance to switch on the 30,000 sustainable lights.
The good news is that the lights will be up for the entire duration of Ramadhan, which means that anyone wanting to visit throughout the month can marvel at the spectacle.
According to a report by Time Out, Mayor Sadiq Khan said, "I'm delighted that London is the first major European city to host a spectacular light display to mark Ramadan. "Ramadan Lights" [is] a true symbol of how our capital celebrates our diversity."
The installation of the thousands of lights is run by Ramadan Lights UK which is a non-profit organisation, whilst the project was funded by Aziz Foundation and Algbra.
Aisha Desai, who is the Head of Community for the Algbra charity, told Westminster Times, "As a proud Muslim, I wanted to bring some of that magic to my community. And three years ago, that journey began with Ramadan lights. And our generous donors have helped us go from strength to strength."
For Muslims, Ramadhan is an extremely exciting time and is a month filled with blessings and unity. As Christmas lights are common in London, Muslims would also like to see something similar during the entire month.
Rahima Aziz of Aziz Foundation told Westminster Times, "Having Ramadan Lights shine in central London will be an incredible experience for all Muslims as they see their faith recognised in their surrounding; this will strengthen their sense of belongings."
She also added, "My hope is that future generations will look forward to Ramadan the way that everyone else looks forward to Christmas."
Image Credit: Ramadan Tent Project (Twitter)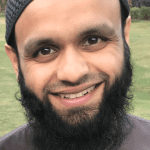 Juber Ahmed is our Digital Editor and travel enthusiast with a keen interest in Islamic history and heritage. He travels with his wife to various places around the world and writes about his experiences.
 
Juber's favourite Quote...
"The World Is a Book and Those Who Do Not Travel Read Only One Page" [Saint Augustine]