This Ramadan, Deliveroo has partnered with author Zeba Talkhani to distribute hundreds of free copies of her book 'The Most Exciting Eid' to families across the UK.
Research has revealed that over 7 in 10 (75%) of non-Muslim Brits are unfamiliar with Ramadhan, and 9 out of 10 ( 89%) Muslims in the UK believe Islamic culture and practices should be taught to children from a young age.
The free book aims to help raise awareness about the reality behind why Muslims fast, whilst educating children and families about Ramadhan-related concepts such as tolerance, generosity and empathy.
Busi Sizani, Global Head of DE&I at Deliveroo said: "At Deliveroo, we celebrate the special blend of differences—of lives and journeys—that make up this unique community and network of ours. Ramadan is observed by many of our employees, riders, partners and customers, so we're proud to be partnering with Zeba Talkhani, author of The Most Exciting Eid' and launch this free books initiative."
The book is entirely free and customers can opt-in for a free copy of The Most Exciting Eid' with food orders from ten restaurants* covering major UK towns and cities including The Athenian (London), Bengal Brasserie (Leeds), Don Tacos (Manchester), Porto Piri Piri (Glasgow), Konak (Leicester) and many more. With each free book redeemed, Deliveroo will donate £1 to charity.
Non-Muslims Interested in Learning More About Ramadhan
This book is more of a reaction to the desire many non-Muslims have when it comes to learning about Ramadhan. According to the Deliveroo survey, 5 in 10 (50%) non-Muslims said they would like to understand more about the calendar observation.
With 37% of non-Muslim Brits being unaware that Ramadan involves fasting, Deliveroo is helping to educate and bring support to communities – friends, families and colleagues – who might be observing the practice.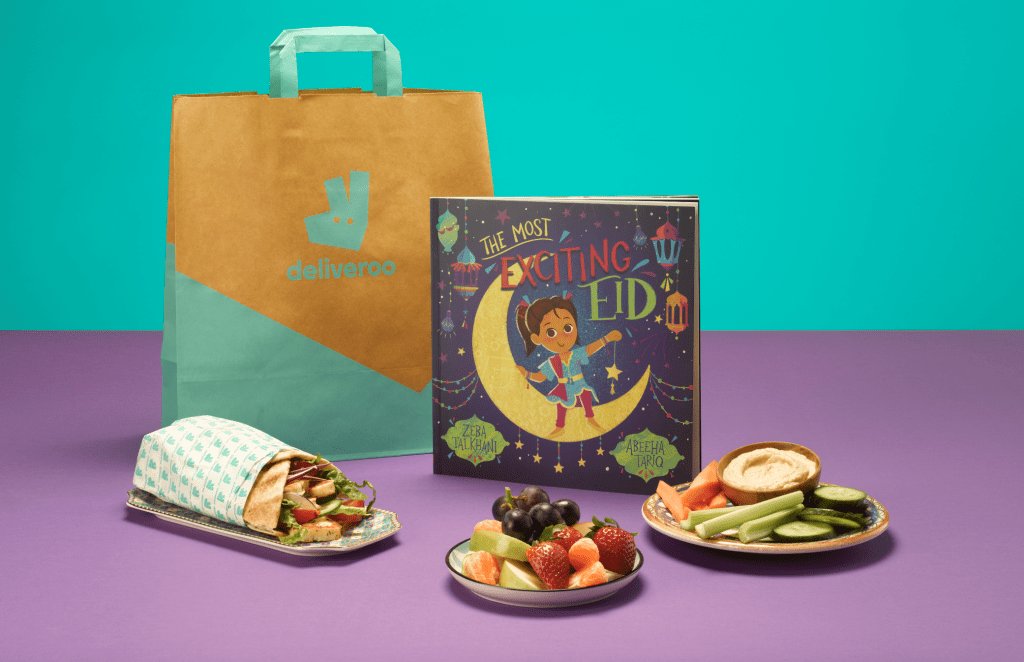 More About The Book
'The Most Exciting Eid' by Zeba Talkhani is a one-of-a-kind book. It is different in that it is a colourful, bright and engaging book that tells readers the story of Safa and her family. Safe is a young girl who is excited to spend Ramadhan with her family. She's also extremely excited to prepare for Eid al-Fitr, a festival marking the end of the fast of Ramadhan. The book provides young readers insights into the true meaning of Eid and Ramadhan while teaching Islamic values of generosity, respect, empathy and tolerance.
Zeba Talkhani, author of 'The Most Exciting Eid' said: I'm really proud to be a part of this campaign. 'The Most Exciting Eid' is the perfect tool for those looking to better inform their family about Eid, Ramadan and the important Islamic traditions of sharing and caring. It is essential that as a society, we do what we can to inform ourselves (and our younger generations), as information is the key to equality, compassion and tolerance. I encourage families to opt in for a free book with their Deliveroo order and take time to read it together, as surely we all can learn from Safa's story!
Deliveroo Caters For Muslim Drivers
The efforts to make Ramadhan a more special month do not stop there. To support the many Muslim riders Deliveroo has, it has also launched an initiative to provide safe-riding tips for riders observing Ramadhan, as well as working with Deliveroo restaurant partners to offer free Iftar snacks to break the fast. More information can be found at https://riders.deliveroo.co.uk/en/ramadan.
Full list of Restaurants taking part in 'Deliveread': 
Main Image Credit: Image Credit: Niamh Hamilton Turner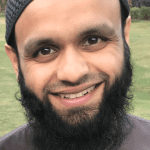 Juber Ahmed is our Digital Editor and travel enthusiast with a keen interest in Islamic history and heritage. He travels with his wife to various places around the world and writes about his experiences.
 
Juber's favourite Quote...
"The World Is a Book and Those Who Do Not Travel Read Only One Page" [Saint Augustine]