Mauritius is an island nation on the Indian Ocean. It is located off the South-east coast of Africa.
Mauritius is amongst the world's top luxury tourist destinations. It possesses captivating attractions, along with a tropical climate with many things to enjoy. It consists of warm clear sea waters, beaches, and a variety of delicious, mouth watering cuisine.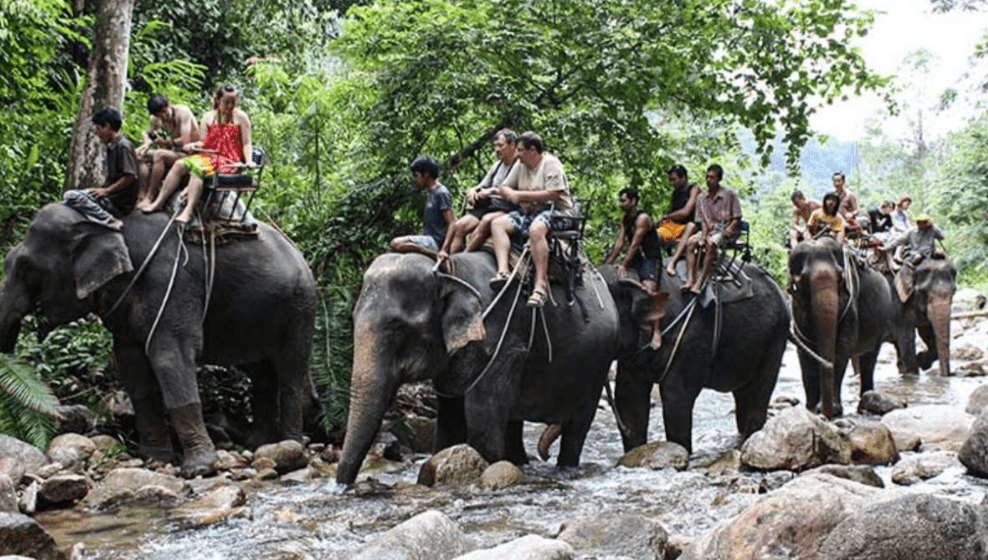 There are many different people living on this beautiful island. The inhabitants belong to a variety of ethnicities; religion varying as broadly as language. Despite these differences the residents live together as one.
Around 16 per cent of the population in Mauritius is presently Muslim.
Muslims are also amongst the many individuals that visit this tropical and breathtaking destination every year.
Like many wonderful destinations, Mauritius is a great get away for Muslim families; offering a lot to them in terms of a wonderful break away from the busy lifestyle they lead at home.
Hotels
At the top of a holiday check list there will, most probably, be hotels. Hotels are the first thing a family looks for when booking their trip. Mauritius is no different. There is a variety of affordable and luxurious hotels to choose from, if you wish to visit this exotic island with your family.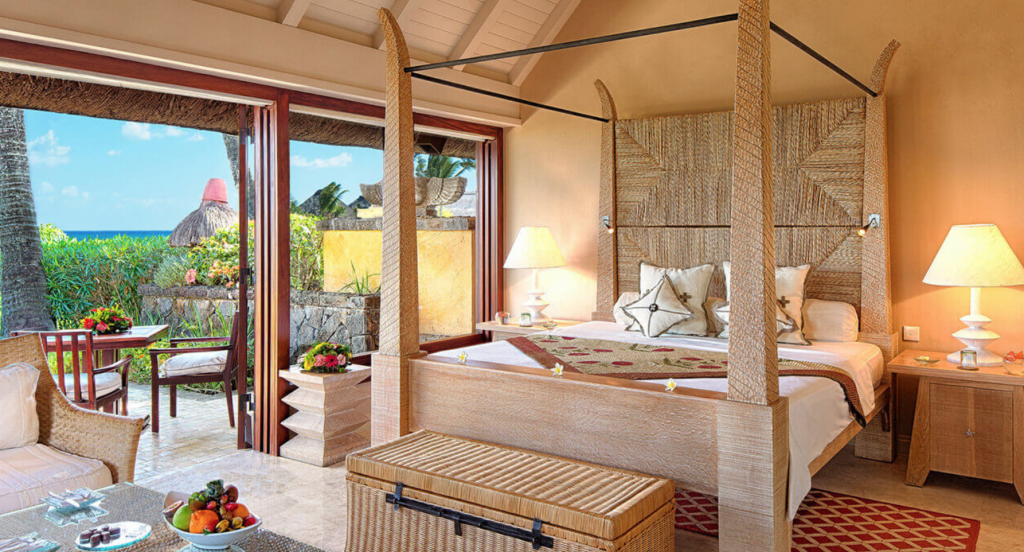 Above: Room at The Oberoi
There is The Oberoi hotel which is fantastic if you are travelling for your honeymoon. Amongst other things, it offers private dining; which you can enjoy peacefully with your spouse – and even children – if you would prefer a bit of privacy.
Above: The Oberoi Hotel Beach
Also, available is the Tamassa Resort which is excellent for individuals travelling to the said destination with children. It offers breakfast, lunch and even dinner, along with clean and habitable rooms during your stay. This perfect hotel also offers a kids club; so children can enjoy themselves during the day whilst their parents relax and spend time together. Ice cream parlours and private pool areas can also be found in this resort, which is surely appropriate for visiting Muslim families who want some solitude.
Above: Room's at Heritage Le Telfair
Yet another hotel that has a suitable ambience for Muslims to stay in, is the Heritage Le Telfair; Superb for Muslim families visiting this island, it offers a beach and swimming pools as well as many tours and programmes suitable for family participation. Kite surfing is something children, and even adults, enjoy. So there is something more to look forward to if you book this resort for your perfect getaway.
Food
For Muslim families visiting Mauritius, a major concern or thought is what type of food the Island has to offer for those who eat halal food. Fortunately, most of the slaughterhouses in Mauritus are owned by Muslims, so Muslim families visiting need not worry about going out of their way to search for halal meat: Chains such as KFC, McDonald's and Pizza Hut are also halal, and these institutions hold certificates of proof, if anyone is still unsure.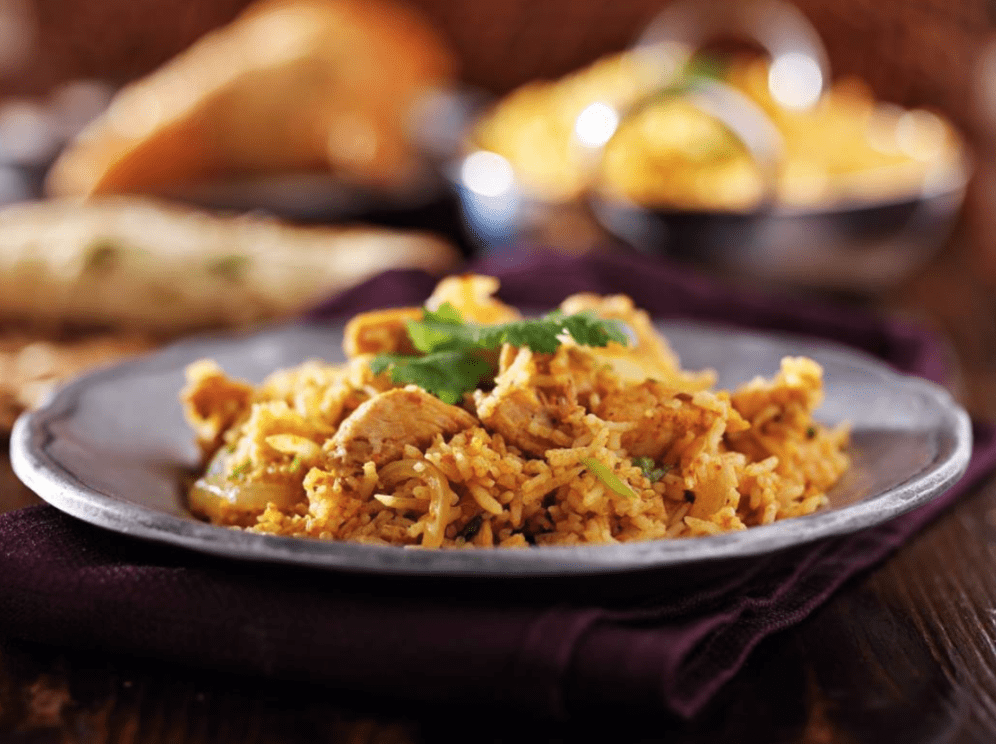 The food in Mauritius varies; there is a selection of meat and non meat dishes, available for everyone according to their likes and dislikes. As there are many different cultures living in unity in this climate, there is so much to choose from and the possibilities are endless when your stomach is rumbling!
Chinese cuisine is extremely common in Mauritius, as the Chinese population own most of the restaurants there. Street food is also commonplace there; including samosas, rotis, soups, noodles and even curries of different flavours and textures. Furthermore, rice is available, which can be cooked with halal ingredients to fit each and every individual's needs. Fish, halal red meat, vegetables and a number of fruits can be found in many restaurants and stores too.
So, for a Muslim family visiting this sunny island, there are a number of dishes to feast and delight your eyes and bellies on and to enjoy!
Prayer
When travelling abroad one must still pray five times a day. Prayer is not exempted due to holidays.
If you are travelling to Mauritius with family and are worried about keeping up with your five daily prayers, then you don't have to carry such a burden on your shoulders at all.Just like you pray at home, you can also pray anywhere outside of your home and country with ease.
If you are concerned that you won't make it to the Jummah prayer (Friday prayer) whilst you are enjoying your holiday, then set that fret aside. This luxurious island houses many Masjids for you to offer your prayers in.
For one, it has the Camp des Lascars mosque, which was built in around 1805.
For another, Mauritus has the Jummah mosque in Port Louis, which was built in the 1850's. This is described as the most beautiful religious building in Mauritius.
Besides these, there are many mosques in small towns and villages, so you will not have to go far to look for a place to pray. Even if you are visiting the rural areas of the island, there is still a variety to choose from.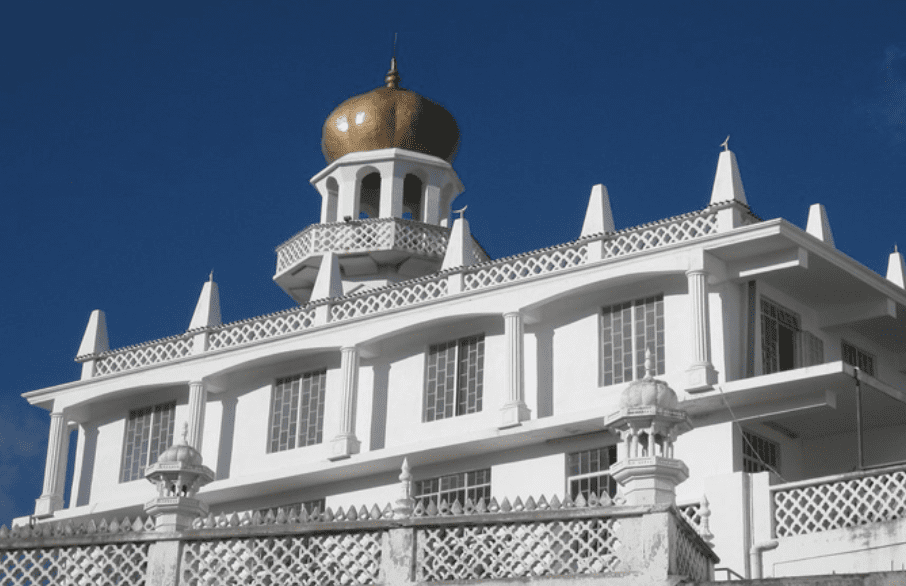 Above: The Mauritian Jummah Mosque is the showcasing of the skills of Tamil craftsmen and other craftsmen of India. The impressive building is open to members of the general public and you can tour the grounds and admire the intricate mix of creole, Indian and Islamic Architectural design.
Dress
Muslim families flying to Mauritius for a short break need not worry about whether the way they dress or look will have an impact on the people there. Men don't need to wonder if their beards will attract the public eye; or women their head scarves. As there is a vast Muslim population already living in Mauritius, it is perfectly alright to dress according to your faith. There are no laws or hard and fast rules asking you not to dress in your religious way. You still have the freedom to dress the way you like, and enjoy your short vacation with your family at the same time.
Visiting Mauritius with your family will leave you with a spectacular and unforgettable experience that you will cherish for many years to come. You can book almost any hotel to suit your needs, choose from a variety of foods, still perform your daily prayers on time and even dress the way you feel comfortable when visiting this enchanting island.
By Asra Mir