In the early hours of Monday 6 February, parts of Türkiye and Syria were struck by a quake which measured 7.8 on the Richter scale. The epicentre of the quake was near Gaziantep – a city that witnessed blocks of flats reduced to rubble.
Images of Gaziantep Castle (a popular historic and tourist site) have made their way around social media showing the difference between what it looked like before and after the earthquake. With the quake affecting the city on such a scale, many have voiced their concerns about those living in houses with weaker foundations.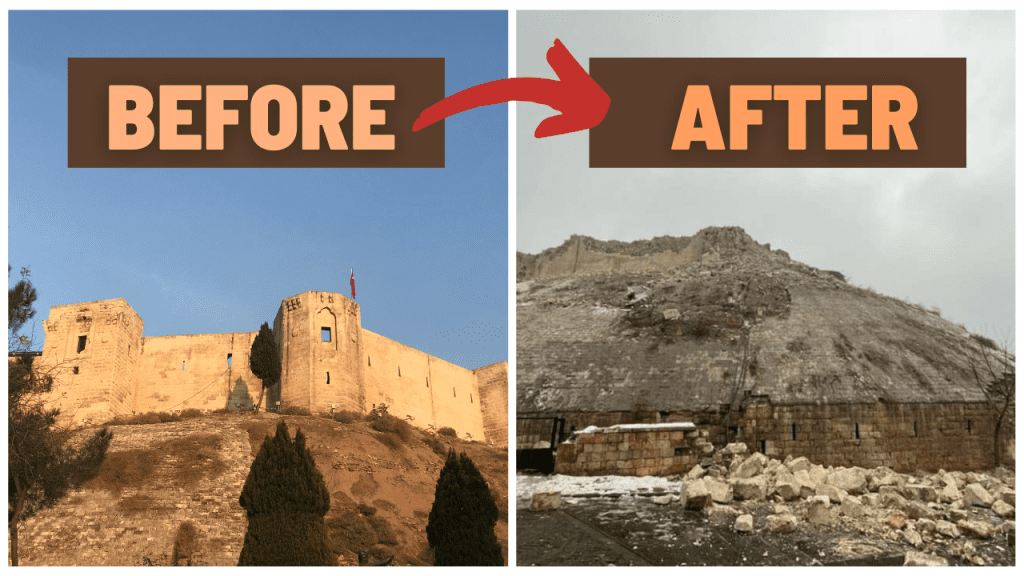 The southeast region of Türkiye has not witnessed an earthquake of this magnitude since 1939, which is why it shocked many from around the world. With buildings collapsing one after the other, it is estimated that over 5000 thousand people have died so far. Thousands have been left injured with many left without homes. 
Death Toll
According to the latest reports by The Guardian, the death toll has passed 7,800 as of Tuesday 7 February. However, according to WHO, it is believed that the total death toll could be as high as 20,000.
Many are believed to be trapped under the rubble. According to The Guardian, The Economist has spoken to Ovgun Ahmet Ercan, an earthquake expert, who estimates that "180,000 people or more may be trapped under the rubble, nearly all of them dead."
Landscape Transformed
Individual stories can sometimes help us understand the gravity of such an earthquake. Reuters recently published a short story which tells us about a street in Hatay and how the earthquake has affected lives in this place.
Street no. 21 in Hatay, Turkey was, on Sunday, a happy home for dozens of families.
By Monday, there was hardly anything left of it.
Hardly a building was left standing. Doors, roofs and windows lay scattered. Injured people were pulled out of the remains of what once were homes. Many people stood in silence, staring in disbelief.
"Words are sticking in my throat. Crying is no longer a remedy," said Halil Gencoglu on Tuesday, fighting back tears.
Abdulkadir Dogan had already lost his parents in the earthquake and was still hoping to find his cousin alive.
"We want to rescue our wives, relatives and friends who are stuck. They are our priority because we are trying to cling to life with them… My cousin is stranded there and I am here and I can do nothing," he said.
Latest Updates as of February 8
It is estimated that around 8,000 people have been taken out from the debris and rubble in Türkiye. What's more, almost 400,000 people have been provided with shelter, with many resting in mosques, shopping malls and football stadiums. 
It is estimated that over 11,000 buildings have collapsed; because of this, 24,400 search and rescue personnel have been deployed to help. 
Many Attempting to Flee Gaziantep
Gaziantep is located around 20 miles from the epicentre, which is why it was one of the most affected by the earthquake. As many attempted to flee the city, they found that the airport and roads surrounding the city were completely blocked. This meant that thousands of people had to take refuge in shopping malls, stadiums, mosques and community centres. 
"When I thought of leaving the city, it was already too late," 25-year-old Yunus Koser told Al Jazeera. "So, we preferred to camp in the open air, with dozens of other families," he said. "Sitting next to each other, around a fire, makes the situation slightly more bearable, more humane."
According to a report by Al Jazeera, Mariia Honcharuk was another person attempting to flee. The 24-year-old Ukranian refugee has been living in this city for some time now and never expected something like this to happen. "We are trying to go as far as possible until the situation calms down," she told Al Jazeera.
After packing limited clothes, she boarded a bus to Antalya but got stuck on the road on the road to Adana.
Yahaya Hassan Labaran, who is a PhD student in Gaziantep, told Al Jazeera that he had never seen a disaster like this. Many like him have been forced to leave behind their possessions and gather in a dormitory as they wait things out. 
Donate now:
Main Image Credit: VOA Turkce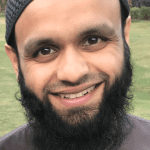 Juber Ahmed is our Digital Editor and travel enthusiast with a keen interest in Islamic history and heritage. He travels with his wife to various places around the world and writes about his experiences.
 
Juber's favourite Quote...
"The World Is a Book and Those Who Do Not Travel Read Only One Page" [Saint Augustine]