According to the newly released Mastercard-CrescentRating Global Muslim Travel Index (GMTI) 2023, Indonesia and Malaysia have been voted as the top two destinations globally for Muslim travellers.
The annual report, now in its eighth year, analyzes data across nearly 140 countries to offer comprehensive insights into which destinations best meet the needs of the increasingly influential Halal travel segment.
The halal travel demographic accounts for a huge part of the larger market segment. According to the GMTI 2023, Muslim international arrivals hit 110 million in 2022, which is only set to increase to 140 million this year and 230 million by 2028, with a projected expenditure of USD225 billion. Currently, Asia leads the way for arrivals, with more than 31 percent of all travellers to this region identifying as Muslim.
Indonesia and Malaysia ranked equally in the index this year, and it's no surprise as they have long been popular destinations for Muslim tourists. Indonesia had previously topped the ranking in the 2019 report, while Malaysia has consistently been at the forefront of the GMTI since 2015. Singapore ranked 12th, making it only one of two countries (along with the United Kingdom) outside of the Organization of Islamic Cooperation to rank in the top 20.
When the index assesses destinations, it does so across four key criteria: Access, Communications, Environment, and Services (ACES). Southeast Asian destinations ranked among the top 10 on all four of these criteria, while in the aggregate, Indonesia and Malaysia both scored 73 (out of a possible 100), Singapore scored 64, Thailand achieved a score of 52, and the Philippines, 46.
Other interesting global travel behaviours were discovered which are all impacting trends among Muslim travelers. This includes incorporating sustainability into their travel; travelling to certain destinations with the sole purpose of improving their health and wellness; looking for opportunities and experiences that are immersive and authentic and incorporating personal development into their travel plans.
"While by no means a monolith, Muslim travellers are often looking for their travel plans to align with certain faith-oriented criteria, such as availability of Halal foods, rooms for prayer, and encouraging communications and messaging from destinations," said Fazal Bahardeen, Founder & CEO, CrescentRating
He also added, "Over the years we've conducted this research, we've consistently seen markets that prioritize these requirements perform well among Muslim travellers, and so it is our hope that the 2023 edition offers insights that will allow destinations to garner more understanding, more inclusivity, and ultimately, a closer relationship with this demographic."
Safdar Khan, Division President, Southeast Asia, Mastercard, said: "Mastercard is a longstanding partner of CrescentRating, with both organizations sharing the same commitment in using the power of data and insights to create more relevant solutions and unearth new economic opportunities. With the travel industry already exceeding pre-pandemic levels of growth, the GMTI shows how faith-based travellers have evolved in their needs, and how these needs can be better met to create more resilient tourism offerings. Mastercard is confident that the GMTI will help to bolster the ongoing recovery and lay the foundations for future growth in the Muslim travel sector."
The latest edition of GMTI offers four new tools that share insights and recommendations regarding this demographic: Muslim Travel Intent Tracker, Muslim Traveller Responsible Tourism Framework, GMTI Performance Matrix, and Muslim Women Friendly Destinations.
To read the full report, click here.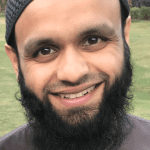 Juber Ahmed is our Digital Editor and travel enthusiast with a keen interest in Islamic history and heritage. He travels with his wife to various places around the world and writes about his experiences.
 
Juber's favourite Quote...
"The World Is a Book and Those Who Do Not Travel Read Only One Page" [Saint Augustine]