As the trophies were handed out at the World Cup closing ceremony, Lionel Messi was offered a bisht, a traditional Arab cloak, to wear by the emir of Qatar. Fans from around the world witnessed a historic moment, as Messi lifted the World Cup trophy in what could only be described as a garment for prestigious and successful individuals.
Whilst many saw this as a positive image, others created controversy as they failed to understand the symbolism and significance of such a cloak.
From BBC host Gary Lineker using the words 'it's a shame' to the Telegraph describing it as a 'bizarre act that ruined the World Cup', it seems that many had missed the very purpose of being donned in such a cloak.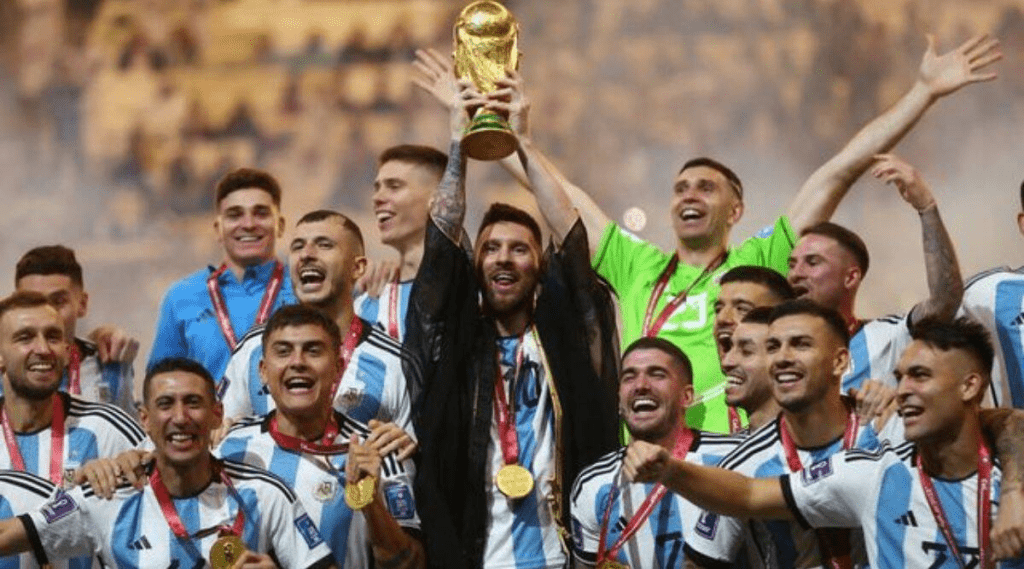 What is a Bisht, Who Wears it and Why?
"Dr Mustafa Baig, a lecturer in Islamic studies at the University of Exeter, told the dpa news agency that the bisht is a formal robe worn by royalty, dignitaries, grooms on their wedding day, and graduates at graduation ceremonies," Al Jazeera reports.
Baig goes on to mention, "So only a select few people would actually wear the bisht. They basically honoured him [Messi] by putting it over his shoulders. It's like a mark of honour, and just kind of a cultural welcoming and a cultural acceptance."
He also went on to say, that it is "an embrace by Messi of the local culture" and that it took "smart thinking" for Qatar to do something like this.
Al Jazeera also reports that the secretary-general of Qatar's World Cup organisation mentioned that, "it is a dress for an official occasion and worn for celebration. This was a celebration for Messi."
He went on to say, "The World Cup had the opportunity to showcase to the world our Arab and Muslim culture. This was not about Qatar, it was a regional celebration."
Not The First Time
This is not the first time the captain of the winning team was made to wear a symbolic piece of clothing. In the World Cup of 1970, legendary footballer Pele was seen wearing a sombrero after their team won that year. The wearing of such a hat was seen as a sign of pride and honour after Brazil won the 1970 World Cup which was hosted in Mexico.
What Are People Saying on Social Media?
Many have taken to Twitter to voice their concerns over what can only be described as a huge misunderstanding. Some have expressed their disgust at major tabloids, whilst others have used their platform to explain what it means to wear such an honourable cloak.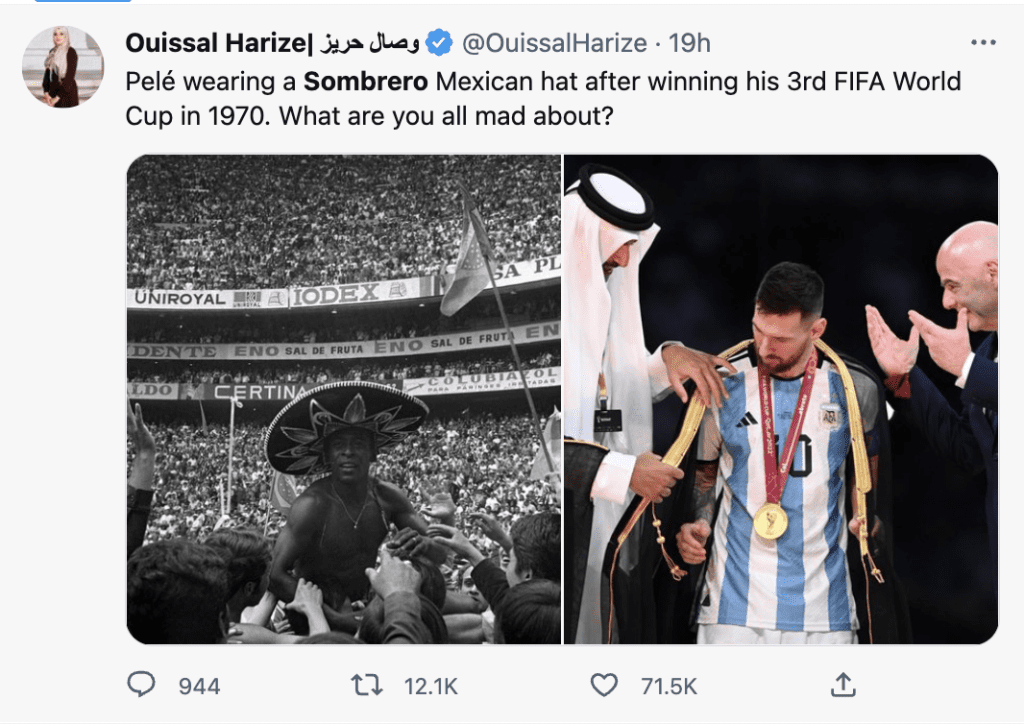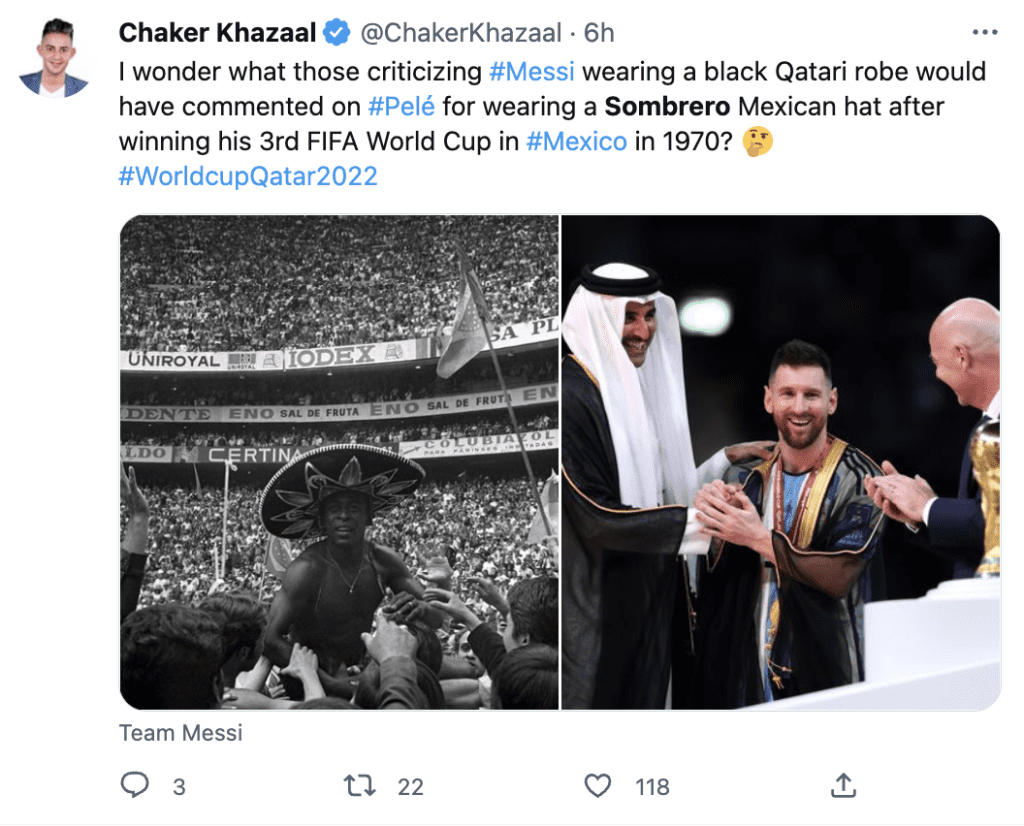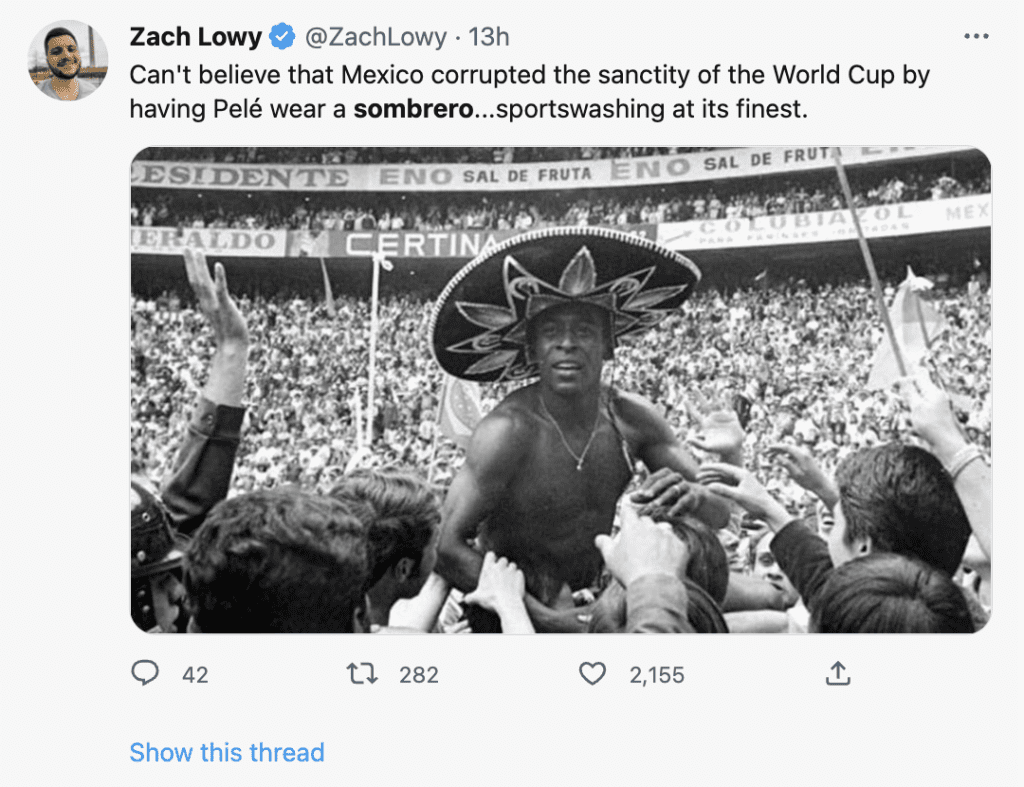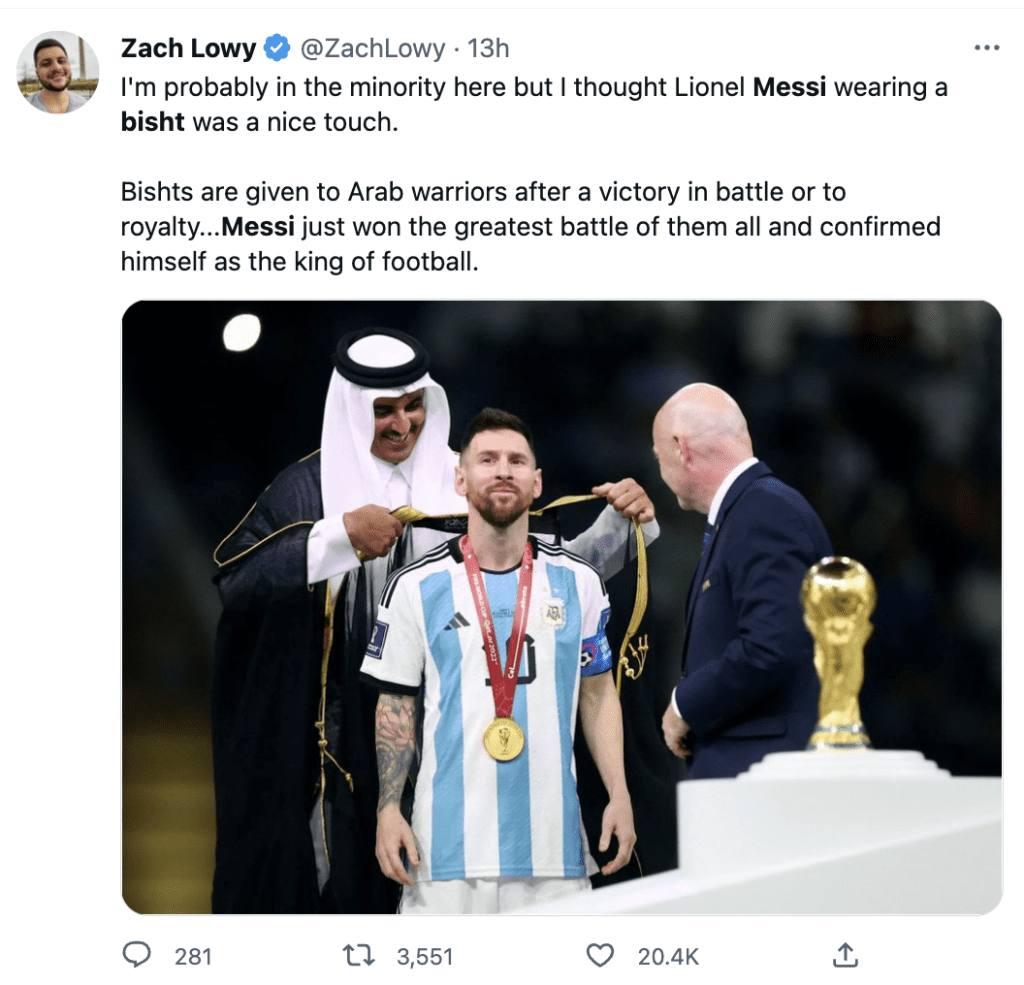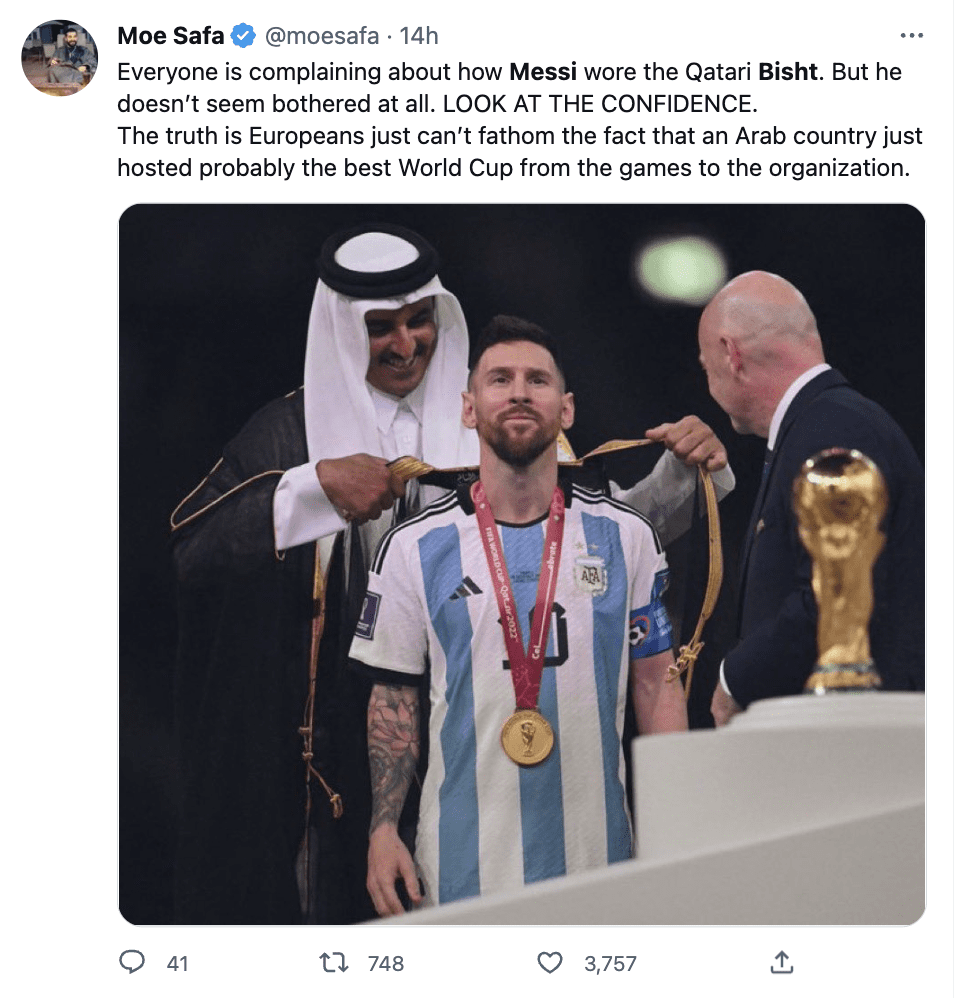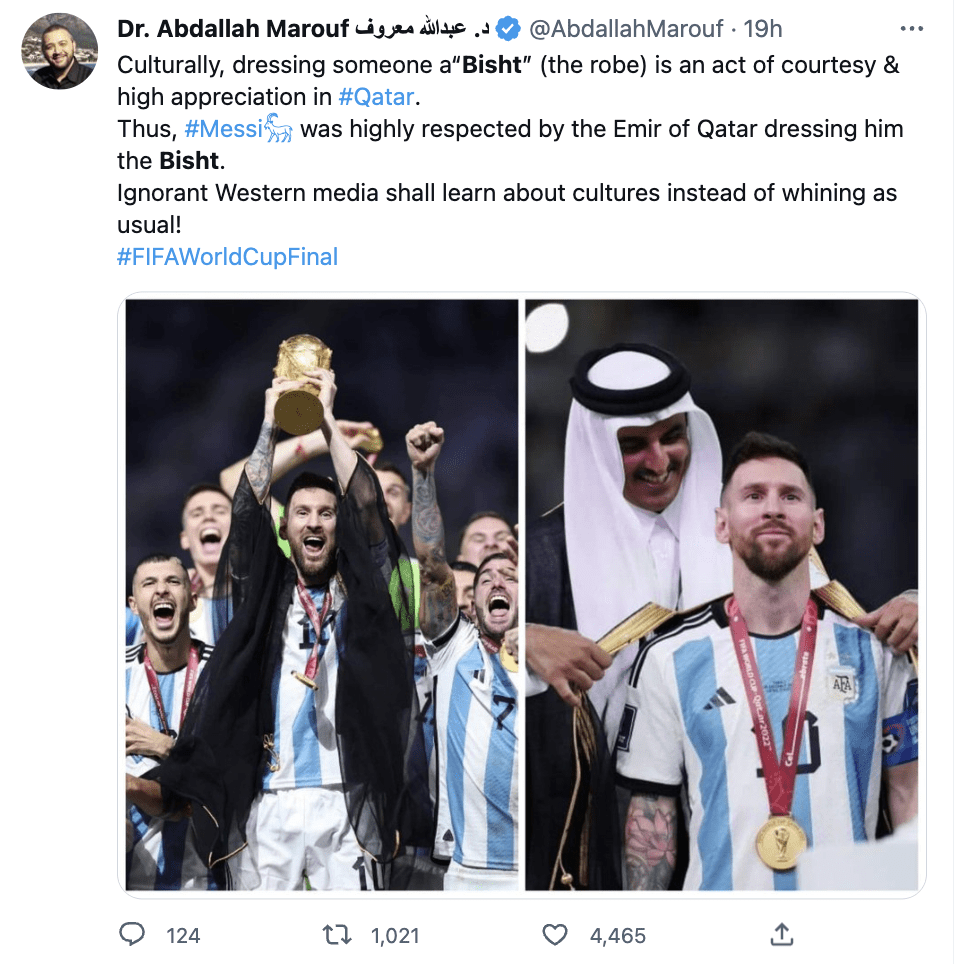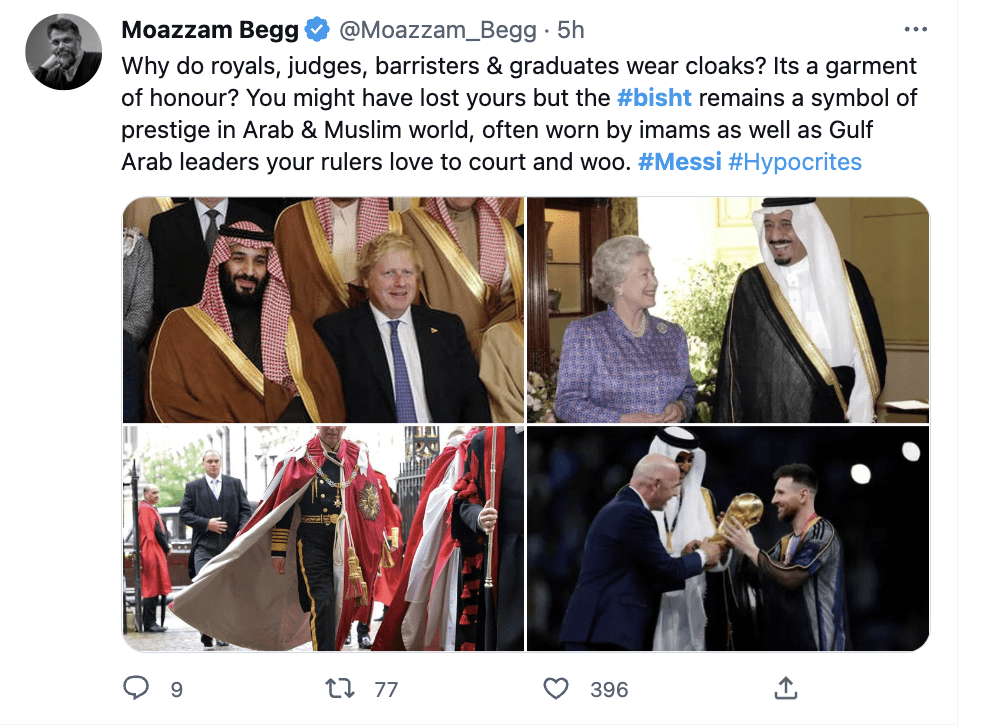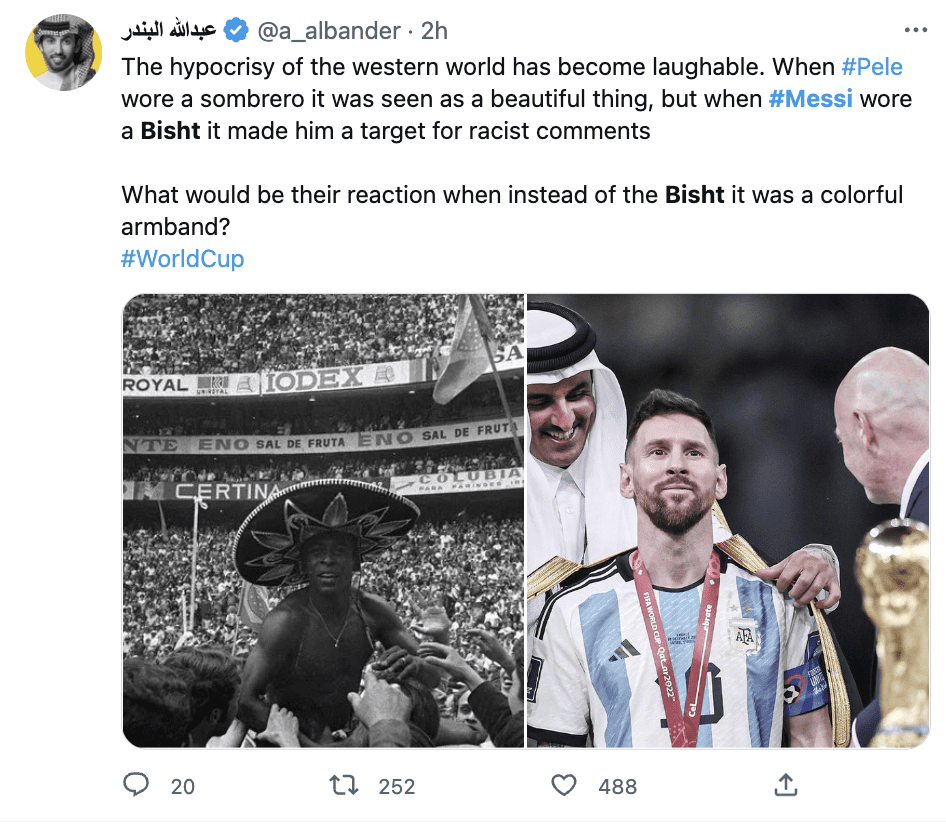 Main Image Credit: Afaseleccion (Instagram)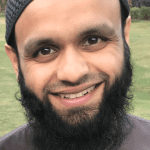 Juber Ahmed is our Digital Editor and travel enthusiast with a keen interest in Islamic history and heritage. He travels with his wife to various places around the world and writes about his experiences.
 
Juber's favourite Quote...
"The World Is a Book and Those Who Do Not Travel Read Only One Page" [Saint Augustine]