Morocco has once again shocked the world by eliminating Portugal and making it through to the semi-finals. Fans in Qatar, Morocco and around the world are taking this momentous occasion to express their extreme joy over what can only be described as a historic moment! The Morocco VS Portugal game had fans of both teams in extreme suspense as the two teams hit it off in a challenging game. As Morocco and their fans sigh in relief, Portugal packs its bags to head back home.
They knocked out Belgium! They knocked out Spain! They knocked out Portugal!
This is special! This is a proud moment for Arab nations, African nations and Muslim fans around the world! What's more, this is a new chapter in the history of Morocco!
Now that Morocco has pulled this off, fans know that African football has reached new heights. With talented players such as Hakimi, Saiss and Boufal, the game took off with a great start. Strong defence prevented Portugal from advancing towards their net and Morocco took this chance to score their first goal.
Fans were on the edge of their seats as the score remained 0-0 for a large part of the first half. However, a few minutes before halftime, Youssef En-Nesyri scored the first goal for Morocco, securing them a special spot for the semi-finals. The second half started off with a strong defence from Morocco once again, though Portugal had many chances to score their first goal.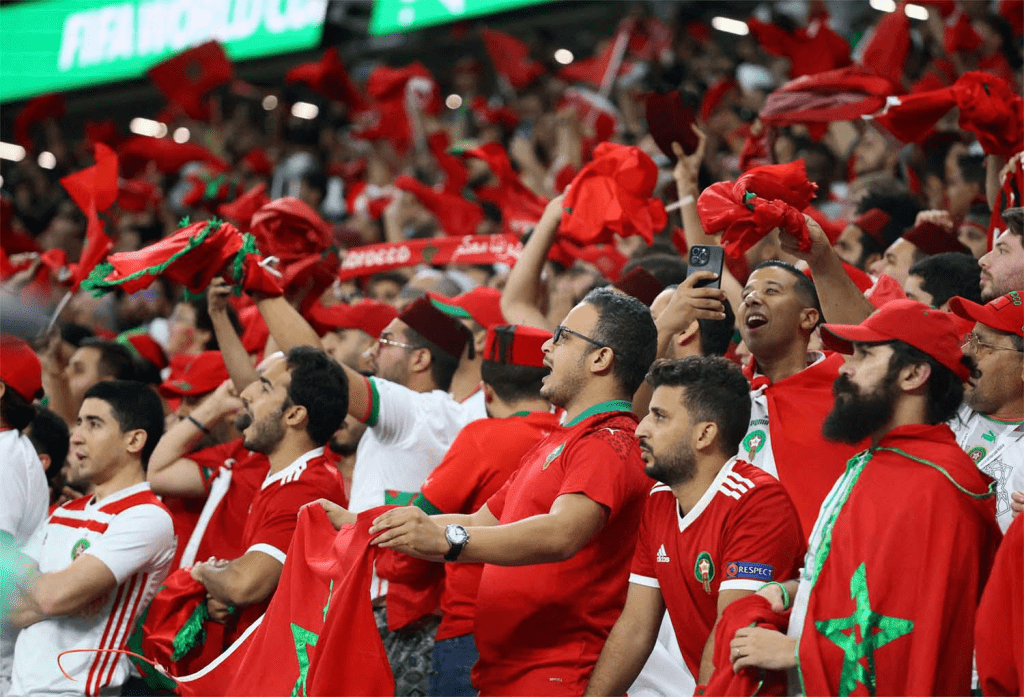 Not Just Moroccan Fans
Morocco VS Portugal was not a standard game just like the rest of them! Songwriter, Maher Zain put it perfectly when he said, "I know Morroco has a population of 38 million people, but today it has 1.5 billion Muslims rooting for it. Come on Atlas Lions, Bismillah, you can do it inshaAllah!"
From raising the Palestinian flag to prostrating after their previous wins, Moroccan players have in a rather simple yet extraordinary manner won the hearts of Muslims around the world. With over a billion Muslims watching the game today, fans from around the world cheered on and made some serious noise as Morocco scored their first goal!
A Round of Applause For Yassine Bounou
Whilst the Moroccan players performed outstandingly, their goalkeeper is the one to thank largely for their win. Whilst much of the game focused on Morocco's strong defence, Bounou should be the one in the spotlight. Bounou often made skilful saves which was one of the main reasons for Morocco's success. This isn't the first time he's put his talent to use as a goalkeeper though. In Morocco's game vs Spain, Bounou had his eye on the ball when he saved the three penalties, securing his team a spot in the quarter-finals.
As 8 minutes were added on as extra time, Ronaldo took a shot towards the net, but Bounou was quick enough to take it into his grasp. What could have brought both teams to a draw was once again prevented by Bounou's skilful goalkeeping.
What's Next Time For Morocco
This all depends on the score tonight with England facing France. Morocco will play the winning team in the semi-finals on Wednesday 14th December at 7PM (UK time).
Main Image Credit: Sporting News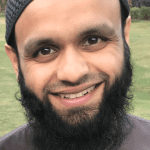 Juber Ahmed is our Digital Editor and travel enthusiast with a keen interest in Islamic history and heritage. He travels with his wife to various places around the world and writes about his experiences.
 
Juber's favourite Quote...
"The World Is a Book and Those Who Do Not Travel Read Only One Page" [Saint Augustine]