Bradford Literature Festival is one of the most popular and inspiring literary events in the country. Welcoming visitors for the ninth annual event from 23 June – 2 July, BLF 2023 will feature around 300 events across 10 days for a wide range of audiences.
Fortunate to have a lineup of brilliant poets, politicians, scientists, historians, and many other inspirational individuals, BLF 2023 is going to be huge!
It is predicted that 70,000 people will be attending over the course of the ten days. With multiple panel discussions covering topics such as gender politics, faith and climate change, there will be space for healthy dialogue and debate.
Welcoming people from around the UK and the world, CEO and Artistic Director, Syima Aslam mentions, "This year, BLF brings together an exceptional array of creative minds from around the globe, curating a programme that is eclectic, thought-provoking, and inspiring. With offerings ranging from astropolitics and Shakespeare to philosophy and technology, our diverse and expansive line-up truly has something for everyone."
She also adds, "The festival is a celebration of the human experience, inviting you to delve into the realms of literature, poetry, politics, science, history and so much more. Our 2023 edition showcases the very best of global, regional, and local artistic talent, offering engaging discussions, insightful talks, electrifying performances, never-before-seen commissions, premieres, and immersive experiences."
Distinguished guests include Sir Lenny Henry, Attorney General Keith Ellison, Mayor of London Sadiq Khan, Angela Rayner MP, Shaykh Al-Yaqoubi, Anita Rani, Sir Michael Palin, Rana Ayuub, and Adam Kay, as well as many others. All guests will be sharing their insights and expertise, delighting audiences and broadening perspectives.
An Effort To Tackle The Cost-of-Living Crisis
Aslam goes on to mention, "Now more than ever in a cost-of-living crisis, our ethical ticketing policy and free events for families demonstrate our continued dedication to our audiences. BLF was founded on the core principle there should be no financial or social barrier to experiencing cultural excellence. Inclusivity is at the heart of everything we do, and we're proud to provide a platform for marginalized voices that might otherwise go unheard."
Diversity of Events
Bradford Literature Festival has always focused on uniting people through diversity. With a range of exceptional figures coming together for 10 days, visitors are to expect something for everyone. From events focused on Islamic Geometry and calligraphy to talks about tackling the climate emergency, this superb festival is a chance for everyone to get involved!
Bring the kids along too as there will be many events taking place for them throughout the week. From Superhero Bootcamp Workshops to storytelling sessions, your kids are sure to find something that interests them.
To find out more and view the 2023 programme, click here.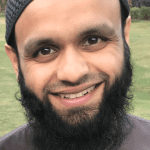 Juber Ahmed is our Digital Editor and travel enthusiast with a keen interest in Islamic history and heritage. He travels with his wife to various places around the world and writes about his experiences.
 
Juber's favourite Quote...
"The World Is a Book and Those Who Do Not Travel Read Only One Page" [Saint Augustine]