Have you thought about how you'll decorate your space for Eid 2021? If not yet, we've got great ideas for you!
Statement Lighting – Brightening up your space is a super-easy way to make your home festive.
Dazzle up your outdoors with string lights and illuminate your interiors with statement lighting. Eid lamps come in so many designs and materials. Of course, star and moon-shaped lamps are classic choices. They are a must-have for Eid decoration because they symbolize the Muslim religion.
Hang "falling stars" in your window and install a crescent moon lamp on your door or wall. You can also decorate with candles and festive bulbs.
Spread the Sweet Fragrance
Another reason why you want to decorate with candles is fragrance.
The festive spirit is not just about what we see. It's also about what we smell and hear that brings out the nostalgic feeling of Eid.
Combining scents is a skill that takes practice. Fortunately, you don't have to spare time on that. Here are some amazing combinations that will make your home festive and welcoming on Eid:
Peppermint and lemon – these scents are energizing. They set you in a mood for laughter, play, and non-stop joy.
Chocolate and vanilla – that's the kind of festive smell you'd want.
Cinnamon and apple – make you enjoy Eid treats more.
Rose and bergamot – a happiness promoting scent.
Traditional Setup
It's always fun to decorate a home with traditional items like fancy carpets and rugs. They provide warmth and divinity to your home – the essence of Ramadan and Eid.
Check out beautiful carpets online that match the theme and color of your decorations.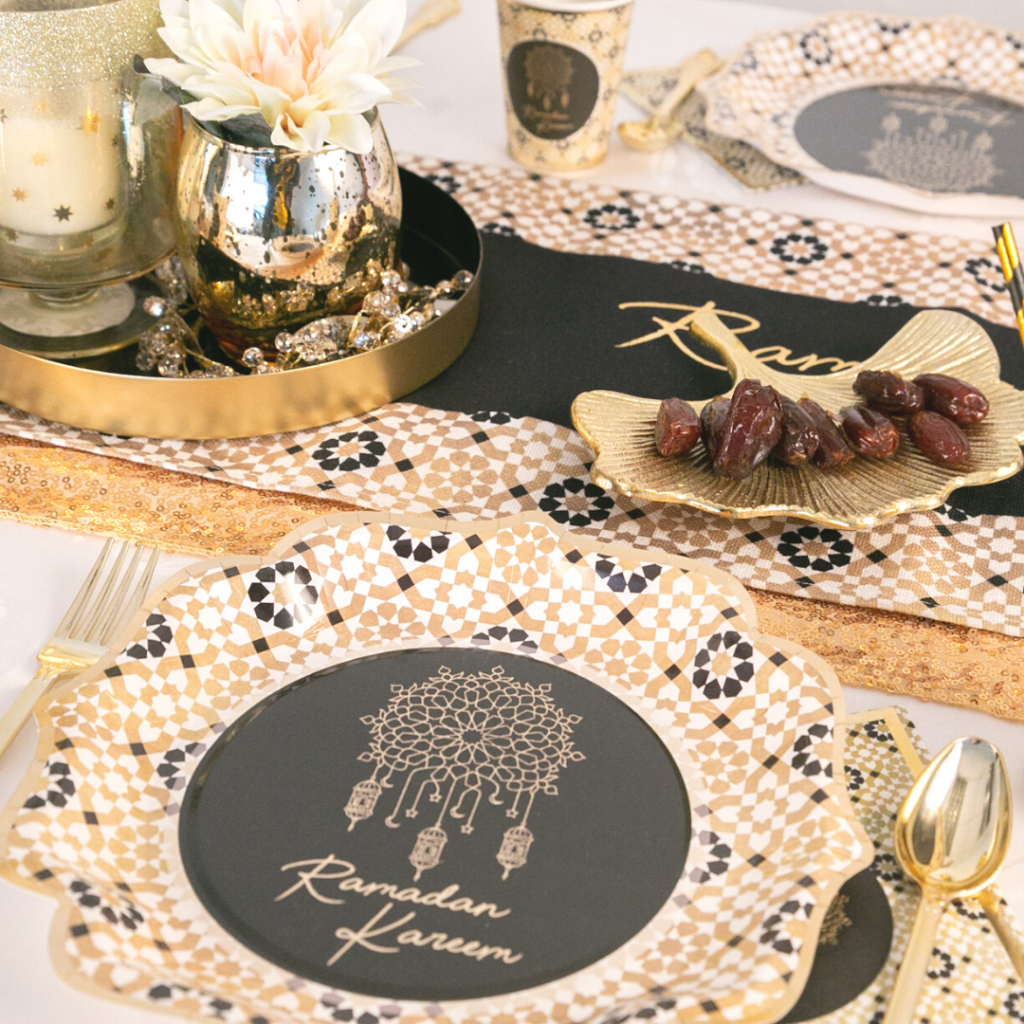 Play with Color
Splash your home with colors! Install colorful lanterns, lights, and Eid garlands on the main walls of the house. Use colorful decorative pieces for setting up the table. Make a beautiful floral arrangement. The more colorful, the livelier your home will be!
But if you're not a fan of too colorful interiors, a few colored statement pieces is the way to go.
by Leila Amber
"Leila Amber is a passionate writer, home decor, and design enthusiast currently working for Carpet Centre. She has a keen interest in the content that inspires her to dig deeper into the practice and create helpful design and decor guides."

Leila Amber is a Design Trendsetter at Carpet Centre and a passionate writer, home decor, and design enthusiast. She has a keen interest in the content that inspires her to dig deeper into the practice and create helpful design and decor guides