Modanisa bringing the world of modest fashion to London this weekend
Modanisa Istanbul Modest Fashion Week officially opened its doors on Saturday, 20 April, to showcase an array of home-grown and international talent. Ten shows took place on the first day, held at the Zorlu Centre in the heart of the city.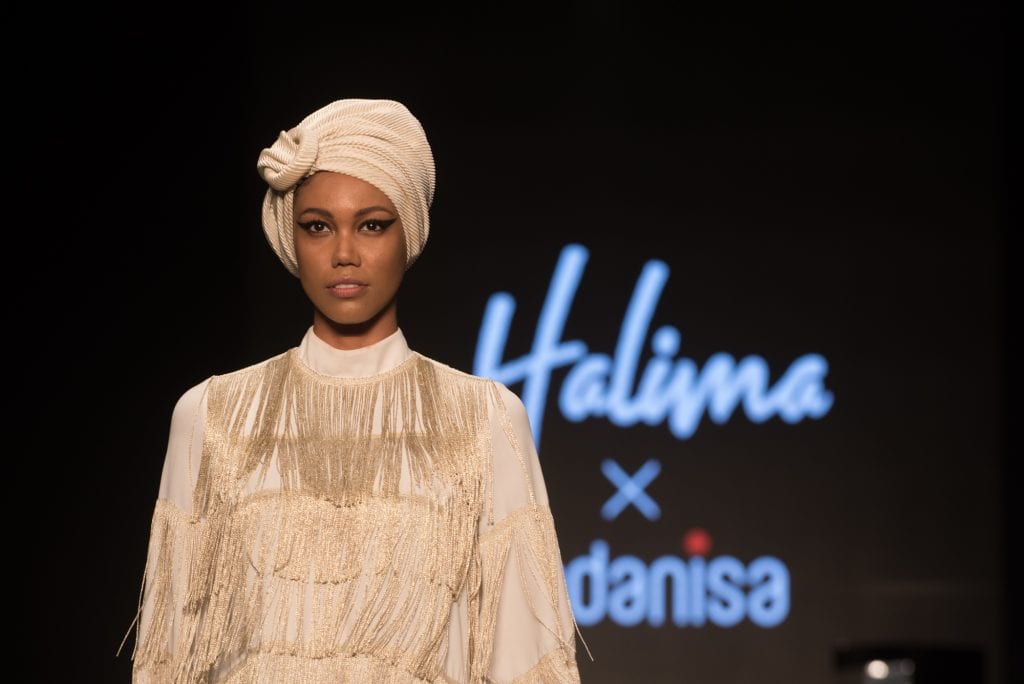 Turkey's Refka kicked off proceedings with an ultra-feminine Ramadan collection. Scalloped sleeves, sequined separates in silver and black, light layering with belted coats, and tone-on-tone prints are the mainstay of the label's latest look.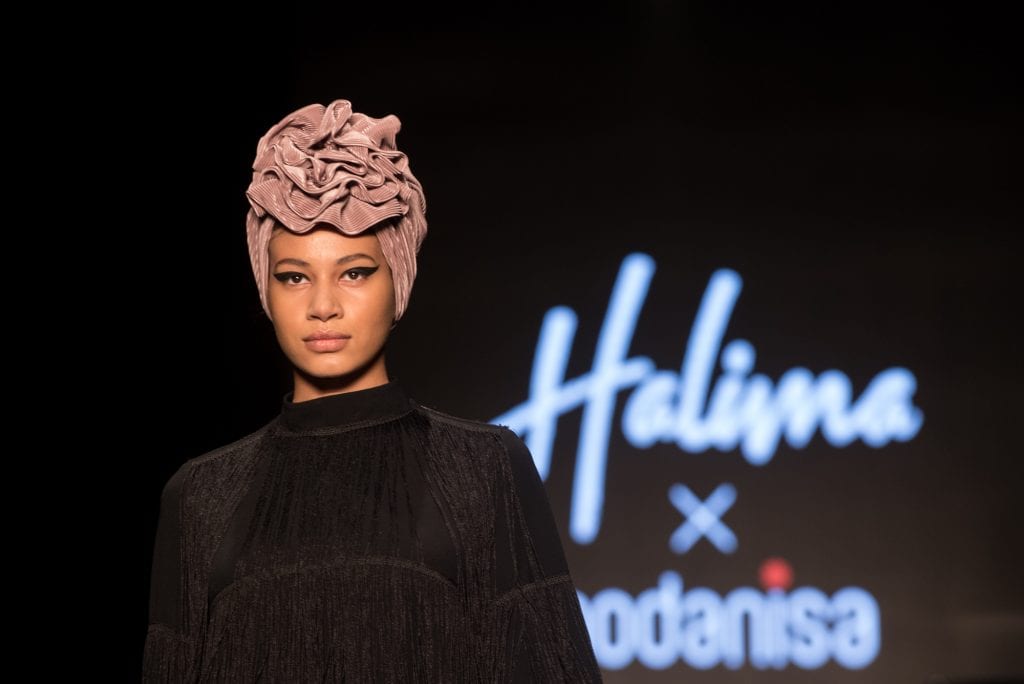 Next on the runway was Halima Aden's early-awaited fashion debut of ready-to-go turbans and shawls. The supermodel has teamed up with the world's leading modest fashion e-tailer Modanisa for her first foray into design, opting for warm colours in a trans-seasonal collection of headwear that veers from the demure to the audacious.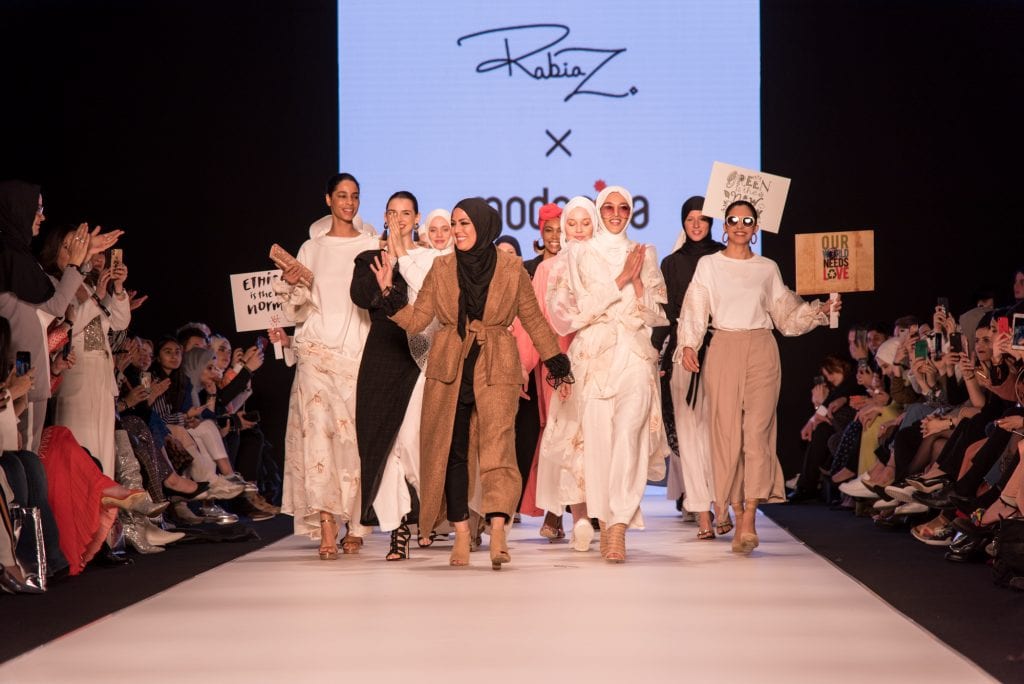 There was a standing ovation for the 'First Lady of Modest Fashion' Rabia Z. After an absence of seven years from the runway on parenting duties, the Afghan-Emirati designer made a powerful statement with this exclusive capsule collection that takes every-day basics like the t-shirt dress and applied razor sharp, couture-style cuts. Her models also turned activist, carrying placards bearing messages like "Green Vibes Only", "Ethical Is the New Normal", and "Our World Needs Love".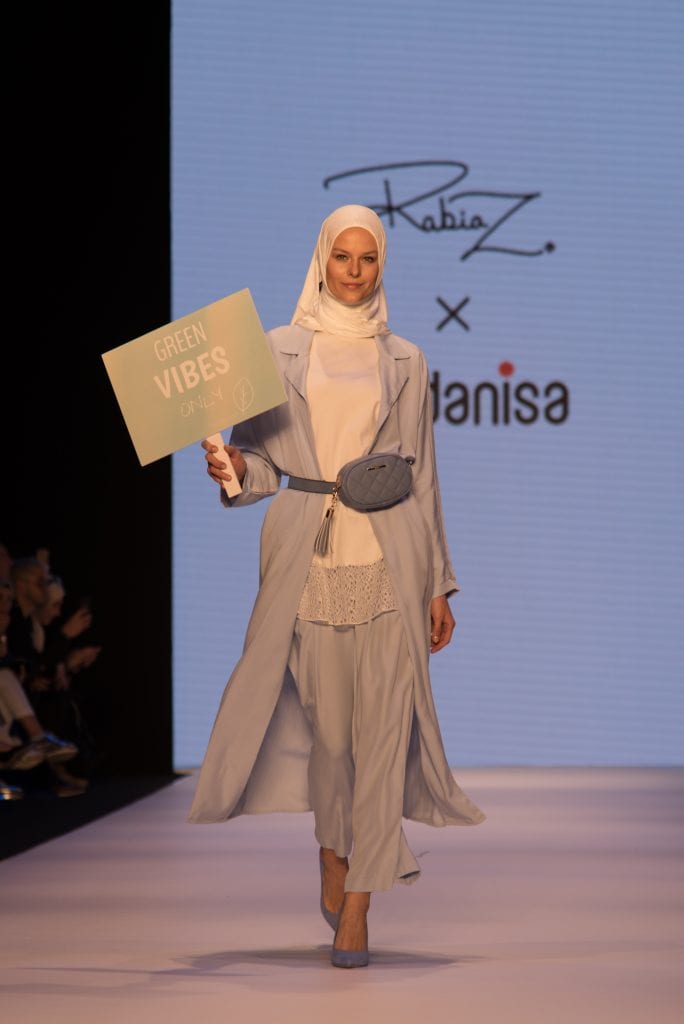 Nihan Peker is best known for dressing Turkey's A-list. On Saturday night, the Milan-trained designer stepped in the world of modest fashion for the first time, presenting a stunning collection for the modern sophisticate. From staple pieces in wearable hues of white, blue accents and soft oyster, to unexpected elements of bold pinks, lemon yellows and fiery oranges, Peker offers the perfect palette for spring/summer.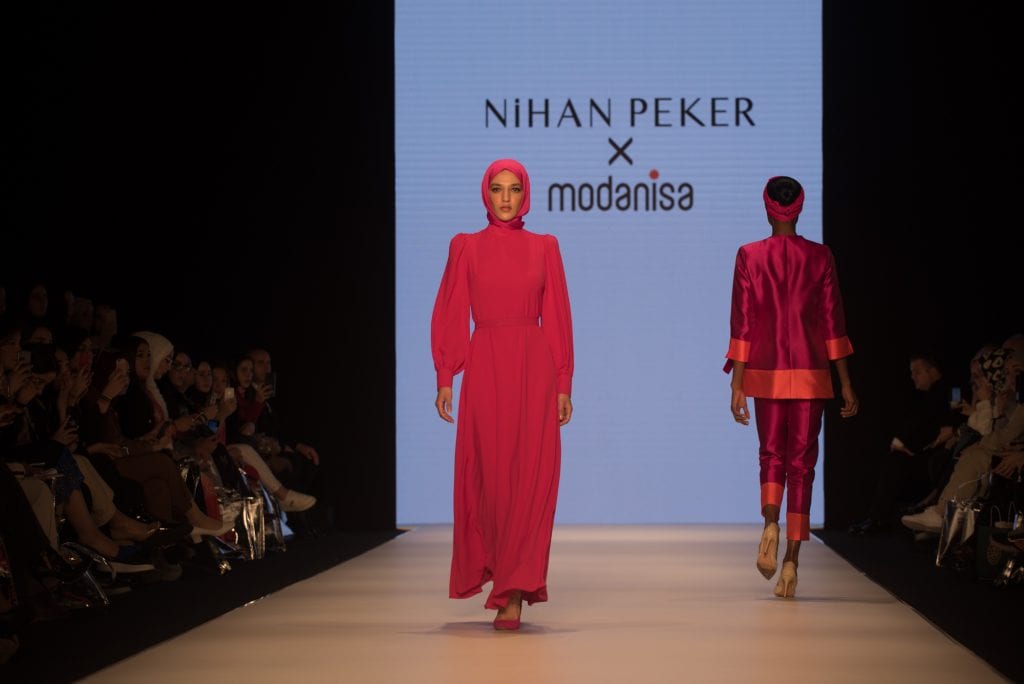 Among other highlights from the first day was the striking collection of designer swimwear from Mayovera of Turkey. Alongside vibrant block colours, are mosaic-style print work and classic stripes.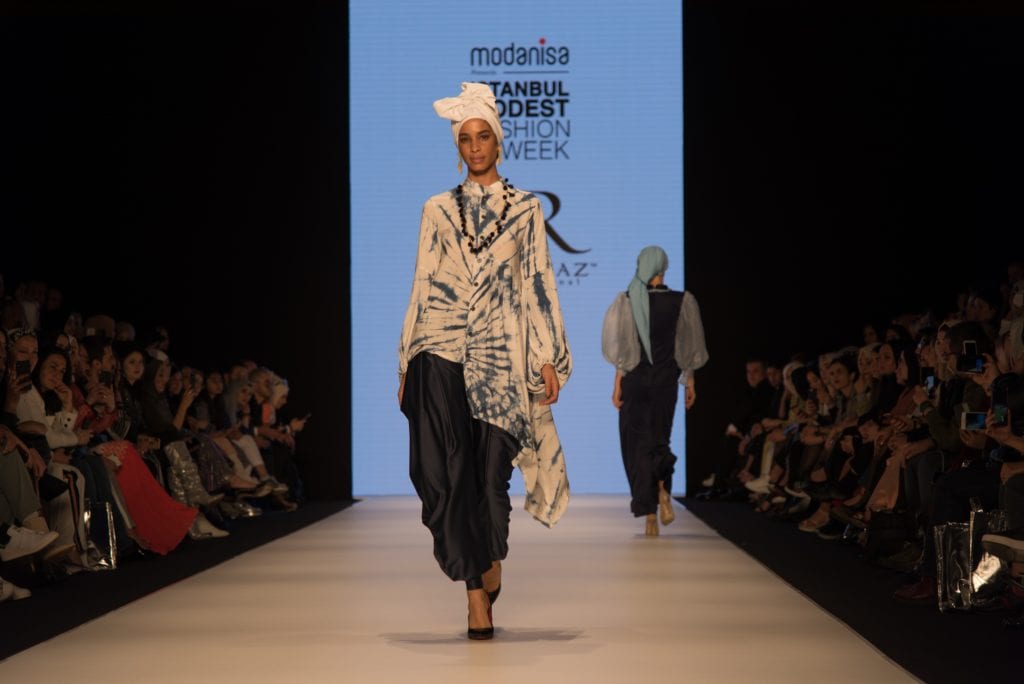 Malaysia's Ummi Riaz presented fun-loving, yet sculpted ensembles with deconstructed silhouettes and experimental tie dye featuring throughout her contemporary look.