Millions of Pilgrims in white Ihram's (robes), spent the night in an encampment around the mount where Islam believes that Allah (S.A.W) tested Abraham's faith, by commanding him to sacrifice his son Ismail and where the Prophet Mohammed (PBUH) gave his last sermon.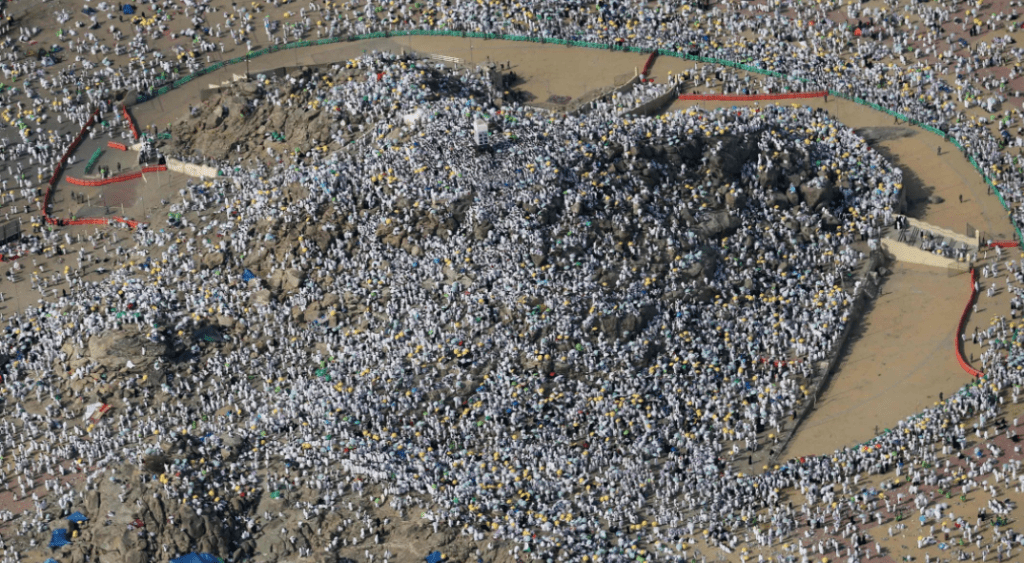 Other worshippers who had been praying in the nearby Mina area ascended in buses or on foot from before dawn as security forces directed traffic and helicopters hovered overhead.
Temperatures were approaching 40°C mid-day, whilst muslims flocked to the mount.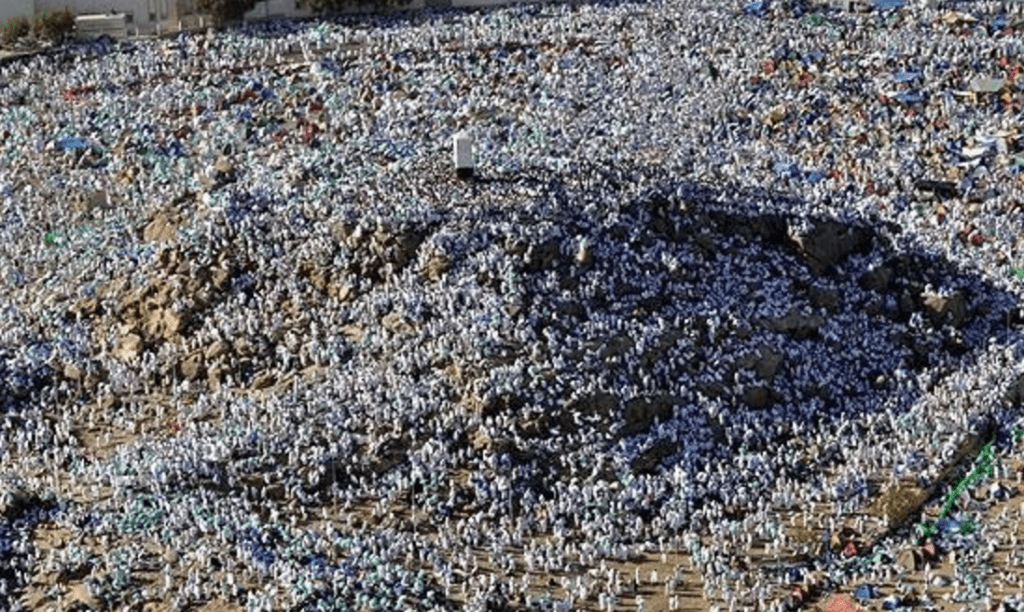 Men and women from nearly every country in the world gathered side by side, some crying on their neighbour's shoulder, whilst many passionately prayed for forgiveness of their sins.