Dubai truly is a city of the future! Once a desert outpost, the city has fast transformed into an ultra-modern city that also happens to be a hotspot for tourists looking for sun, sea and sand!
With the world's tallest building, driverless cars, and the world's biggest mall, Dubai is constantly pushing the boundaries with its innovative projects.
This time, the city has plans to introduce the world's first 3D-printed mosque. Plans were released by Dubai's Islamic Affairs and Charitable Activities for a 2,000-square-metre mosque which will accommodate 600 worshippers at one time.
With the project set to begin in October of this year, three specialists will be in charge of printing using a range of materials. Whilst the 3D printing will be complete in four months, other works such as interior fittings will push the estimated completion date to 2025.
This is not new for Dubai though. According to The National News, the Vice President and Ruler of Dubai, Sheikh Mohammad bin Rashid 'issued a decree to regulate the use of 3D printing in the construction industry in Dubai, to promote the emirate as a regional and global centre for the technology'.
In a report by Time Out, IACAD director-general Hamad Al Shaibani spoke about the exciting idea. "Building the first mosque in the world to be built with 3D printing technology is a distinguished project in the world built with this feature, and this work is a translation on the ground of the vision of His Highness Sheikh Mohammed," he said.
By building a 3D mosque, Dubai hopes to reduce any wastage of material and make a place of worship that is friendly to the environment. With a vision to become more sustainable in the future, the city, as well as the country as a whole, is leading the way in futuristic eco projects.
Upcoming Projects in UAE
Dubai is continuously planning to progress as a city and there's no denying that it has the funds to do so. From the world's largest urban tech district to the world's largest single-site solar park, the country has huge plans to show off its many meticulous plans.
What's more, just like Saudi Arabia, UAE has its very own vision, with much of it focused on the environment and sustainability. The Environment Vision 2030 for example has been set up to preserve the natural heritage of Abu Dhabi. The Abu Dhabi Transportation Mobility Management Strategy (TMM) is just another vision. Aiming to challenge and change how transport is used across the country, there are plans to introduce sustainable modes of transport and reduce congestion by implementing a more efficient public transport network.
Main Image Credit: JT Partners & emaratalyoum.com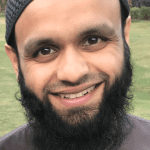 Juber Ahmed is our Digital Editor and travel enthusiast with a keen interest in Islamic history and heritage. He travels with his wife to various places around the world and writes about his experiences.
 
Juber's favourite Quote...
"The World Is a Book and Those Who Do Not Travel Read Only One Page" [Saint Augustine]