The world-renowned cleric and patron of Darul Uloom Karachi, Mufti Rafi Usmani, passed away on Friday 18 November. Aged 86, he was the eldest son of Mufti Shafi Usmani and the brother of the accomplished scholar, Mufti Taqi Usmani. 
Known for his scholastic efforts and deep understanding of the Quran and Hadith, Mufti Rafi Usmani was known for his many publications. Born in the Indian town of Deoband, Mufti Rafi went on to graduate from Darul Uloom Deoband.
Condolences Pour In
Former Prime Minister of Pakistan, Imran Khan sent his condolences and prayers for Mufti Rafi and his family. In a tweet he mentioned, 'Saddened to learn of the passing of prominent religious scholar Aalim e Deen Mufti Rafi Usmani (principal of Darul Uloom Karachi & elder brother of Mufti Taqi Usmani), who will be remembered for his invaluable scholarship. My prayers & condolences go to the family.'
Shaykh Suleiman Moola of South Africa also tweeted his condolences upon hearing the news. 'The Muslim world mourns the demise of the legendary scholar, Mufti Rafi Usmani RA. May Allāh Ta'ālā grant him a lofty abode in Jannatul Firdos.'
The Mufti had many students in the UK who were deeply saddened by the devastating news. One of his students, Mufti Muhammad Ibn Adam al-Kawthari expressed his sadness upon receiving the news. "Really sad news. My respected teacher, Shaykh Mufti Muhammad Rafi' Usmani (elder brother of Mufti Taqi Usmani) has just passed away. Have no words to describe the sadness. Please pray for him and the family & all connected to Dar al-Ulum Karachi.'
Dr Yusuf Shabbir, author of Islamic Portal also expressed his condolences and further spoke about Mufti Rafi's efforts in teaching and learning. 'Extremely saddened to learn of the demise of Mufti Muhammad Rafi Usmani Sahib, Principal of Darul Uloom Karachi who spent his life in the service of Deen & making Darul Uloom a global centre of excellence. May Allah grant Sabr Jamil to our Mufti Muhammad Taqi Usmani & the family.'
Reality of Death
Many more took to social media to express their grief and sadness upon hearing the news. Losing scholars is undoubtedly a sign of the end of times and one which causes distress amongst the Muslim nation. In times such as these, it allows Muslims to unite and remind one another that death is a certainty. 
We pray that Allah forgives Mufti Rafi and elevates his ranks in the hereafter. We also ask that Allah provides comfort for his family and makes his teachings a source of ongoing reward for him. 
The funeral of Mufti Rafi Usmani is due to take place within the complex of Darul Uloom Karachi.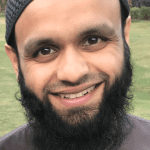 Juber Ahmed is our Digital Editor and travel enthusiast with a keen interest in Islamic history and heritage. He travels with his wife to various places around the world and writes about his experiences.
 
Juber's favourite Quote...
"The World Is a Book and Those Who Do Not Travel Read Only One Page" [Saint Augustine]