In recent years, there has an exponential growth in Muslim travellers. In 2022 alone, 110 million Muslim international visitors were accounting for 12% of all international arrivals. With this number only predicted to increase to 140 million in 2023, Muslim travellers are constantly seeking inspiration for their next getaway.
Whilst some destinations such as Turkiye, UAE and Malaysia are obvious and common choices for many Muslim travellers, some of us just want something a little different. If you're looking for inspiration for your next trip and want to visit some of the most underrated Muslim-friendly destinations, look no further as we outline ten of the best destinations for your next trip.
Bosnia & Herzegovina
Bosnia may not be a country that immediately comes to mind when we mention halal travel. In fact, Bosnia is sadly not even on many of our radars, as it's not perceived as a common destination for many tourists around the world. The reality is a lot different though. Bosnia is super rich when it comes to Islamic history and heritage as it possesses five centuries of Ottoman history. What's more, with over half of the population being Muslim, finding Halal food is not difficult at all. The best part is that Muslims will never struggle to find a place to pray as Bosnia stands proud with mosques scattered throughout.
North Macedonia
Once ruled by King Alexander the Great, along with the Ottoman Empire, Macedonia boasts a rich heritage and history. Although landlocked by five other countries, Macedonia still provides beaches and a coastal setting. Thanks to Lake Ohrid, visitors can enjoy boat rides and swimming, or you can visit the beautiful landmarks around Ohrid City. With great transport links, you can head over to the capital Skopje for a city break and visit the statue of Alexander the Great, or take a trip to Tetovo to visit the beautiful Sarena Mosque – also known as the decorated Mosque. Halal food is widely available and the country also has a sizeable friendly Muslim population who are always willing to help.
South Africa
Perched on the tip of the African continent, Cape Town is a city that offers a wonderful blend of cultures, religions and cuisines. For Muslim travellers, Cape Town is not only great because of its halal-friendly hotels, halal food and many mosques but it's also one of the most fascinating places in the world when it comes to Islamic history and heritage. To learn more about the Islamic History and Heritage of South Africa, a visit to the Bo Kaap neighbourhood is a must, as it is home to the first masjid that was established in South Africa.
Malta
There are so many reasons to visit Malta as a Muslim traveller. With the Islamic history on the islands stretching back to 870 CE, remnants and traces of Islamic history are visible throughout. What's more, Malta is home to quite a few halal eateries. Most of them are concentrated in and around Gzira, St Julian's and Valetta which is the capital of Malta. A few others can also be found in St George's Bay. The old town of Mdina is the perfect place to get lost and explore the heritage of Islam in Malta. With the walls overlooking you as a protector, and the many stunning examples of splendid architecture, this was once the capital of the island.
Southeast Turkey
When we think of Turkey, our minds usually wander about places such as Istanbul, Antalya and Cappadocia. But there's still so much of Turkey that remains unexplored until this very day. The Southeastern region of Turkey – with all its history, places of significance and delicious food – remains unexplored despite possessing so much in the way of tourism. With cities such as Gaziantep, Sanliurfa and Mardin, Southeast Turkey deserves more attention than it already gets. Sanliurfa is a must-visit. Referred to as the City of Prophets, Sanliurfa is supposedly home to several landmarks which are related to several prophets.
Fiji
It may take a while to get to Fiji but it's all worth it when you lay your eyes upon the pristine beaches and swaying palm trees. With over 300 islands ready to explore, this South Pacific archipelago has its way of capturing your heart. Muslim travellers will be glad to know that towns like Suva have many mosques, several halal eateries and a sizeable Muslim population. With many hotels serving halal food and alcohol-free rooms, Fiji is one of the most Muslim-friendly destinations in the South Pacific.
Uzbekistan
While Uzbekistan may not be a popular holiday destination, the country is fast becoming a choice for many thanks to its attractive Silk Road cities. Bring up the topic of the Silk Road and we immediately think of large markets, imposing minarets, and camels carrying products ready to be sold. The country is filled with amazing food, unique history, hospitable people, and of course, the coolest metro system you will ever see! Famous amongst locals and tourists, plov seems like the popular option with a big plate costing only £2.00! Add to that the kind and welcoming people, and you've got yourself one of the friendliest, cheapest, most beautiful and most historic countries in the world!
Oman
If you're looking for a more slow-paced country in the Middle East which lacks all the superfluous skyscrapers prevent throughout the region, Oman is the place to be. With stunning scenery surrounding the cities and golden beaches hidden from the tourist trail, Oman continues to fascinate its visitors. Be sure to visit the capital Muscat, where you'll find majestic mosques, bustling markets and mouthwatering seafood dishes. We recommend Mashuai which is a tasty grilled kingfish that is served with a special lemon sauce.
Zanzibar Tanzania
Mostly known for its white sandy beaches and crystal clear waters, Zanzibar is hardly known for its Islamic history and heritage. Described as a haven for Muslim travellers, the Tanzanian island by the Indian Ocean was once under the control of the Sultanate of Oman in 1698. Thanks to the constant trade between the Middle East, Africa and India, Zanzibar is mostly populated by the ethnic Swahili people, Arabs, Bantu as well as some Indians – all of whom are Muslims. Finding Halal food and mosques for that reason is not difficult to find, though we do recommend sampling the scrumptious seafood. Be sure to visit the Malindi Mosque which is the oldest mosque in the city possibly dating back to the 17th century.
Barbados
Barbados is fast becoming a popular choice for many seeking a Halal Tourism experience. The adventurous and young Muslim generation is now seeking a more meaningful experience, which means destinations such as Barbados are becoming an extremely popular choice. Known as the quintessential Caribbean destination, Barbados has all that it needs to accommodate Muslim travellers. With a vast history of Muslim presence on the island, Barbados is home to established mosques, Islamic institutions and a thriving Muslim community mainly concentrated in and around the capital city, Bridgetown. The tropical island also has some of the best halal food you'll find in the Caribbean, but be sure to try the mouthwatering street food such as Mahi Mahi, swordfish and Marlin.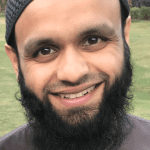 Juber Ahmed is our Digital Editor and travel enthusiast with a keen interest in Islamic history and heritage. He travels with his wife to various places around the world and writes about his experiences.
 
Juber's favourite Quote...
"The World Is a Book and Those Who Do Not Travel Read Only One Page" [Saint Augustine]