Perched on the tip of the African continent, Cape Town is a city that offers a wonderful blend of cultures, religions and cuisines. With the magnificent Table Mountain looming over the breathtaking city, there really is no place like it! But it's not just about the city and gorgeous mountainous surroundings! Visitors will be glad to know that Cape Town is also home to some of the most pristine beaches, which are perfect for surfing, kayaking and swimming. 
If you're planning on visiting Cape Town and you need some help with planning, you've come to the right place. In this guide, we break it down for you by covering how to get there, transportation, currency, halal food, places for prayers, and where you should stay. We'll also be giving you the low down on what to do and places to visit.
Cape Town Islamic History and Heritage
For Muslim travellers, Cape Town is not only great because of its halal-friendly hotels, halal food and many mosques but it's also one of the most fascinating places in the world when it comes to Islamic history and heritage. 
The historical narrative of Muslims and Islam stretches back as far as the late 17th century when Muslims from the Far East were brought over to the Cape Region as exiled prisoners for resisting the Dutch colony. These Muslims were no ordinary Muslims. The early Muslims that arrived in the Cape region of South Africa were not only noblemen but they were also considered extremely knowledgable, with many of them hailing from a royal lineage.
Muslims of the Cape region are always indebted to their founding fathers of Islam in South Africa, and thanks to their efforts, there are now over 150 mosques in the Cape region alone! It was only through the many hardships these founding fathers endured and the many nights they awakened for Tahajjud and Quran recitation, that Islam spread exponentially and remains firm to this day.
Getting In
Getting to Cape Town from the UK is simple. There are flights from most UK airports flying directly and indirectly to O.R. Tambo International Airport in Johannesburg (11-16 hours), from where you can take a domestic flight to Cape Town which takes a little under two hours. Prices range between £600-£800 for a return flight. Cape Town airport is around 20 KM from the city centre with great transport links.
Visa
If you're visiting South Africa for tourism or business purposes for a period of up to 90 days, you don't need a visa as a British citizen.
Getting Around
You could choose the simple option and rent a car. This way, you have the freedom and flexibility to visit as many places as you like. This is one of the best ways to explore the city as you can drive to some of the more off-the-beaten-path areas in and around the region. Just be sure to tip any car guards R5 for watching your vehicle. 
You could also use Uber which works great in the city. The other option is to take the MyCiTi buses which is a great option for travelling around the city centre and Atlantic suburbs. Be sure to buy a myconnect card from the station kiosks to get around using these buses. Remember, you can take the MyCiTi bus from the airport to the city centre too. 
There are minibuses available, but they can be slightly overcrowded which is why we do not recommend them.
Where To Stay
If you want to stay right in the middle of it all, we recommend the City Bowl neighbourhood. Although the accommodation is expensive here, there are many restaurants here as well as a lot of options in terms of transportation.
Bo Kaap is another excellent area if you're interested in staying within a historic neighbourhood. Here you'll be near the first mosque of South Africa and the many bright historic houses belonging to the descendants of the Cape Malays exiled here as prisoners as far back as the mid-17th century. 
If you prefer a more coastal setting, Sea Point is your best bet. You could also stay in Clifton or Camps Bay if you want accommodation overlooking the Atlantic Ocean. There are other great coastal options such as Hout Bay, Muizenberg and Kalk Bay.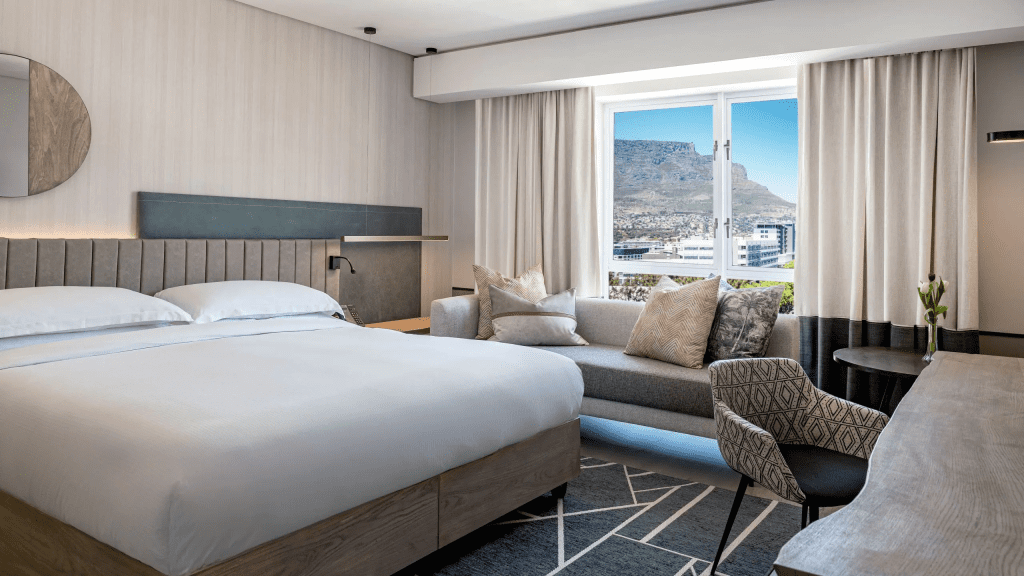 We recommend the Hyatt Regency Hotel which is located in the Bo Kaap area. The hotel offers a prayer room for guests as well as a fully Halal restaurant. Each room is equipped with a prayer direction marked on the room ceiling.
What To See and Do
There's so much to do in Cape Town, but it does depend on the season you visit. Cape Town usually gets its summer throughout the winter months we experience in the UK, so do keep that in mind.
We highly recommend the Cable Cars that descend and ascend to and from Table Mountain. Taking you 1000 meters above sea level, the cable cars offer you the chance to bask in some remarkable views of Cape Town and the surrounding landscapes. 
If you prefer to see it all, consider taking the City Sightseeing bus which will take you to all of the major tourist sites and so much more. You can hop on and hop off whenever you like and the bus will also take you on a sunset cruise should you choose to purchase the two-day or three-day ticket.
Hiking is another great activity here in Cape Town. There are dozens of routes to choose from scattered throughout the city within Table Mountain National Park. 
Be sure to climb or drive to the top of Signal Hill for some outstanding views of the sunset.
If you're wanting to learn more about the Islamic History and Heritage of South Africa, be sure to visit the Bo Kaap neighbourhood which is home to the first masjid that was established in South Africa. 
To learn more about the apartheid history, consider taking a trip to Robben Island where you can visit the prison where Nelson Mandela was imprisoned.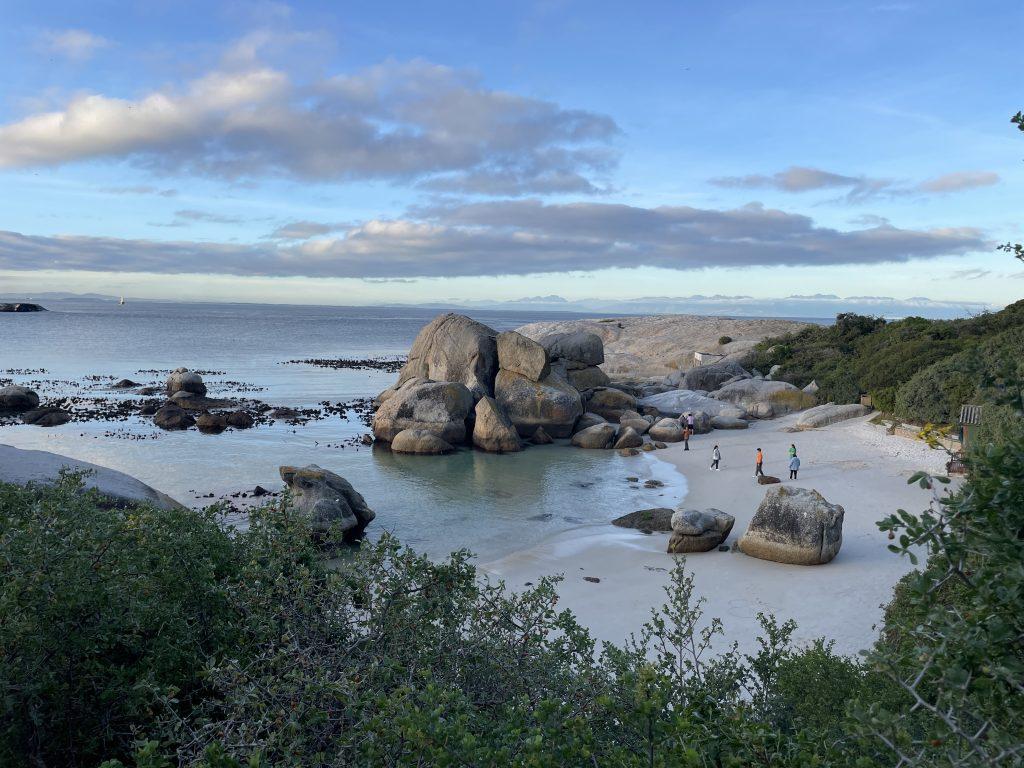 For a relaxing day by the beach, we recommend visiting Hout Bay. Here you can admire the mountainous views, lay by the beach and try some of the tastiest Hake and Chips at Fish on the Rocks. If you want to see the famous penguins of the Cape Region, make your way to Boulders Beach. A sandy stretch of shoreline, it's great for walking and admiring the many wild African penguins! Be prepared though as there are hundreds of them!
If you happen to visit during the winter months of May, June, July and August, you may experience some rainfall. If that does happen, you can visit the many great museums in the city to learn more about the history and heritage of South Africa.
Halal Food
Fortunately, Muslim travellers will be glad to know that Cape Town is one of the most halal-friendly cities in the world. With a rigorous halal certification process in place, there are plenty of eateries to choose from. Whether you'd like a simple coffee, a mouthwatering dinner, or a cheeky dessert, Cape Town has it all!
We recommend The Butcher's Wife. Whilst they do have a diverse menu, we highly suggest trying the rump steak which is drenched with their house dressing and comes with an Aglio Focaccia.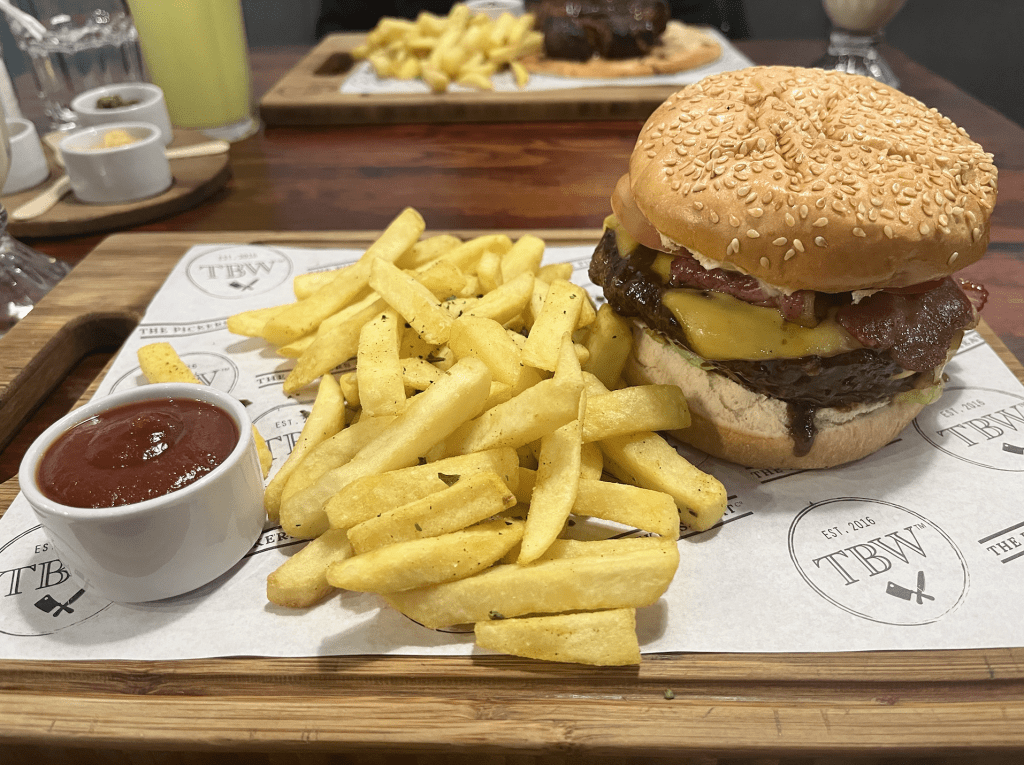 If you'd like to sample the best Cape Town has to offer when it comes to seafood, head over to Fish on the Rocks. Here you can try Hake and Chips which is caught from the ocean, battered, fried and served right into your hands.
For dessert, head over to Moro Gelato, which is only the best ice cream you'll ever taste. If you're a coffee drinker, try the Afogato which consists of two shots of espresso and a scoop of ice cream in a glass jar.
To get a taste of authentic Cape Malay food and to experience the perfect blend of cuisines, head over to Biesmillah Restaurant located in the Bo Kaap neighbourhood. We suggest trying the Denning Vleis which is their most popular Malay dish. It consists of lamb chops in a sweet-sour brown onion tamarind sauce and is served with rice and side mash.
For the perfect cup of coffee, head over to Mugg and Bean. Sourcing over 90% of its ingredients from local farming communities, this is the best place to try coffee with an authentic South African taste. But it's not just the coffee they serve. From cakes to muffins and tarts to cookies, all their baked goods are freshly baked every day.
For a full list of halal places to eat, click here or here.
Mosques
Cape Town is home to over 150 mosques, which makes it the ideal destination for Muslim travellers. Many of these mosques have facilities for women, which is great if you need to stop and make your prayers whilst you're out for the day.
We highly recommend visiting the Auwal Mosque which we've mentioned a few times in this article. The Auwal Mosque was established in 1794 and stands as the first established mosque in South Africa. Inside, you'll also find a handwritten copy of the Quran from the late 18th century. Written by Tuan Guru during his time in prison, this is one of the only copies of the Quran that was handwritten entirely off by heart.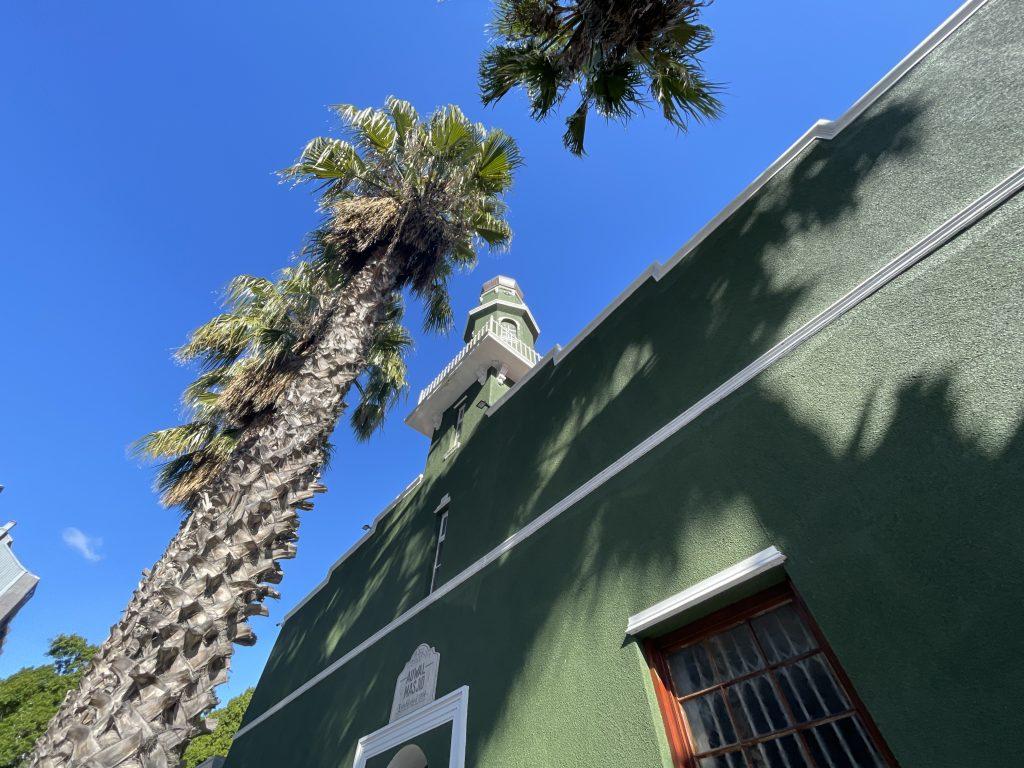 The Habibia Soofie Saheb Masjid is also another great example of stunning architecture. With its striking minarets, the mosque stands out thanks to its green and white central dome.
Whilst there are new developments such as Masjid Furqaan and Masjid Quds, Cape Town is better known for its historic mosques such as Mosque Shafee, Coowatul Mosque and Palm Tree Mosque – all of which date back 200 years or more! 
Currency
The currency used in South Africa is the South African Rand also known as 'Rand'. Money can easily be exchanged before or upon arrival. Cash machines are also widely available, accepting most debit/credit cards. Most places accept contactless payments, which means you can go a few days without the need for cash.
Weather
Just like Argentina, Australia and New Zealand, South Africa gets its winter while we Brits experience our summer! Throughout the months of June, July, August and September, visitors will find that temperatures rarely exceed more than 17 – 18 degrees. It's the perfect temperature for hiking to the top of Table Mountain which is one of the seven natural wonders of the world.
If you want to experience a warmer trip, we recommend visiting Cape Town from November – February. The sun shines all day long and it also sets pretty late, which means long and warm days. 
Main Image Credit: Marlin Clark [Unsplash]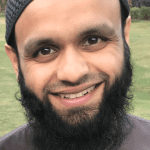 Juber Ahmed is our Digital Editor and travel enthusiast with a keen interest in Islamic history and heritage. He travels with his wife to various places around the world and writes about his experiences.
 
Juber's favourite Quote...
"The World Is a Book and Those Who Do Not Travel Read Only One Page" [Saint Augustine]