Muslims in the UK are currently going through a tough time with the constant rise in prices of food, energy and fuel. This is why, Hellmann's has stepped up in this concerning time to offer Muslim and non-Muslim families free Iftar meals which will go a long way in providing meals for a substantial amount of time. By partnering up with the UK charity Human Appeal, Hellmann's will be distributing FREE 'Iftar for All' food parcels for those affected the most by the rise of costs this Ramadhan. 
Free food parcels will be distributed throughout cities such as London, Manchester and Birmingham, and will be available throughout the entire month of Ramadhan.
According to new research by 3Gem Research and Insights, it's estimated that 65% of people are worried about the rise in food costs this Ramadhan and over 78% of this amount state that Ramadhan is a time when expenditures go up. For this reason, this year's Ramadhan will be an exceptionally difficult time, especially for those on benefits or for those with children.
Rachel Chambers, Hellmann's Brand Manager, says: "We're proud to be working with the Human Appeal to support those in need on the occasion of Ramadan this year."
"We hope this year's initiative will really help some families across the country, whether they are sharing an Iftar meal with loved ones, or simply struggling to afford food during these difficult times."
Owais Khan, Deputy CEO at Human Appeal, said: "We're so pleased to be partnering with a power brand like Hellmann's during Ramadan to kick-start an inclusive call to action to support those in need in the country while also raising awareness around hunger, food security and reducing food waste. Sharing food and Iftar is in the spirit of special occasions like Ramadan, and we want to show people how they can share and give back to those in need around them."
Those eligible to receive the free food parcels will be able to collect them from one of the participating beneficiaries across the UK. Collections have begun on 3rd April and will last throughout the entirety of Ramadhan. The Iftar For All food parcels will be available at the selected beneficiary centres, including Sufra Foodbank in London, Birmingham Central Mosque and Homeless Aid UK in Bolton.
For more information on how to claim a box and to find out what each parcel contains, click here.
Main Image Credit: Hellmann's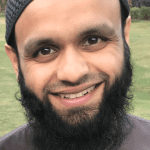 Juber Ahmed is our Digital Editor and travel enthusiast with a keen interest in Islamic history and heritage. He travels with his wife to various places around the world and writes about his experiences.
Juber's favourite Quote...
"The World Is a Book and Those Who Do Not Travel Read Only One Page" [Saint Augustine]