In a recent survey by Which?, people from around the UK were asked about their opinions on the worst and best airlines. And before you think it, no, Ryanair was not voted as the worst. Shockingly, the worst airline turned out to be Wizzair – an airline that in many other ways is growing. Users of the airline mentioned that seats were not comfortable, delays were common and the cabin experience is not the best. Whilst Wizzair now has flights to and from several destinations in the Middle East, it is unfortunate to see that many would prefer not to fly with them. 
Right at the top of the list we have Jet2. Voted as the UK's best short-haul economy airline, many users found that Jet2 had great customer service, particularly when there were delays and cancellations.
But customer service is not the only asset they have. With budget fares, clean cabins and a speedy boarding process, Jet2 is fast becoming the nation's choice thanks to its ever-growing understanding of its many customers. 
As for long-haul economy airlines, Emirates was voted as the best, whilst Lufthansa was voted the worst. 
Its pretty obvious why Emirates won the game on this one. From a premium cabin experience to low levels of cancellations, Emirates is also a leader when it comes to flights arriving on time. With a superb onboard experience and great customer service, choosing Emirates for your next flight might just be the ideal way to get to your destination.
Lufthansa did not score well as only 69% of their flights were on time, and their boarding and seat comfort experience ranked low. With a score of 57%, many users found that Lufthansa did not offer good value for money.
What About Ryanair?
Whilst Ryanair does rank somewhere right at the bottom of the list, it has great customer service and has sometimes been classed as better than British Airways and EasyJet. If you're looking for an airline to get you from one place to another on time but without the best onboard experience, Ryanair will do a perfect job. 
The Safest and Cheapest Airlines in The World
This year, Qantas has ranked as the safest airline in the world according to Airline Ratings. In 2022, the airline ranked as the seventh safest airline in the world, which means it has come a long way this year.
The cheapest airlines in alphabetical order are:
Air Arabia
AirAsia Group (AirAsia, AirAsia X, AirAsia Thailand, AirAsia Philippines and AirAisa India.)
Allegiant
Air Baltic
EasyJet
FlyDubai
Frontier
Jetstar Group
Jetblue
Indigo
Ryanair
Scoot
Southwest
Spicejet
Spirit
Vueling
Vietjet
Volaris
Westjet
Wizz
Main Image Credit: Alan Angelats (Unsplash)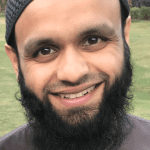 Juber Ahmed is our Digital Editor and travel enthusiast with a keen interest in Islamic history and heritage. He travels with his wife to various places around the world and writes about his experiences.
 
Juber's favourite Quote...
"The World Is a Book and Those Who Do Not Travel Read Only One Page" [Saint Augustine]