An Officer of the Order of the British Empire (OBE) medal has been awarded to Aamer Naeem, the Chief Executive Officer of the Yorkshire based Penny Appeal charity, in the Queen's 2019 New Honours list.
"I am surprised and very honoured to receive an OBE award, I've been privileged to work on some great projects alongside some great people. I hope that I and many more Muslims can help create an even more caring Britain for all. Together, we can create greater integration and less segregation, a Britain that cares and a nation that loves thy neighbour in times of uncertainty. I'm a confidently Muslim and comfortably British," says Aamer Naeem.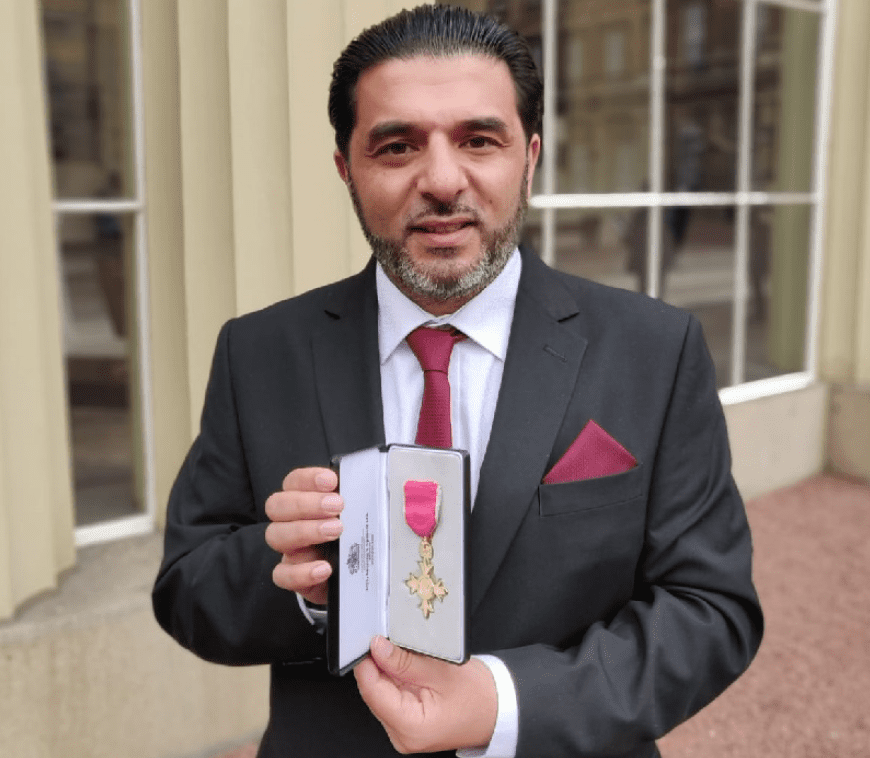 The award recognises Aamer's services to the Muslim Community alongside his work within the charity sector as the Global Chief Executive of Penny Appeal, a multi-award-winning relief and development agency working in over 30 countries around the world and at home in the UK. In the 5 years that Aamer has been leading Penny Appeal, he has grown their annual income from £400k to in excess of a staggering £24m.
His drive and leadership at Penny Appeal, has accredited him with creating one of the fastest growing charities in the faith-led sector, Penny Appeal is also considered to be one of the most innovative and dynamic faith-led organisations in the country too, reconciling the timeless values and traditions of Islam with the contemporary challenges of modern-day Britain and beyond.
His initiatives in creating fundraising platforms such as the first British Muslim Panto, The Big Muslim Variety Show and the Super Muslim Comedy tours have broken barriers, not only as breaking the mould of mainstream stereo types but also by creating family environments that the Muslim community may otherwise never of been able to discover.
It was Aamer's 2018, Winter campaign drive that saw several life size ice sculptures being launched in the middle of Canary Wharfs business centre by leaders of various faiths to show greater awareness of the plight of homelessness in today's society, once again affirming Aamer's drive in interfaith work across Britain .
Aamer is also a Fellow of the Royal Society of Arts and has sat as a fitness to practice committee member on behalf of the General Pharmaceutical Council of Great Britain as well as the General Teaching Council for England.