With a new year comes new resolutions and for many of us, this includes diving into new books. 
There's no doubt that 2022 witnessed some awesome books, yet for many reasons, 2023 looks even better. From self-help to fiction and travel narratives to biographies, make room for some amazing additions to your reading list. What's more, all these new books written by Muslim authors showcase the expertise of Muslims in an industry that often neglects BAME and Muslim authors. 
Let's dive right in and explore four of the best books to read this month!
You Think You Know Me
A stunning debut about finding the strength to speak up against hate and fear, for fans of The Hate U Give and I Am Thunder. Written by Ayaan Mohamud, this book explores the story of Hanan who is generally a good and quiet girl. Never causing anyone any trouble, she becomes an easy target for her bullying classmates who take things too far. Responding with silence and smiles, her lack of words is often mistaken for weakness. However, things change one day when a local man is murdered. Upon hearing the news, Hanan draws up the courage to make some changes by making her voice heard. To be released 2 February 2023.
How To Make Money
Is it possible to start a business on a budget? How do I find my first 100 customers and make my first GBP100k? Is there a way that I can build a network and get my business noticed? If these questions are on your mind, this is the book for you. Author Nafisa Bakkar explores how you can transform a side hustle into a full-time endeavour. She also explores the question on all our minds; 'how can I start with no capital or experience?' Building her business from scratch, Nafisa believes she has game-changing advice for future business owners and CEOs. From sales to building a reputable brand, Nafisa also focuses on building networks and ethics around business culture. To be released 2 February 2023.
The Muslim, State and Mind
We live in a day and age in which mental health is believed to be the solution to our modern problems. However, just like Muslims, psychology and psychiatry are not apolitical. This book, written by Tarek Younis, is a groundbreaking contribution to our understanding of race, religion and ethnicity as it demonstrates how psychological theories and practices serve State interests and perpetuate inequality―especially racism and Islamophobia. As a senior lecturer in Psychology, Younis spends his time exploring matters related to Islamophobia, racism and state violence. With experience and immense credibility, the author meticulously asks the pertinent question, "What does Muslim distress reveal about psychology and the Global North?" Released 21 December 2022.
Amazing Muslims Who Changed The World
It's been over two years since this was published, yet it remains a firm favourite amongst our elder and younger generation. Introducing some of the most notable yet forgotten Muslim pioneers who made a difference, this book explores legendary figures of the past and present. The book covers personalities such as Malala Yousafza, Muhammad Ali and Hasan Ibn Al-Haytham. From the Muslim who created the oldest university in the world to a world-famous boxer, this well-illustrated book will delight children and adults alike!
Image Credit: Lesly Juarez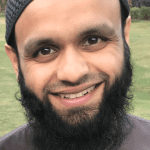 Juber Ahmed is our Digital Editor and travel enthusiast with a keen interest in Islamic history and heritage. He travels with his wife to various places around the world and writes about his experiences.
 
Juber's favourite Quote...
"The World Is a Book and Those Who Do Not Travel Read Only One Page" [Saint Augustine]