The Shirley Sherwood Gallery of Botanical Art in Kew Gardens – which is the world's first display space dedicated solely to the genre of Islamic art and paintings of Qur'anic plants – will soon be featuring two unique art exhibitions.
The first will be All the Flowers are for Me by artist Anila Quayyum Agha and the second will be titled Plants of the Qur'an by Sue Wickison. The joint programme by both artists brings together traditional botanical illustration alongside contemporary sculpture, exploring themes of faith and cultural connection and showcasing how the natural world can inspire hugely contrasting artistic responses.
Both artists will be presenting their works at the Shirley Sherwood Gallery of Botanical Art, Kew Gardens from April 2023. Showcasing contemporary sculptural work alongside botanical paintings, the artists will be exploring faith and culture by reflecting on the ongoing evolution of art inspired by the natural world.
All The Flowers Are For Me by Anila Quayyum Agha
Anila Quayyum Agha is a Pakistani-American contemporary artist who will be showcasing two stunning pieces as part of the exhibition. All the Flowers are for Me takes the shape of a large, laser-cut steel cube suspended from the ceiling and is inspired by patterns used in Islamic art and architecture. Filling the gallery space with elaborate floor-to-ceiling shadow patterns, All the Flowers are for Me creates a unique experience where visitors can become a living, breathing part of the artwork, in an inclusive, sacred space. The work encompasses ideas of cultural connectedness and peaceful co-existence within the context of an increasingly fractious world.
Another piece that will be featured by Anila will be Stealing Moments (After Morris and Dürer), I and II. This is a new work and stands to demonstrate the constant evolution of botanical art forms, and highlights how traditional botanical painting remains a source of inspiration for contemporary art.
This exhibition is a fascinating opportunity for those interested in exploring how contemporary art can be infused with the sacred. With contemplation being an integral part of art, Anila mentions, "I invite people to take the time to pause and reflect on the themes of the art pieces during their time in the gallery."
Plants of The Qur'an by Sue Wickison
In the same exhibition, artist Sue Wickison will also be featuring her artwork titled Plants of the Qur'an. This will be a complimentary exhibition which will feature a host of brand-new botanical paintings of plants referenced in the Qur'ān. Unique in its very own way, botanical artist Sue travelled throughout the Middle East and used her observations and inspiration to illustrate plants referenced in the Qur'an including garlic, pomegranate, date palms, henna and flowering desert species. After searching for living plants in their original locations, Sue has now hand-painted watercolour studies which will be shown in this exhibition for the first time.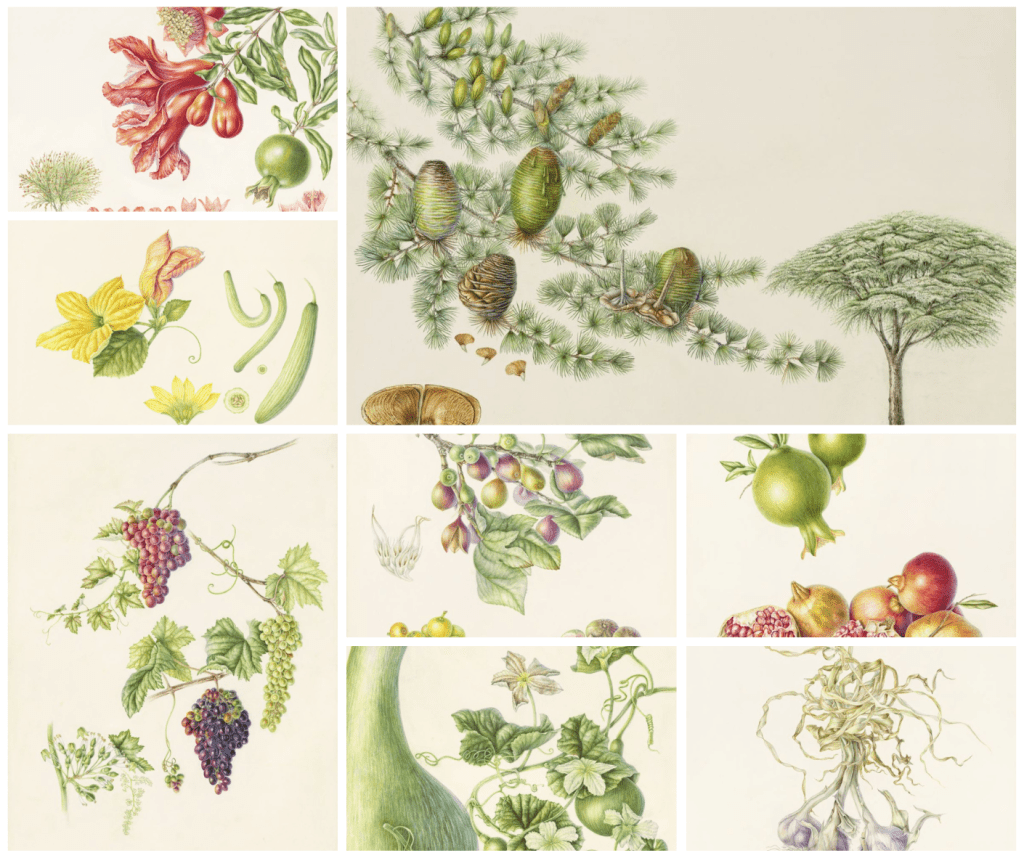 Sue mentions, "After six years of researching, sourcing and illustrating the many plants which are described in the Qur'ān, it's wonderful to be able to celebrate the culmination of this work with this new exhibition. Having worked as a botanical illustrator at Kew Gardens for almost ten years, I'm really thrilled to be showcasing these new paintings in a place which is very special to me, collaborating with Dr Shahina Ghazanfar on this unique project."
The exhibition dates are Saturday 1 April to Sunday 17 September 2023, at the Shirley Sherwood Gallery of Botanical Art, Kew Gardens
Admission to the exhibition is included in a ticket to Kew Gardens. Pre-booking online offers the best value visit.
Main Image Credit: Atelier Ten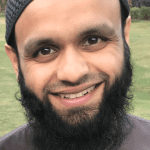 Juber Ahmed is our Digital Editor and travel enthusiast with a keen interest in Islamic history and heritage. He travels with his wife to various places around the world and writes about his experiences.
 
Juber's favourite Quote...
"The World Is a Book and Those Who Do Not Travel Read Only One Page" [Saint Augustine]