Ahead of tonight's game, activists have called on Muslim football fans to send prayers upon the Prophet Muhammad PBUH during Morocco's semi-final game against France. The game is due to be attended by French President Emmanuel Macron, so it is hoped that Muslim fans can use this as an opportunity to 'shake the stands' by rising against Macron's many statements of Islamophobia. 
Palestinian social media influencer, Mahmoud Al Hasanat expressed his thoughts about this on Twitter. Addressing his 500k followers, he said, "I hope to hear from the Moroccan fans in the France-Morocco match, sending prayers upon the Prophet, may God bless him and grant him peace, as they shake the stands."
The appeal for action was echoed by Boutaina Azzabi Ezzaouia, who previously worked as a journalist for Al Jazeera. Sharing Al Hasanat's tweet, she also commented on Macron on another one of his tweets.
"Dear fellow Moroccans raise your voices, saleew 3la Nabi Mohammed, this coming match against France. Let President Emmanuel Macron & his entourage know that we let nobody insult our beloved Prophet," she posted on Instagram.
After seeing these posts, many have taken to the comments to express their thoughts. Some believe that this will be a grand opportunity to "show Macron the Ummah [Muslim community] he insults".
France and Islamophobia
Despite the country's large Muslim population, Muslims in France – for a long time now – have been subject to Islamophobia on a daily basis.
Macron, who has been a primary cause of the rise of Islamophobia in France, has on multiple occasions made decisions that have affected the French Muslims
From defending xenophobic caricatures produced by the French Media to raiding and closing down mosques, he has frequently targeted minorities, particularly Muslims. Last year, France introduced the new separatism law, which according to a report by Al Jazeera, "is discriminatory and targets France's 5.7 million-strong Muslim community, the largest in Europe."
Since then, Muslim activists have responded by boycotting French products and introducing the popular #BoycottFrance movement, which took place in Qatar in 2020. 
Main Image Credit: Faras Ghani [Al Jazeera ]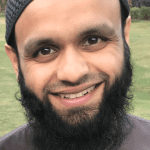 Juber Ahmed is our Digital Editor and travel enthusiast with a keen interest in Islamic history and heritage. He travels with his wife to various places around the world and writes about his experiences.
 
Juber's favourite Quote...
"The World Is a Book and Those Who Do Not Travel Read Only One Page" [Saint Augustine]