Held at the beautiful Montcalm Hotel, London – Land of woven dreams was a colourful, richly immersive exhibition held this month. The event organised by the Ministry of textiles; Government of India, in association with Development Commissioner Handloom, HEPC, NHDC, NIFT, Montcalm Hotels, Here And Now 365 all with the support of the High Commission of India in London, coincided with the 8th National Handloom Day which is designed to celebrate India's rich handloom heritage.
The inauguration of the event was carried out by H.E. Shri Sujit Ghosh, the current acting High commissioner of India in the U.K. The exhibition was a stunning display of hues and textiles from all over India. The highlight of the event was a live weaving demonstration by Shri Siju Arjun Vishram Vankar who has won recognition as a master craftsman and received a UNESCO Seal of Excellence. His masterful weaving along with his knowledge of the process and tradition of handloom weaving within India were both exemplary.
Undoubtedly, this historic decision to celebrate a National Day in the name of handloom has brought in a sense of belongingness, pride, respect, awareness, and increased demand for handloom products in the domestic and international market.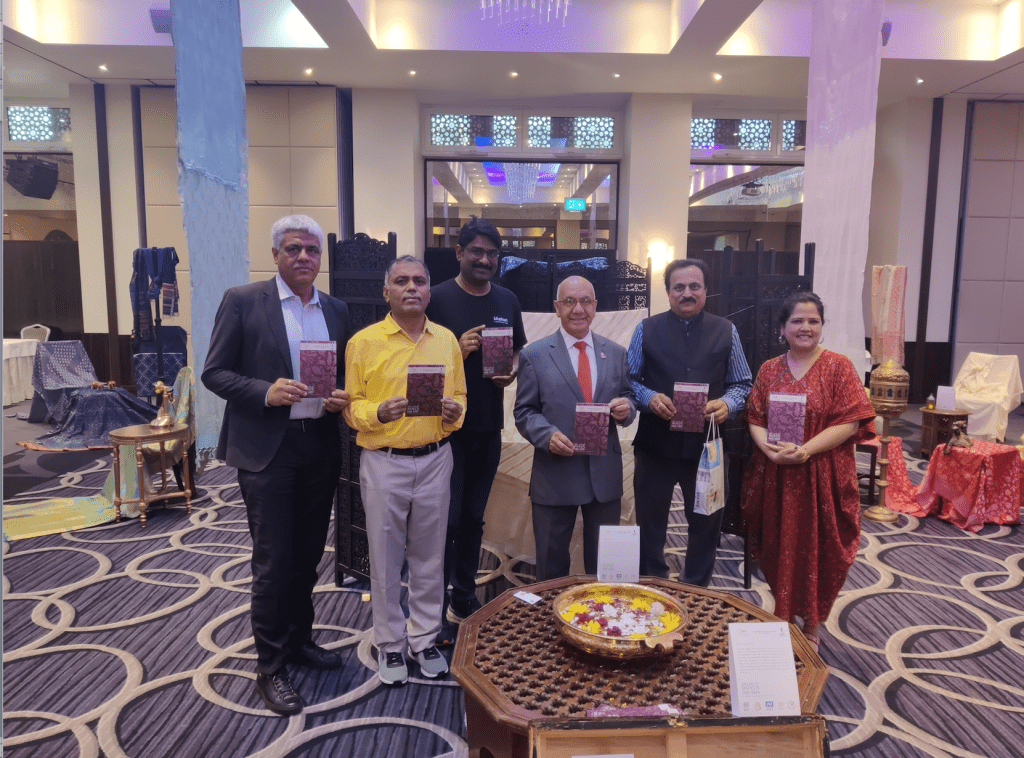 The event was well attended by even Hon'ble Member of Parliament, Shri. Virendra Sharmaji tried his hands on handloom weaving during his visit. Other dignitaries and prominent members of the community like Commercial Minster of Sri Lanka Dr. Lakmini P. Mendis, second secretary of Sri Lankan embassy Ms. Thivanka Athuraliya, Mr. Himanshu Vyas Chairman of NRG centre committee, Dr. Anandeshwar Panday treasurer of Indian Olympic Association and Ms. Shreeranjani the second sectary Economic all enjoyed the spell bounding textile display.
This event was preceded on 6th August 2022, by a Panel discussion held in the High Commission of India organised by HEPC and the High Commission of India. The distinguished panel of Ms. Susan Thomas, Ms. Vaishali S, Prof. Eiluned Edwards, and Ms. Elizabeth Ashdown were
all expertly moderated by Prof. Jonalee D Bajpai from NIFT. The panel discussed 'Role and Relevance of Handlooms in the future of the Fashion Industry. This was followed by a tasteful cultural performance including a Dance performance on textiles by the Sanskriti Institute and a weaving demonstration.
These were truly remarkable three days that showcased India's rich handloom heritage and its current modern sensibilities.