The largest floor mosaic in the world, known as 'Mosaic of Existence' has made it to the Guinness Book of Records. Located in Hatay, Turkey, the floor mosaic is made of nothing but natural marble. To earn a spot as a world record, it was a requirement that the floor mosaic had to be 500 square meters and made of natural stones. The mosaic surpassed these requirements as it was measured at 1600 square meters. 
Mayor Lütfü Savaş of Hatay Metropolitan Municipality said regarding the momentous achievement, "Today is the most meaningful day for Hatay. It is the day that Hatay joined its homeland. Now it is a record day that we will all be proud of. This record does not belong to me, Hatay Metropolitan Municipality or our friends. This pride and success belongs to all people of Hatay because they believed and succeeded together."
Hatay has been a hot spot for tourists from Turkey but has not been as popular for foreign visitors. Due to its close proximity to Syria, many foreign visitors have put off visiting this remarkable region of Turkey. But things are about to change. News of this groundbreaking award will make its way around the world, piquing the interest of many history-buffs and art lovers. 
The floor mosaic features 40 tons of natural marble stones which have been assembled in Hatay from 44 different cities. The work took seven months and 300 people, including artisans, scientists and mosaic experts. With a mutual goal, they all came together to present the city's history in a rather fashionable manner.
"We have both abstract and concrete historical facts (represented) in the mosaic. We wanted to bring together the important events, mythological values, and accumulated (heritage of) civilisations of the city in a mosaic," says Mayor Lütfü Savaş. 
Main Image Credit: dailysabah.com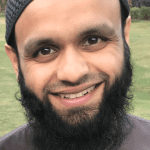 Juber Ahmed is our Digital Editor and travel enthusiast with a keen interest in Islamic history and heritage. He travels with his wife to various places around the world and writes about his experiences.
 
Juber's favourite Quote...
"The World Is a Book and Those Who Do Not Travel Read Only One Page" [Saint Augustine]