"The Cup is Iraqi, our lions are our pride and we walk with our heads held high."
Iraqi Prime Minister Al Sudani
Shortly after the momentous 2022 FIFA World Cup in Qatar, Iraq hosted the Arabian Gulf Cup which took place in the southern city of Basra. 
After an eventful two weeks, the tournament ended with Iraq defeating Oman and winning the Arabian Gulf Cup for the first time since 1988. With a 3-2 victory, many Iraqis throughout the world rejoiced as the country made history. 
Held every four years, the Arabian Gulf Cup was last won by Bahrain in 2019 and Oman in 2009 and 2017. Iraq also won before in 1979, 1984 and 1988.
Iraq as Hosts
Hosting the Arabian Gulf Cup in Iraq was a move in the right direction for the country. As the country begins to once again open up to tourists, the decision to host the games in Basra has solidified the message of safety throughout the country. According to Iraqi Prime Minister Mohammaed Shia al-Sudani, holding the event in the country was important as it showed that the country is now safe. 
A Momentous Day and a Great Ending
On the very same day, Lionel Messi and Cristiano Ronaldo came head to head in an exhibition match at the King Fahd International Stadium. In what could only be described as a historic match, the two were on the pitch together for likely the final time. The friendly match was viewed by fans from around the world and it is estimated that 67,000 attended to watch the game live. With PSG emerging with a 5-4 victory, they made their mark with Messi scoring within the first three minutes of kick-off. 
Lionel Messi's $299 Million Deal
With Messi tied to PSG, the French giants are keen to keep him on when his contract ends. However, with his outstanding performance at the 2022 FIFA World Cup in Qatar, Saudi Arabia's Al Hilal team are now greatly interested in employing his talents. Plans are in the pipeline to offer the greatest of all time a whopping $299 million a year deal to join Saudi Arabia's pro football league. Cristiano Ronaldo has already signed his contract with SFC's Al Nassr team and is estimated to be worth more than $214.5 million. Leaving Manchester United last month after complications, the 37-year-old Portuguese will be with the Saudi Arabian club on a two-and-a-half-year contract. 
Main Image Credit: Doha News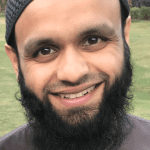 Juber Ahmed is our Digital Editor and travel enthusiast with a keen interest in Islamic history and heritage. He travels with his wife to various places around the world and writes about his experiences.
 
Juber's favourite Quote...
"The World Is a Book and Those Who Do Not Travel Read Only One Page" [Saint Augustine]