With a range of CBD products available, knowing where to start can be daunting. Exploring product options is a great place to start before you think about incorporating them into your daily routine.
Today, there are approximately 1.3 million regular users of CBD products in the UK, which tells us how common it has become to use these products daily.
To put it simply, choosing the right CBD products before creating a daily plan is the ideal way to go about it. From all the CBD products on the market, the two most common ones are oral CBD and CBD topicals.
Oral CBD usually consists of products such as oil tinctures, capsules and edibles. With oil tinctures, you'll get a coloured glass bottle with a dropper. You can put a preferred serving under your tongue and simply swallow after holding it there for around 60 seconds. Capsules are beneficial as its precise daily dosage guarantees control. Offered in a range of sizes and ratios, capsules are simple and quick to consume with an accurate dosing method. If you're looking for something with a bit of taste though, go grab yourself some CBD edibles. Offered as brownies, cookies, gummy bears and chocolate bars, you'll easily be spoilt for choice. With lasting effects of up to 12 hours, edibles seem like the right way for many.
CBD topicals are slightly different. These come in the form of lotions, creams and balms and are easily absorbed through your skin. It's a great option if you go to the gym regularly or have a very active lifestyle. Many of the CBD topicals have approved pain relievers within them, making it the ideal addition to your recovery routine.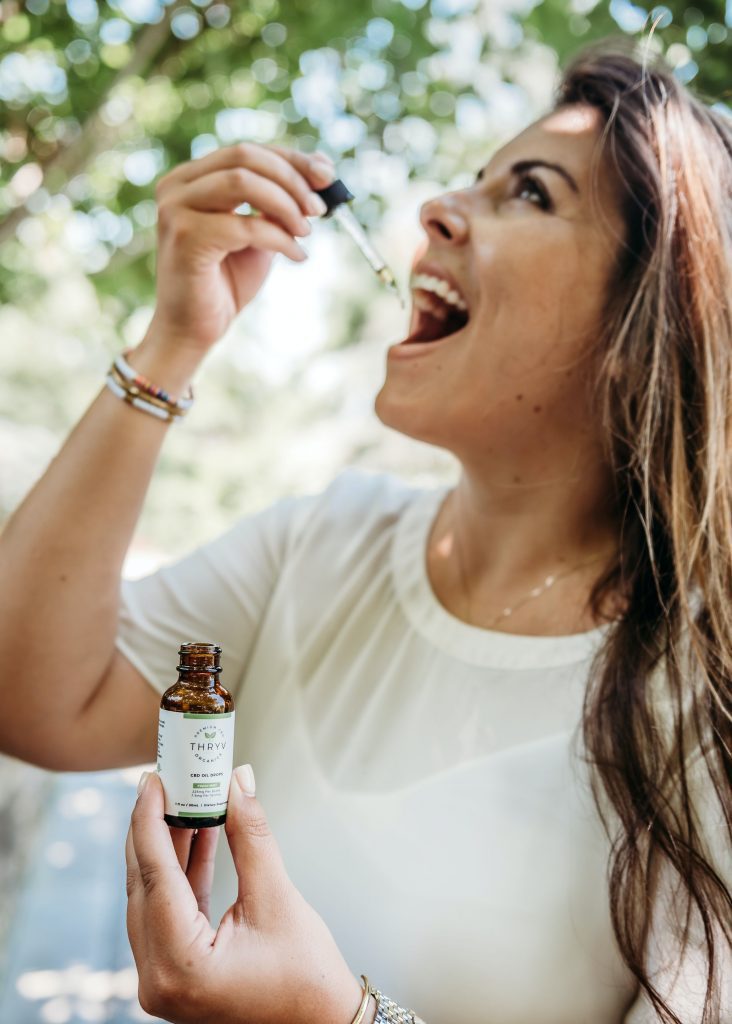 There Are Five Ways To Introduce CBD Products Into Your Everyday Life
Start Early – this ensures that you get the right dosage before consuming anything throughout the day. You can use a CBD Oral Spray to make it feel more refreshing. You can even add CBD tinctures to your hot coffee or tea so you don't have to compromise on that morning drink. After getting washed up in the morning, feel free to use a CBD cream to further moisturise your skin and leave it feeling rejuvenated for the day ahead of you.
On The Go – most people feel like they need another dose of CBD throughout their day. And that's completely understandable. You can use the CBD Oral Spray again here or even take a capsule.
Pre & Post Workout – As many CBD topicals now come with active painkilling ingredients, it helps massively with alleviating muscle or joint pain during and after exercise.
Adding CBD To Your Night Routine – with sleep experts recommending people to wind down before actually sleeping, many are looking for natural ways to do this. With many commenting on how CBD encourages a sense of relaxation, CBD products are coming to the rescue in promoting an overall sense of calm. You can use oil tinctures, capsules, balms and even bath bombs.
Mix Your CBD Products Around To See What Works For You – find what works best for you. Everyone is different and we all have different routines. What works for one person may not work for the next. The dosage you require may be different and you may prefer two CBD gummies instead of one. Take your time, do some research and consult your GP before starting any daily routine.
By Juber Ahmed