"At first sight you would find a concoction of Omani heritage beautifully sketched in a mystifying manner, which is thought provoking as there are multiple layers of stories in a single piece. In her solo art exhibition "The Ancestors Waited and Watched" British-Omani artist Latifah Al Said talks about her inspiration, connections and relevance." Words: Rabi'ah. M
For Latifah Al Said, an emerging contemporary British-Omani artist based in London; using an expressive medium such as art seems ideal, enabling her to narrate stories with an intriguing approach and a spiritual relevance. Her mixed heritage certainly has shaped her experiences in life, which is apparent in her work.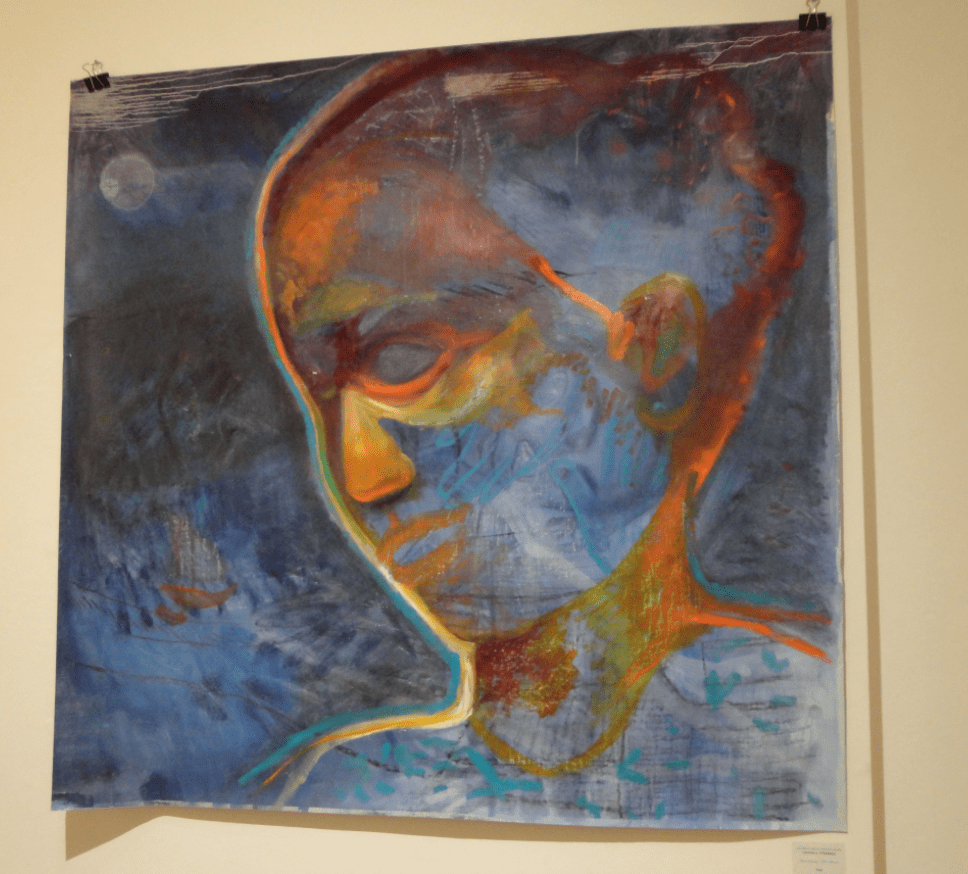 Having been in the art scene for more than 10 years, Latifah likes to make the best of everything, and it is this resilience and passion for art which has taken her on different journeys. She is currently studying an MFA in Fine Art at the Slade School of Art.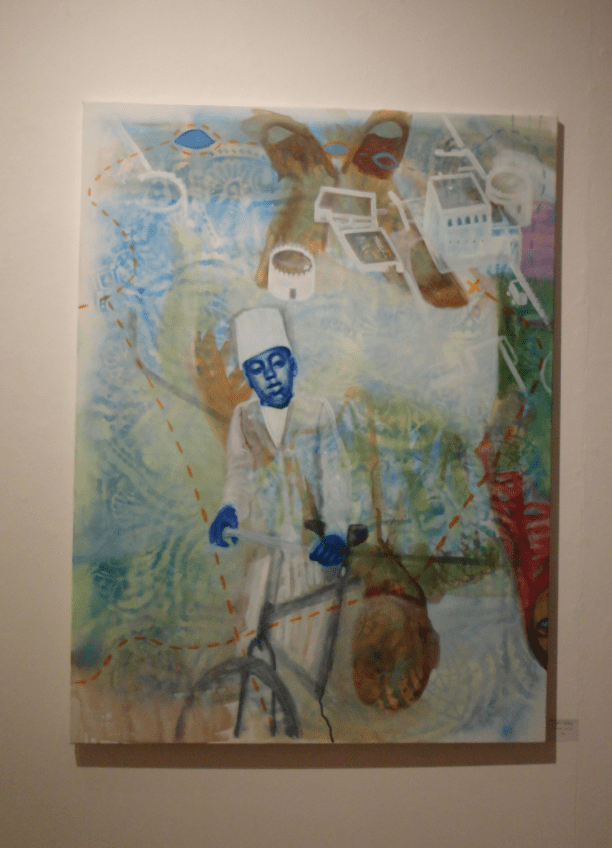 With a strong academic background in the arts, her recent solo art exhibition, "The Ancestors waited and watched" at the Brick Lane Gallery, is an ode to her roots. Working on the body of the work for the past 12 months, which reflects her life history, heritage and her life in Oman, she wanted to connect to her roots through materials. It took her quite some time to put the art exhibition together, as she explains: "My research took me to Zanzibar, examining the kanga and the 1001 Nights, where I wanted to use a new set of references and mix them with literature; considering how fantastic that Oman is."
There is one piece which features her late father, aged seven years sitting on a bicycle before he left Oman; she explains the relevance to herself: "I never knew my father as a child; what must he have felt when his mother died when he was a boy? I wanted to depict him as a child because I always knew him as a big, strong man; but he was once a little person. This piece is a tribute to him." To me, Latifah's work is very inspirational; especially when she displays such emphasis on her history, connecting with the present day.
Buy the digital issue for only £1.99 or the hardcopy for only £3.99 today! Click here