Words: Juber Ahmed
Muslim travellers were leading pioneers in broadening their horizons [through travel] not only because they desired to travel, but also because they had a religious incentive behind doing so. Religion and a passion for travel complimented each other fuelling their interest in traversing different lands, across different continents. It did not stop there. Muslim
travellers contributed to the knowledge of history, geography and discovery, as J.H. Kramer states, 'Europe ought to look upon them as its cultural ancestors in the domain of geographical knowledge, of discovery, and of world trade.'

Below are five Muslim travellers who travelled the world and contributed to history and travel literature: Ibn Batutah – Born in 1304, Ibn Batutah began his quest towards Makkah at the age of 20, to perform Hajj.
After having begun to travel, his curiosity led him to do so for the next 29 years. Upon his return, Ibn Batutah penned a record of his travels in a book called The Travels of Ibn Batutah. Zheng He – Born in 1371 in Yunnan near the foothills of the Himalayan Mountains, Zheng was an admiral, allowing him to travel extensively. Being one of the first Chinese travellers of his time, he managed to reach as far as Mogadishu in East Africa.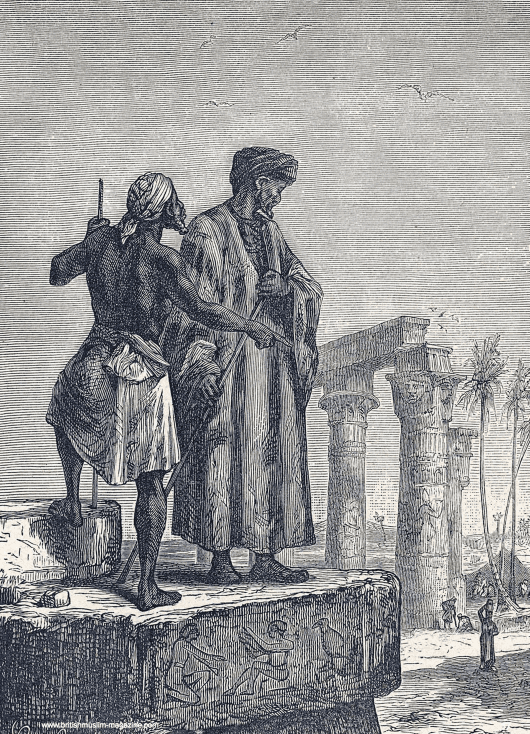 Evliye Celebi – known as the traveller of the Ottoman World, Evliye travelled throughout the countries of the Ottoman Empire in the 17th century. Travelling for around 50 years he wrote about his journey in a book called Seyahatname; The Travelogue. He was regarded as one of the first travel writers in Ottoman history. Ibn Jubayr al-Kinani – Born in Valencia in the 12th century, Ibn Jubayr was a traveller and a famous poet. Travelling for a period of two years, he traversed Baghdad, Aleppo, Damascus, Acre, Italy and many other places. Within his travelogue, readers will find many lines of poetry. Whilst writing about places and objects in his travels, Ibn Jubayr went into much detail, something which is still useful to archaeologists and historians today.

Al-Masudi – One of the oldest travel writers in history, Al-Masudi was born in the 9th century. Beginning his travel adventures at the age of 20, Al Masudi travelled through India and Persia, as well as into Madagascar and Indochina. He also travelled to Zanzibar, Oman, Armenia, Sri Lanka and Georgia. A statue of Al-Masudi, which stands on top of the Natural History Museum in Vienna, testifies to the fact that he was a great traveller.