Halal Goodies launched their premium lifestyle brand for Muslim women in 2016 and has big plans for growth at the start of a New Year, Insha Allah. The mission is to invite the hard working Muslim woman to love their Creator first, and then themselves.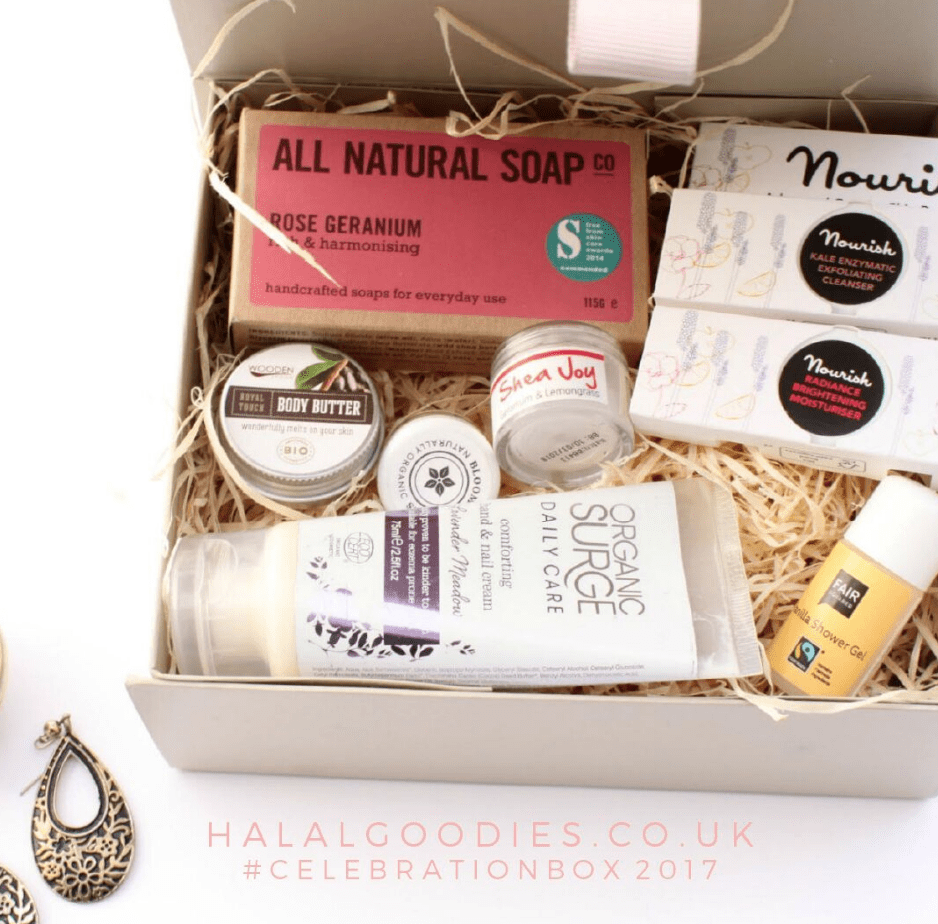 Fulfilling spiritual, physical and emotional needs allows women to fully extend their hearts and spend their time for the sake of others, without starving themselves of love. Beauty and self care is an important part of loving oneself, and it is a constant topic around the Halal Goodies idea sessions.
The humble and ambitious founders of Halal Goodies are Ameen and Naziha who are a professional couple living in London. Their dream is to raise their daughter in an Islamic household that inspires a great love for Allah, self and Halal. Thus, Halal Goodies has now graced Muslim women with the choices that will allow them to follow the Sunnah and embrace much needed acts of self care and acceptance. Halal Goodies product range consists of organic, all natural, fair trade and most importantly, Halal beauty luxuries for the body, mind and soul masha Allah.
The magic happens behind the scenes, where careful planning and lots of sampling helps the brand craft beautiful boxes filled with high quality products for healthy hair, radiant skin and a glowing soul. Halal Goodies takes pride in their unique, 20 point checklist that puts brands to the test to be sure that only the purest products make it into a box.
Halal Goodies attended the 2016 Speak Sis event where they provided women with complimentary facials and makeovers performed by a team of beauticians and facialists. They most recently launched their Limited Edition Celebration Box that offers full sized products and premium samples, a gorgeous self love journal, a collection of imaan boosting home art and a treasure of discounts from amazing Halal brands.
This box is priced to celebrate at just, £20.17 and even includes a 10% discount to the shop for an entire year and free UK shipping. Truly a small price for the complete joy and beauty each box brings.
Browse their collection and start the New Year off beautifully by ordering your Celebration Box before 31/12/2016.  www.bit.ly/celebration-box-2017.