"A traveller's paradise, Oman's geographical beauty with its surrounding mountains, is an ideal retreat for enjoying a variety of activities, city tours and exploring the rich history of Oman."
Words: Rabi'ah. M
For someone who has a passion for adventure, cycling, swimming, exploring and photography, Oman is the place to be.
Nestled at the heart of Arabia, surrounded by the tall and beautiful mountains; supported by a plethora of wadis (valleys), seas and lakes with favourable, pleasant weather, it is an ideal holiday spot for the outdoor tourist. It is a six-and-a-half-hour flight from London, and Oman Air is the ideal airline to take you directly to Muscat.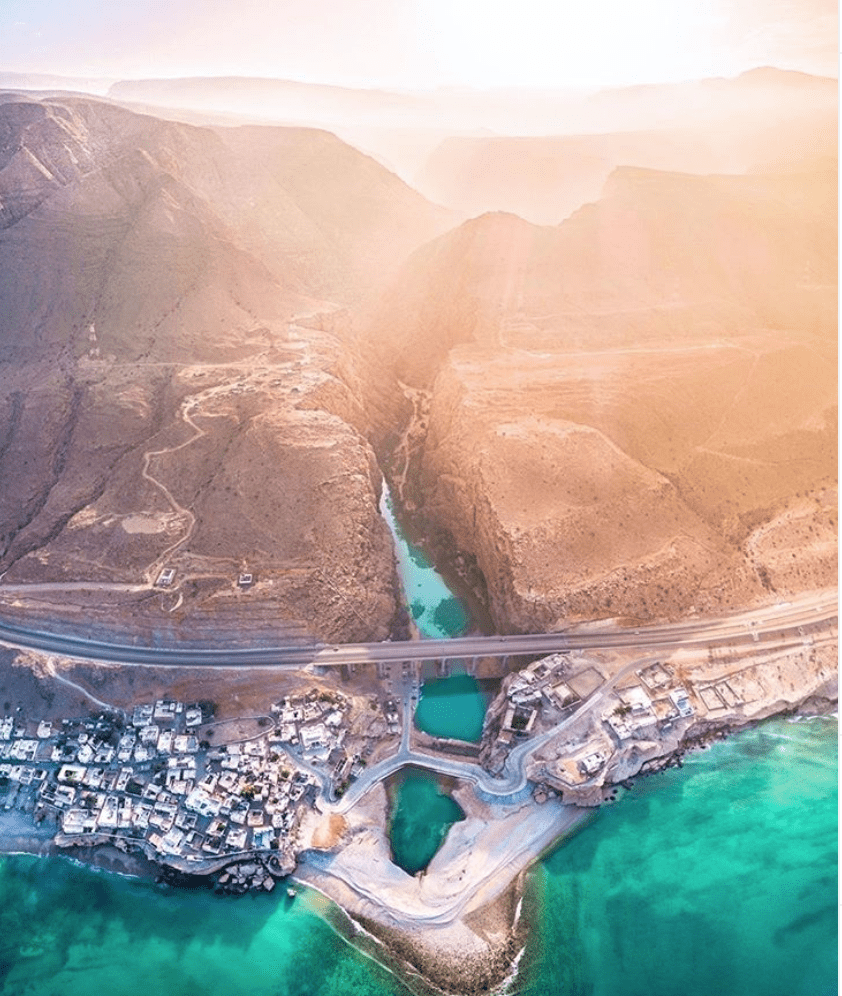 Chances that you will start noticing the similarities between the Omani and African culture: This is probably because of its deeply rooted historical and cultural connections to Zanzibar. Whilst the Omani culture maintains its uniqueness in its use of the Arabic language, customs, traditions and heritage, it also has elements of its Zanzibar cousin which can be observed in many aspects of their physical appearance. For example: the Omani cap, 'the kumma and the massar', worn by men, shares its similarity to the African cap.
The promotion of Omani culture is the responsibility of every Oman national who takes pride in its traditional garments. This is under the directives of Sultan Qaboos Bin Said Al Said, the current ruler of Oman who initiated a standard national dress to replace previous regional styles (widely worn prior to the 1970s).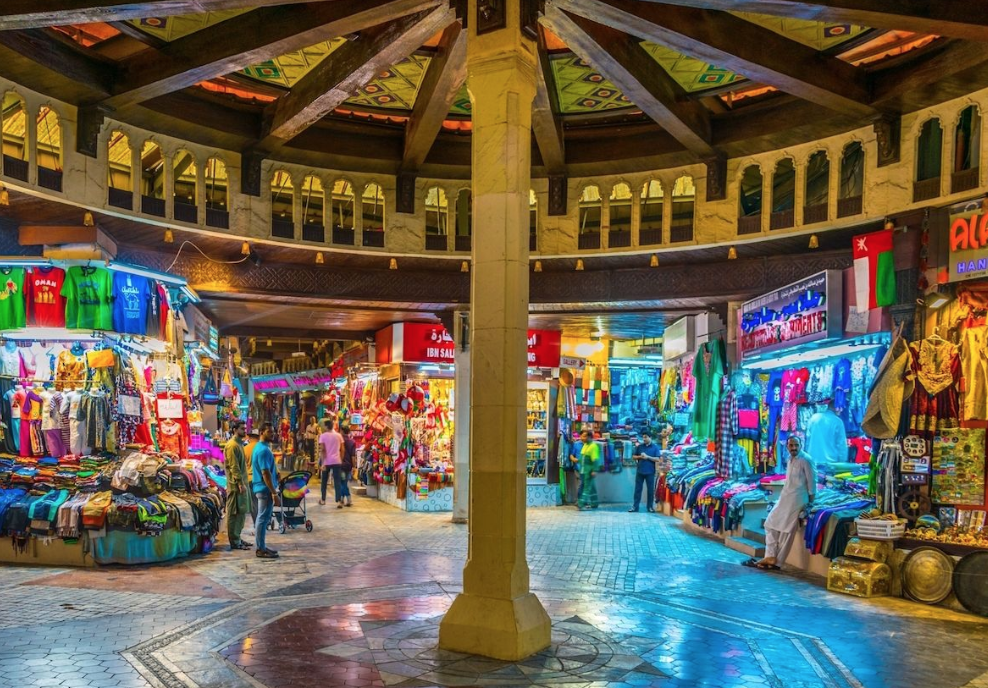 For example the men wearing the 'kandoora' (thobe), which maintains modesty, pride, comfort and is different from those of the other Gulf States. On the other hand, women wear the 'Sirwal' (traditional pants sharing a similarity with shalwar worn in the sub-continent) and the 'jalabiya' (kaftan), or a loose shirt featuring an array of embroidered work, draped with a head scarf or the burqa.
In recent years the country has witnessed a boom in its infrastructure, empowerment of arts and culture and new developments featuring state of the art shopping malls, which have shifted Oman from being a purely traditional society to a modern one.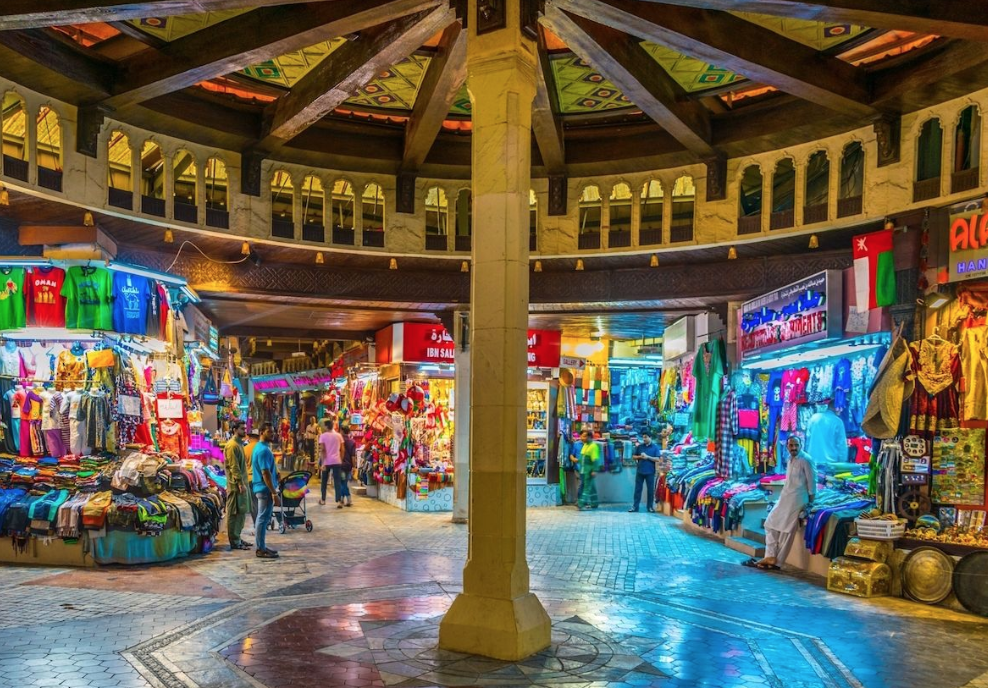 Like its Gulf neighbours, Oman takes pride in Arab traditions and customs, which are apparent wherever you go in Muscat. This is illustrated in its rich architecture which symbolises the national colours of Oman (blue and white): Once you are on a tour in Muscat you will come across the grandiose Royal Opera House building which represents its progress towards modernisation. If you are an avid explorer, you are going to enjoy the souks in the Mutrah area, conveniently situated close to the sea, where you can take a stroll.
When it comes to trying Omani food, I tucked into their traditional dish 'Omani Shuwa' (pulled lamb or meat cooked for weeks in a safe underground enclave) served with bread or rice.
I also managed to successfully visit some of the popular touristic yet historical places in Muscat; such as the Bait Al Zubair Museum and the Bait Al Muzna Gallery. Despite being a huge country, Oman tends to gain its popular reputation from Muscat, its capital, for the pool of forts, palaces, museums, and its exposure to the sea and city life simultaneously.
Ideally visiting Oman for two weeks should be enough, since you will have an opportunity to tour the various cities of Oman; whether exploring its city or rural life. There is an exhaustive list, but some of the must visit places include: Muscat, Salalah, the famous Musandam Fjords (ideal for swimming), Ras Al Jinz (turtle reserve), Jebel Akhdar (Green Mountain), Bahla (40 km from Nizwa), Masirah Island (a secluded area to explore) and Misfat Al Abryeen (mountain village).