Generation Y, Spirituality and Social Change is a collection of stories and interviews with young adults who are redefining spirituality for a modern age, to solve some of the most pressing problems and crises of our time.
Launched on the 7th March the book highlights the way millennials are trailblazing new paths to connect with the sacred and to bring spirituality together with social change, especially at a time of growing disconnection with traditional religion.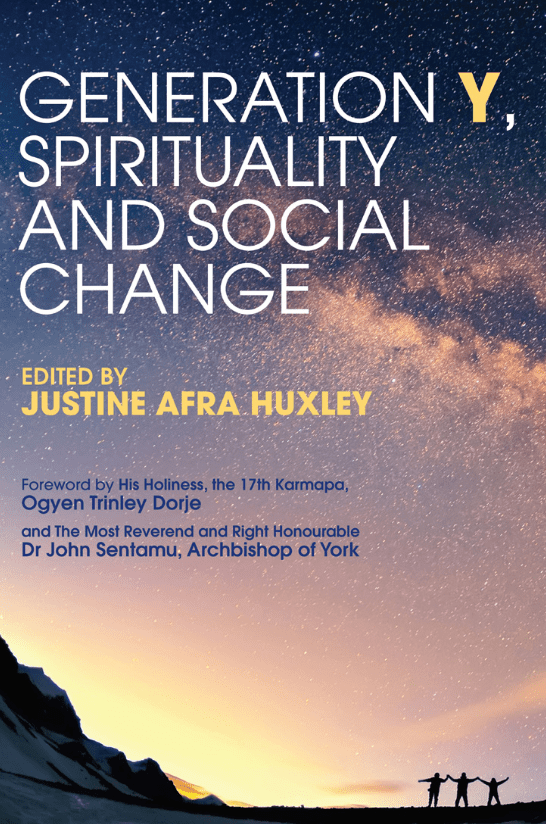 At this lively evening dialogue and book launch St Ethelburga's will examine emerging trends from different traditions and explore the future of faith with the book's contributors – who are some of the most inspiring young adults from the St Ethelburga's network. The book and its launch will provide uplifting food for thought against narrow interpretations about traditional religion, giving voice to millennials who are living spirituality in new ways relevant to their contemporary lives and issues.
"Our world is in crisis. We cannot pursue meaningful spiritual life except in full relationship with that knowledge. These stories are important. They show us how the younger generation are evolving traditions and practices to meet the immense challenges of our times.
From dealing with issues such as the refugee crisis to climate change, these young people are a guiding light of our times. They are showing us the future of faith." Justine Huxley, Director of St Ethelburga's & Editor of Generation Y, Spirituality and Social Change