"She is best known as the "Place to Eat" TV presenter on &TV Channel but Hajra Lalljee stretches way beyond the norms of a typical presenter; she is an extraordinaire who rejoices and believes in fostering creativity across different platforms."
At first glance, Hajra Lalljee appears to be a chirpy, funny and energetic individual, who is a famous face in the British Asian media industry and has managed to gain success with her ventures in Pakistan.
She is a true talent who shares her vigour for presenting, hosting, and acting; and more recently as a fashion designer for her brand: "Denim by HL".
From her humble beginnings as the T.V. presenter for Pakistani TV channel ARY Digital in London, Hajra stands out as a confident, out of the box person who has passion for exploring different aspects of life. Soon after she appeared in prominent advertisements online and offline; followed by an endless string of acting as host for many famous events in the U.K, the U.S, and in Pakistan, as well as in other countries; whether it be the annual Pakistan Fashion Week or the spice of Bollywood shows. In her recent quests, she has managed to land herself the role of "Anisa Yazdani" in HUM TV's drama "Nazre bad".
This was an interesting challenge for her because her role was that of a villainess who transpires to seek revenge through a sorcerer. However, her list of fame does not end here; what has truly made Hajra popular is her famous "Place to Eat" show on &TV channel. Hajra points out: "It's been over 10 years now since I began presenting. Place to Eat is a food show where we pick a restaurant every week and the chef of the restaurant recreates three popular dishes from the menu. You not only get to see the different restaurants and cuisines in London, but choose the place to eat." She manages to keep all her shows fresh by "being herself"; she explains: "The day I am bored, you will not see me on T.V". Defining herself as an individual, Hajra says she is a strong and focused individual who is open to learning and believes in improvement.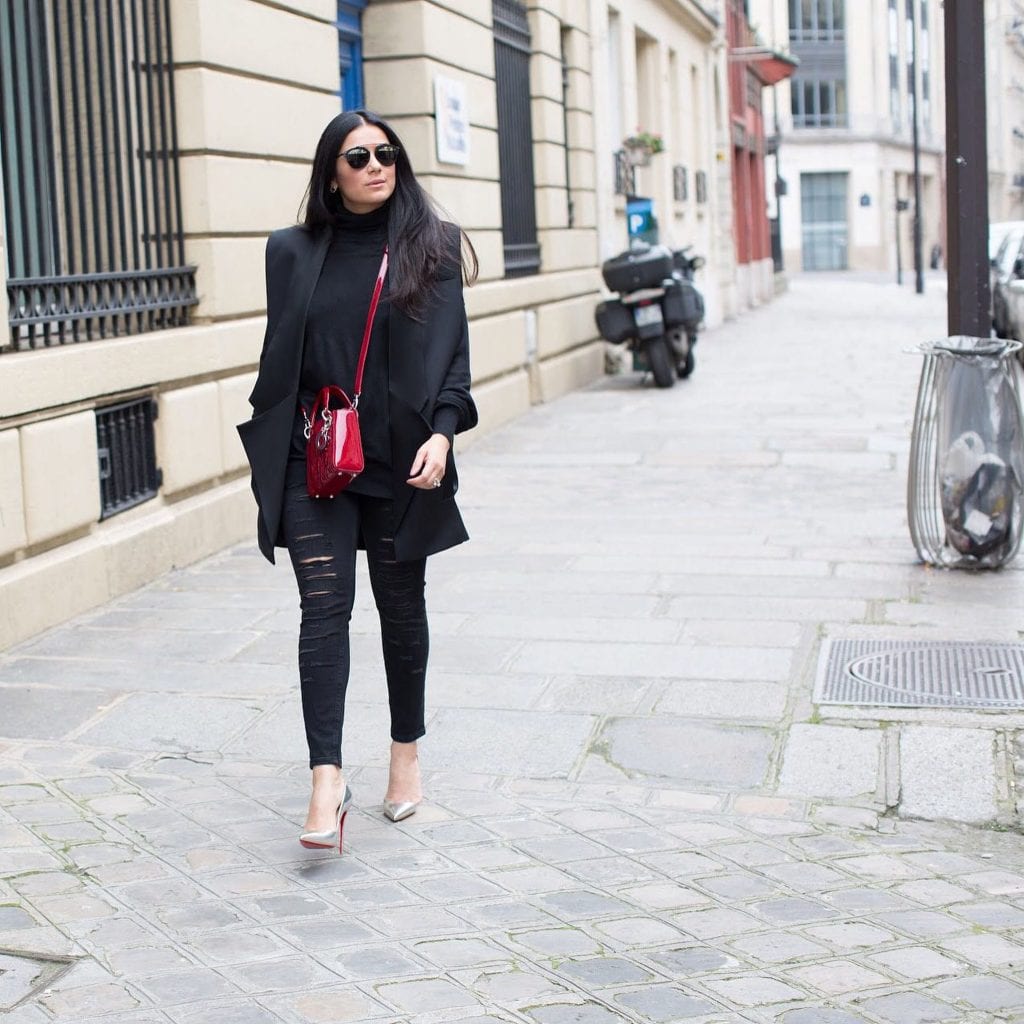 The Denim by HL is a brand new project which has kicked off in a positive manner for Hajra, she comments: "My love and the never dying trend for denim motivated me to take embellished denim to another level. I embellish denim jackets and jeans with pearls, crystals and charms to create statement pieces which can be worn with anything during the daytime or the evening." As challenging as it is for her to remain exceptional as a designer, to her it is about "contributing" rather than "competing with others".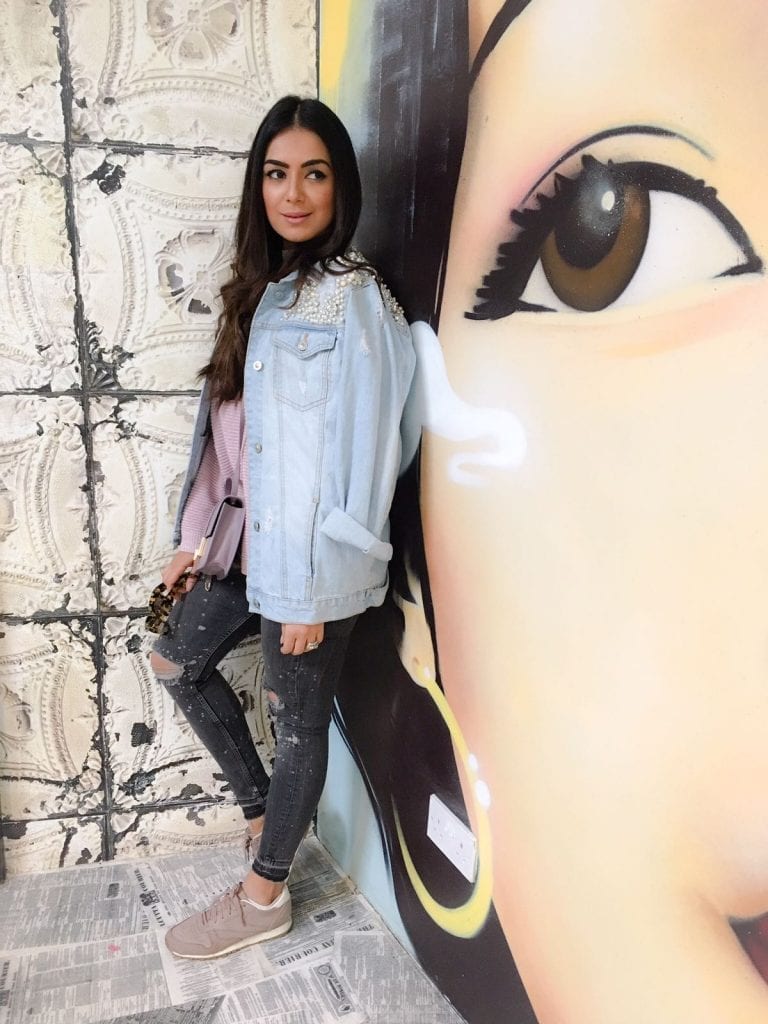 One can only imagine how she approaches juggling so much originality and creativity, but it seems Hajra is naturally creative, as she has her own secret ingredient to enable her to stand out. Working in the media industry is certainly not an easy task, as Hajra puts it: "You need to keep yourself in shape and look presentable. I love my food but I hate working out." For her, it is all about broadening her horizons and learning new things, which is possibly what keeps her on the go; challenging the norms in creativity and thinking in an artistic way.
Words: Rabi'ah.M