Actor Shaan Shahid Talks Frankly About His New Film
Pakistani superstar Shaan Shahid who set to release his latest film 'ARTH – The Destination' on 21st December, spoke frankly about his new project at a special press conference in London on 2nd November.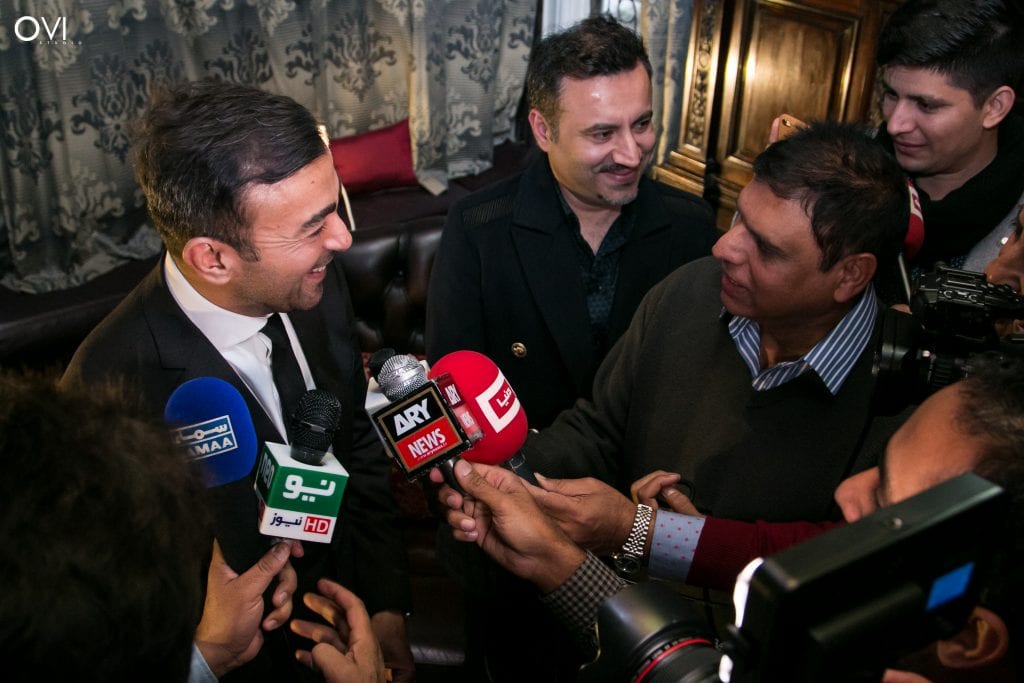 Inspired by the classic 1982 Hindi film 'Arth' by Mahesh Bhatt, Shaan has reinvented the film for a new generation of audiences across the world, all with the blessing of Mahesh Bhatt himself. This unprecedented support and a first for the Pakistan film industry is seen by the industry as a great step towards greater collaboration between the two countries.
'ARTH – The Destination' is written, directed and stars starring Shaan Shahid, alongside the stunning Humaima Malick, Mohib Mirza and Uzma Hassan.
Tackling issues of love, dreams and destiny may be standard film fodder, but intertwining this with the serious issues of domestic violence and complex relationships, is a brave move. 'ARTH – The Destination' is a hugely relevant film for modern-day audiences and shows that Pakistani filmmakers are breaking the mould and are no longer afraid to tackle issues that have historically stayed hidden behind closed doors.
With a career spanning more than two decades and with over 500 films under his belt, Shaan has established himself as one of the most popular leading actors in Pakistan. His commitment to making a difference to filmmaking and creating films that have social messages at their heart, has lead Shaan to also turn his hand to directing. 'ARTH – The Destination' is one of his proudest achievements and one that he feels addresses issues that need to be highlighted and discussed.
The story revolves around the lives of two women, Uzma Hassan and Humaima Malick, the paths they choose and the destination they reach, and how in this trajectory, their lives evolve. Through these characters, the film informs its viewers about dysfunctional relationships that can end in the tragedy of domestic violence. Shaan and the whole cast hope that the film will help affect change by encouraging real-life victims to take action against these inhumane acts.
Shaan says: "The film deals with the concept of 'decisions' and the powerful role they play in an individual's life. Eventually, it is these decisions that determine the destination, and the path we each take to reach that ultimate destiny.
"I made this film to highlight issues that have remained hidden and unspoken in our society. However, it is only when we start acknowledging that we have problems, that we can find solutions and give hope to others in the same boat. I hope that this film gives some hope and belief to victims of domestic violence that there is a way out and they no longer need to suffer in silence."
'ARTH -The Destination' is produced by Hammad Chaudhry, Faraz Chaudhry and Shaan Shahid under their banners of HKC Entertainment, Cinestar and 5th Element Entertainment, respectively.
'ARTH – The Destination' will be released worldwide in cinemas on December 21st, 2017 by Grand Showbiz Entertainment.
Watch the interview: