Where Ethical Lifestyle Meets HALALonomics.
World Halal Day 2017  was held successfully on 1st Nov, 2017 at Arab-British Chamber of Commerce, London.   Organized by United World Halal Development and  HDCMICE Middle East, it is an international Halal conference celebrated on 1ST NOVEMBER of every year with the objectives:  FOOD FOR ALL,  UNITED AGAINST HUNGER  & PRESERVE THE NATURE,  striving  to build a one Human Community.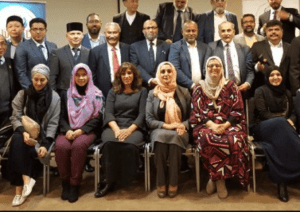 The  4th  World Halal Day 2017 was aimed to create an in depth understanding on Halal in a bigger picture and creating a platform for the key players of Halal market, gurus and leaders of the industry sectors from around the world to explore huge potentials of Halal industry and the creative yields of its market through this B2B platform.
Social Responsibility @ World Halal Day: WHD has a major focus on killing the root cause of hunger (i.e Food) by establishing Food Banks in all Country, State, City or Villages, to build Hunger Free World/ Nation. WHD Team with the support of local NGOs, Government agencies & Social activists, started Food Bank in various countries, which feeds, empowers and transforms lives of people. It holds that their shared capabilities can make the basic aspiration of universal access to food a reality. It attempts to pursue this vision through high quality and standards for processes leveraged by technology to get the right aid to the right people at the right time. WHD Team has also planted 62,000 Trees across the World and have established 5 Food Banks (in Singapore, India, USA ,Malaysia, and London).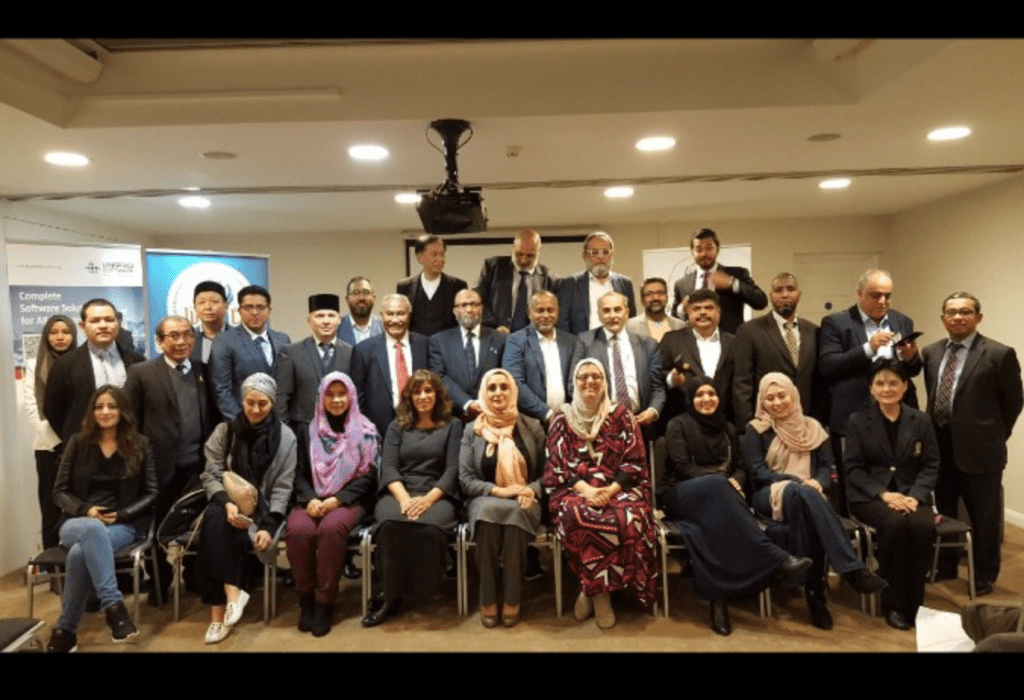 LONDON: Speakers and guests at the World Halal Day conference 2017.
Experts & Speakers from 10 countries spoke at this International Halal conference including the world renowned scientist Dr. Winai Dahlan from Thailand,  Dr. Mohammad Ashfaq from Germany, Rafiuddin Shikoh from USA,  Elena Nikolova from Bahrain, Althaf Basha from Singapore, Saeeda Ahmed, Shelina Janmohammad, Romana bint Abubakr and Dilek Olkun from UK.
The event was chaired by H.E. Datuk Seri Rizuan abd. Hamid, Chairman of Halal Industry Development Corporation of Malaysia and delegates from several counties attended the conference including diplomats form OIC countries.