If you're looking for a halal restaurant, you'll be spoilt for choice in London. Many London restaurants serve halal food, and some offer a strictly halal menu.
1. Benares Restaurant 
Based in the heart of Mayfair, Benares is Atul Kochhar's Michelin-starred modern Indian restaurant. Atul's acclaimed menu explores dishes from all over India, thus what he delivers at Benares is always fresh and contemporary. All lamb and chicken is halal.
Address: 12A Berkeley Square House, Berkeley Square, W1J 6BS
2. Chutney Mary –
Situated on Kings Road in Chelsea, this elegant restaurant pioneered contemporary Indian food in London 20 years ago. Interesting seafood, grills, great curries and biriyanis. It has a very romantic atmosphere. Shimmering and seductive interior features candles and candelabras, rich furnishings, carpeted floors, colourful Indian silk cushions and more.  Open for dinner every night and special lunch price of £22 for Saturday and Sunday lunch. Party room for 24.
Address: 535 Kings Road, Chelsea, London, SW10 0SZ
3. Dishoom   
Located in the landmark St Martin's Courtyard development, Dishoom is an unexpected and fresh take on café culture. Its heritage borrows from the cafés, street grills and food stalls of Bombay – such as Britannia Café, Bademiya and Chowpatty Beach. Its setting is inspired by the Irani cafés of old but is very much modern-day London. And just as in Bombay, the informal, bustling and buzzing atmosphere welcomes all.
Address: 12 Upper St Martin's Lane,London, WC2N 4AN
4. Levant 
Escape to rich world of elegant and sophisticated surroundings whether you are looking for a North African carnival party or more intimate moments for couples or small groups. As the night draws in belly dancers hypnotize the hedonistic and get the party going. Ambient music expertly mixed by resident DJs creates an irresistible atmosphere enticing guests to stay into early hours, a great night out.
Address: 76 Jason Court, Marylebone,London, W1U 2SJ
5. Meat and Co  –
EDITORS CHOICE
Halal dishes are available and are cooked separately from non-halal, using alcohol-free sauces. Plus, you can choose from a range of delicious mocktails to accompany your meal. Enjoy steak that's a cut above the rest at London African restaurant The Meat & Wine Co.  There's something for everyone including a seafood, poultry and vegetarian.
Address: Westfield, Shepherds Bush, London
6. Bintang 
Bintang serves a fusion of food from Malaysia, Indonesia, Korea, Taiwan and the Phillipines. The restaurant serves halal food and has a BYOB policy.
Address: 93 Kentish Town Road, Primrose Hill, London, NW1 8NY
7. Tayyabs 
Started by Mohammad Tayyab more than 30 years ago, this family run restaurant in historic Whitechapel has grown in size and reputation over the years. Originally a daytime café for locals and those in the know, Tayyabs eventually opened an evening restaurant in an adjoining Victorian pub. The menu is 100% halal.
Address: 83 – 89 Fieldgate Street,London, E1 1JU
8. Maroush Gardens 
Maroush Gardens offers Lebanese cuisine in an atmospheric setting. Evoking the warmth and vibrancy of Beirut, guests can enjoy traditional music and live entertainment while feasting on a plethora of favourite mezze recipes, fresh meat & fish and expertly-crafted baked goods.
Address: 1 Connaught Street,Paddington, London, W2 2BH
9. Café Naz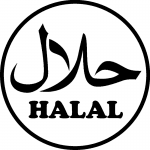 Café Naz is a curry lover's dream, serving a choice of Bangladeshi and Indian dishes to eat in or take away. Their chefs are recruited from some of the subcontinent's top hotels, so you're guaranteed an authentic meal. Choose from balti, tandoori, seafood, vegetarian dishes and more.
Address: 46-48 Brick Lane, Shadwell,London, E1 6RF
10. Alounak  
All the dishes on the menu are Halal dishes and are very reasonably priced and served in an authentic atmosphere. Alounak provide quality Iranian cuisines, a must visit.
Address: 44 Westbourne Grove,Paddington, London, W2 5SH