We explore some quirky and fun wedding concepts of Glamping. "The Arabian tent company" give us something to plan for next summer.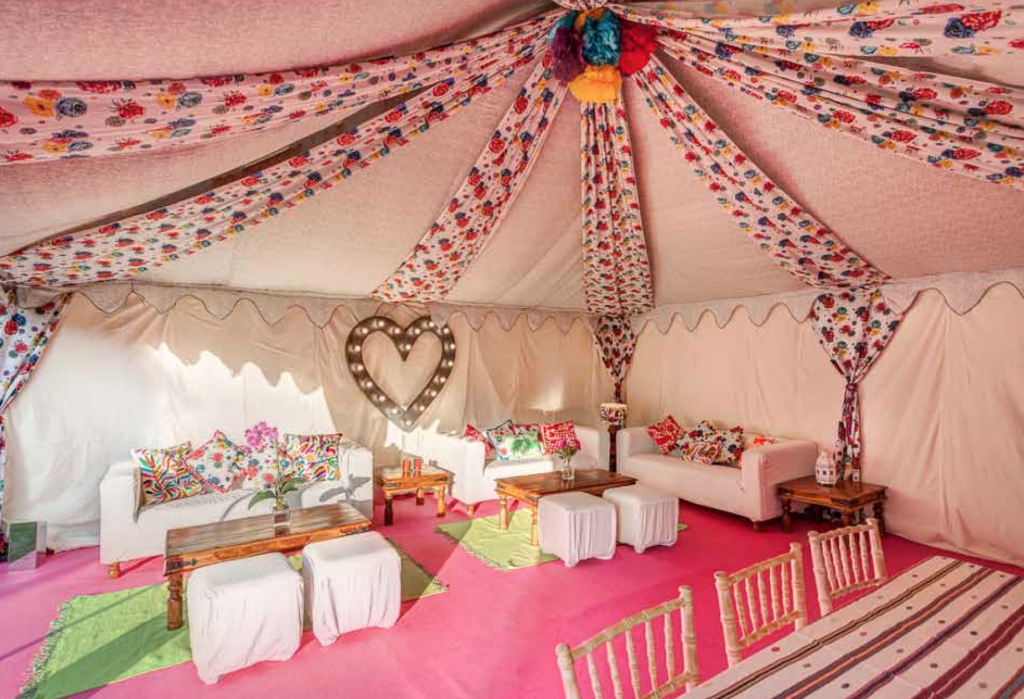 Everyone loves the thought of long summer days and starry nights under canvas in the heart of the english countryside. The sound of birds singing, crickets chirping, the sizzle of a bbQ, the gentle glug, glug of drinks being poured.
For a relaxing weekend away with friends and family, nothing beats that unique combination of a home from home in the heart of nature. But for some, the romance and the reality can be too far apart.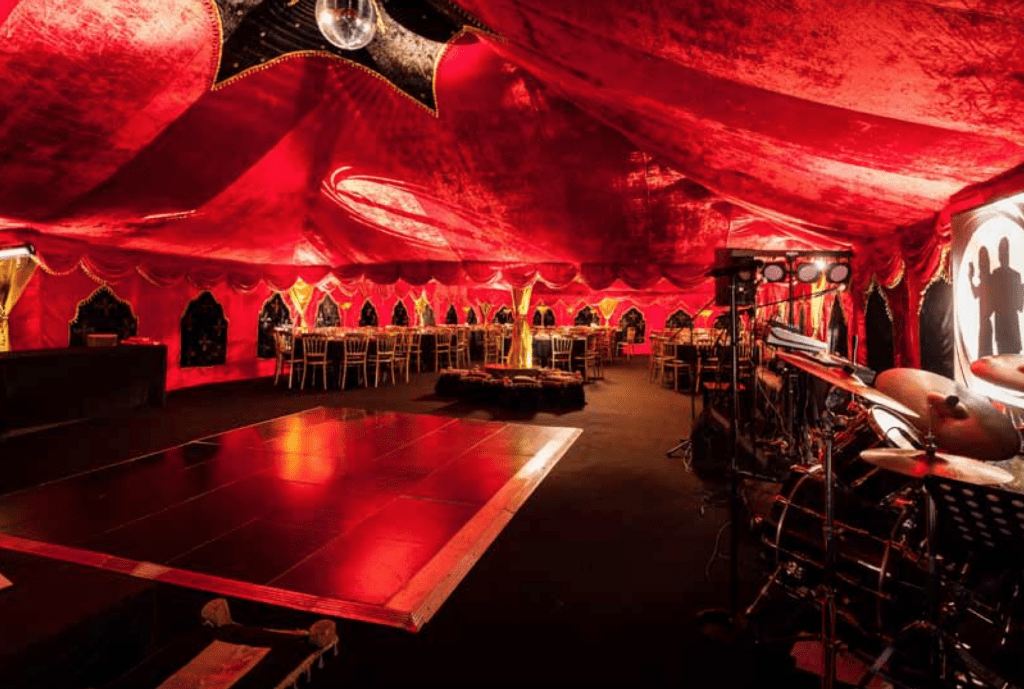 Sagging guy ropes, dodgy weather and back-crippling interiors can take all the fun out of that 'back to nature' experience. and for others, even the thought of shaking a tent out of its bag and grappling with bendy poles, flysheets and damp sleeping bags sends a shiver down the spine. There has to be another way.
And there is! it's called 'glamping' and it's something that the Arabian Tent company have been doing since before the term was even invented. For a nearly a decade now, they have been proving that the words 'canvas' and 'glamour' need not be mutually exclusive.
So now, alongside their larger marquees and tents, they are launching a range of boudoirs, Yurts and bell Tents.
Whatever the occasion – a weekend 'happening' for the special friends in your life to a romantic liaison à deux – they have the glamping tent for you and the expertise and back-up to remove all the practical problems of life under canvas.
Boudoirs
The most luxurious tented experience of them all and the ultimate glamping experience, their gorgeous little boudoir tents are the palatial miniature versions of our arabian collection and come with the option of any of their sumptuous interiors.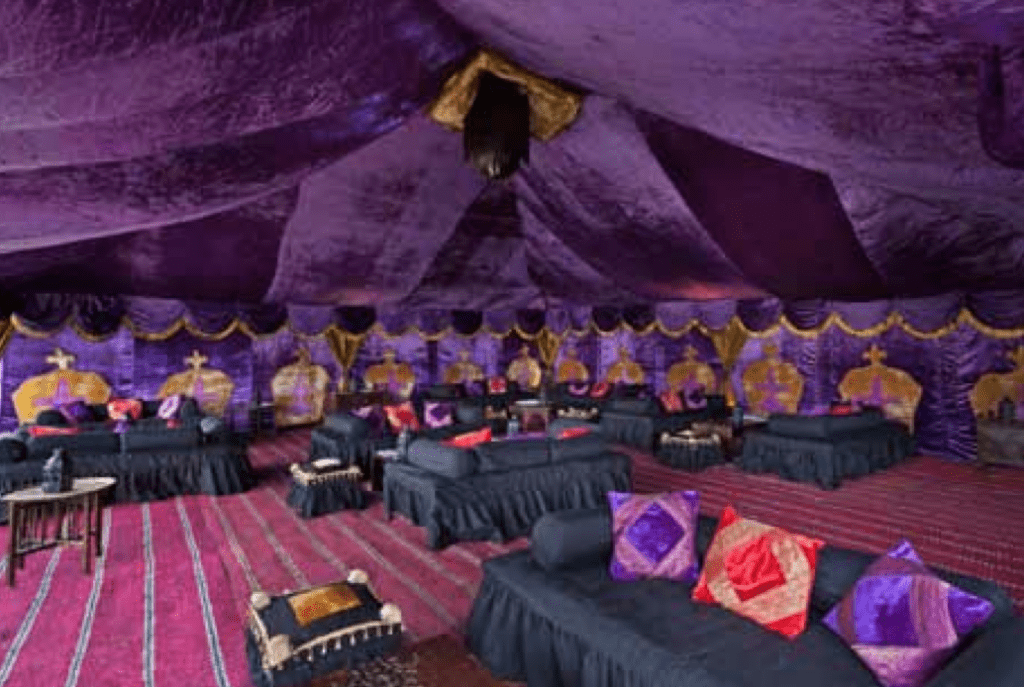 You have the benefit of being able to stand up inside the whole tent so the whole area is usable but still feels as cosy and luxurious as it is possible to feel while 'camping'.
Their boudoir tents come in two sizes, either three metres square which is an ideal size for two, or four-and-a-half metres square which can sleep up to six dormitory-style. Different options for interior themes and décor are available.
Yurts
These spacious five-metre diameter yurts have an organic luxury feel with exposed wood and white canvas with traditional Turkmen rugs and outside bands.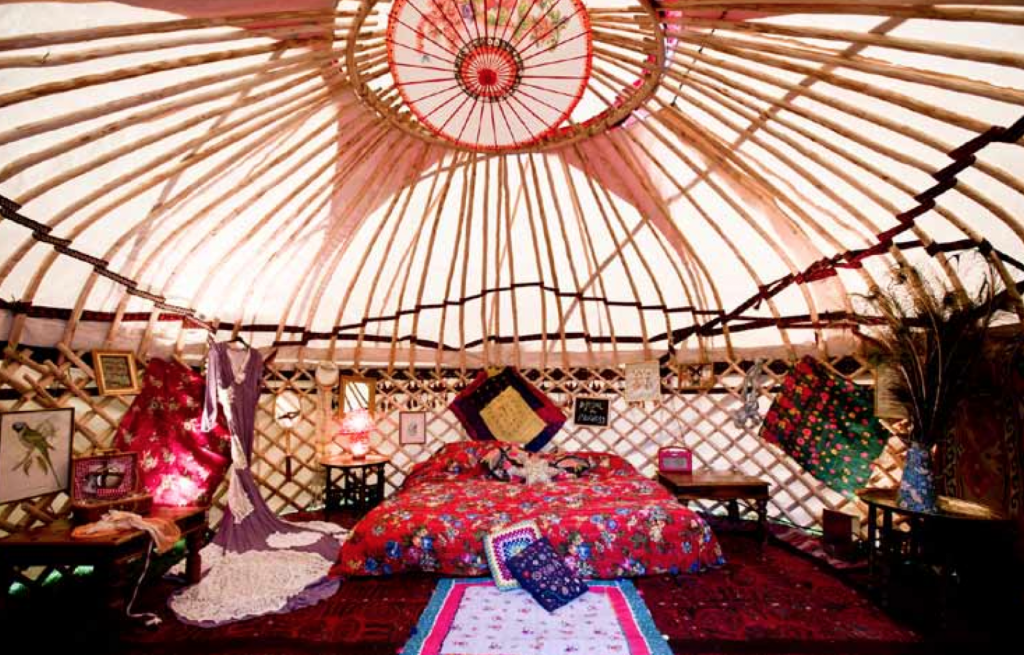 They are predominantly used as tented accommodation (expansive lodging for two or six people dormitory-style) and can also be used as stand-alone party areas.
They come floored and lit as standard with solid doors and name-tags but with different interior décor options available.
Bell tents
Their five-metre diameter bell Tents are a comfortable size for either two people or could sleep four in dormitory style sleeping.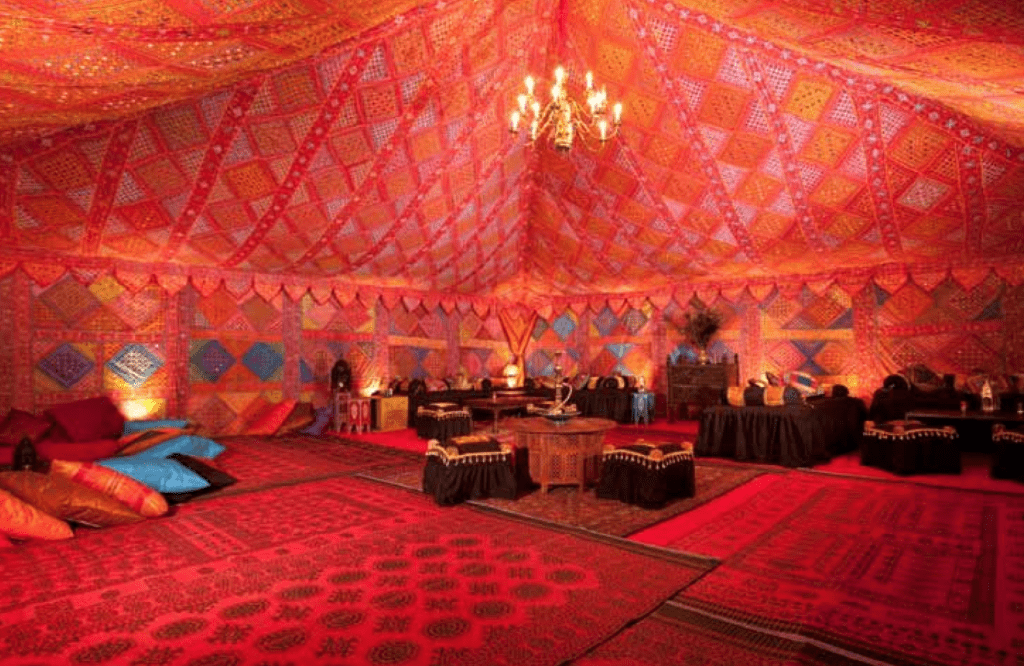 Supplied with name tags and bunting around them, different options for bedding, lights and interior décor are also available.